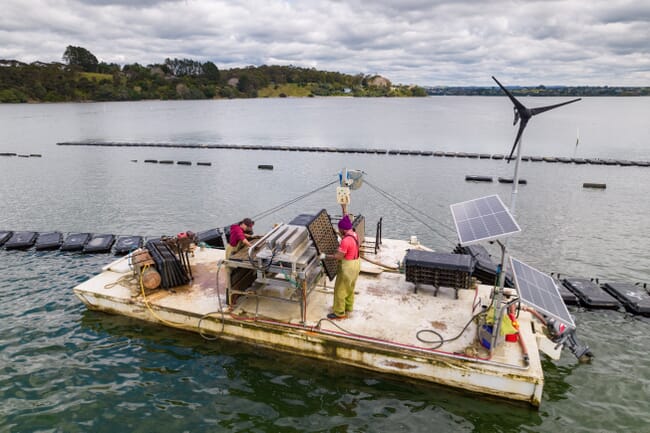 The delegation, led by New Zealand Trade and Enterprise (NZTE) in partnership with Hatch Innovation Services, will seek partnerships and opportunities at the event, which takes place in Trondheim from 22-24 August.

The group will include four of the five cohort participants from this year's Global Innovation Launchpad for New Zealand Aquaculture: Aqua Mould Systems (AMS), Foodcap International, New Zealand Plant and Food Research, and AquaWatch (formerly RiverWatch). All four are currently taking part in a programme designed to empower the country's innovative, impact-driven businesses to scale up and capture their true potential in the global aquaculture industry. These businesses have completed an intensive market preparation programme delivered by Hatch Innovation Services, with attendance at Aqua Nor capping off the programme.
Tanja Hoel, managing director of Hatch Innovation Services, noted she was highly impressed by the level of technology represented by the cohort, and the companies' eagerness to engage with the Hatch team and the industry.
Abi Croutear-Foy, chief growth officer at AquaWatch, added: "AquaWatch has been thrilled to be part of the Hatch/NZTE accelerator. It's given our company a great way of learning about how we can share our accessible, and scalable ways of gathering water health and fish behavior data and putting that alongside the insights that those who work in the space have gathered through years of experience. We're looking forward to building out our global partnerships whilst in Norway."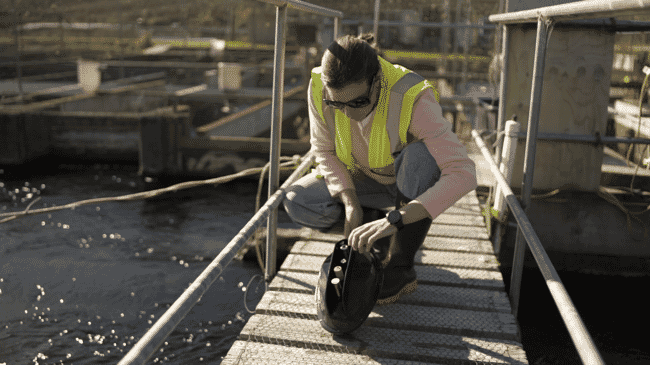 Alongside the launchpad cohort, other businesses joining the New Zealand delegation are drawn from across the country's aquaculture industry and related fields, representing the nation's expertise and innovation in the sector.
The eleven companies taking part in the delegation are:
Chris Cornelisen, chief science capability officer at Cawthron Institute, will also present research within Aqua Nor's conference proceedings, highlighting New Zealand innovations in data science and ocean engineering to support sustainable, productive large-scale offshore ocean farming.
"For us, travelling to Aqua Nor will be a combination of relationship building exercise and fact finding mission," says Andy Fairhall, founder of Boss Net Cleaning, which participated in NZTE and Hatch's aquaculture accelerator pilot in 2022.
"This really will be a global affair. Being there will give us a lot more exposure on the international stage. We're looking to engage with our distribution partners and connect with customers, new and existing. We want face-to-face contact that'll let us consolidate our relationships.
"Aqua Nor will also give us a better understanding of where the industry is going globally. We'll be able to take that information, consider how it sits with our product, and develop it over the next few years, to better meet customer demands."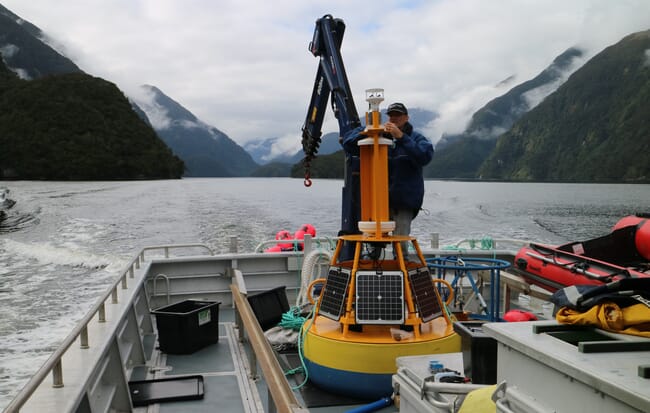 Ambitious national targets
The aquaculture launchpad programme, and the wider New Zealand delegation to Aqua Nor, have been supported through New Zealand's Agritech Industry Transformation Plan, which aims to grow the country's agritech sector to NZ$8 billion in revenue by 2030.
"NZTE is really pleased to be supporting the delegation of New Zealand companies at Aqua Nor," says Graeme Solloway, agritech partnerships lead for NZTE.
"Our partnership with Hatch has been instrumental in identifying opportunities for New Zealand technology in the development of aquaculture. This delegation is an extension of that partnership which has focused on establishing a launchpad for some of our emerging companies in this area.
"We have a strong group of New Zealand companies visiting Aqua Nor with a wide range of technologies and interests in the aquaculture sector, and I'm confident they will learn a lot and make some strong connections to benefit New Zealand and the wider industry."