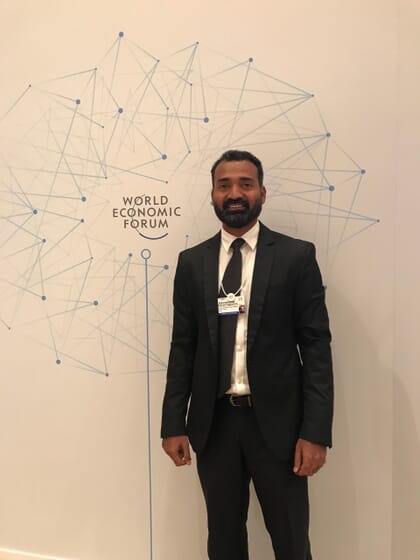 Aquaculture in India has witnessed enormous growth and the country is currently the second largest aquaculture producer in the world. India produced around 9 million tonnes of freshwater fish and 0.8 million tonnes of shrimp in 2019, employing about 10 million people. About 12.8 percent of the total animal protein consumed in India comes from freshwater fish.
Farmed fish and shrimp generated $16 billion in 2019. The $5 billion shrimp industry is export-driven, whereas the $11 billion farmed fish industry is driven by domestic consumption. Despite being the world's second largest shrimp producer, the market is quite traditionally driven, with little value-added processing.
Aquaculture continues to grow faster than any other major food production sector. However, the Covid-19 pandemic adversely affected the progress of the Indian aquaculture industry and disrupted the value chain in the domestic and global markets. It has resulted in reduced demands from processors and slashed the farmgate prices by 20-30 percent. This combination created panic among farmers and – as they rushed to harvest their fish and shrimp – flooded the market at a time of low demand in March and April. The Andhra Pradesh government intervened to support farmers by introducing minimum prices and exempting aquaculture-related activities from the lockdown. Although this provided some relief, it set the industry back from its progressive nature.
Covid spread in earnest in March, the traditional time for peak shrimp stocking. However, due to the low demand and poor farm gate prices, it reduced summer crop stocking substantially and some predict that the country's shrimp production will fall by 40 percent (from 800,000 tonnes to 500,000 tonnes) this year. Various surveys suggest that the Indian shrimp industry may incur a huge loss.
Covid-19 has not only affected production volumes but also every component of the value chain. This has provided a timely opportunity for the industry to rethink its production methodologies, supply chain infrastructure, technology adoption and market frameworks.
Key problems to address are the prevalence of unscientific farming practices, poor inclusion of technology and disproportionate over-dependency (of the shrimp market) on exports, which account for over 90 percent of sales. This makes the industry more vulnerable to crises such as the Covid pandemic and puts more pressure on the farmers and their livelihoods as well. Even a slight demand change in export markets also reduces reflects in Indian farm gate prices.
Covid has catalysed the digital transformation across sectors and we do believe the positive digital transformation of the aquaculture value chain would make Indian aquaculture more resilient. To bring in resilience, we should start by making the industry components strong enough to sustain minor fluctuations.
If we dig deeper, all risks are centred around producers, production methods and market. To make Indian aquaculture resilient, the place to start is to make these three components resilient. That's where I suggest the 3R-PPM model, (Producers , Production methods and Market), as a solution to transform Indian aquaculture.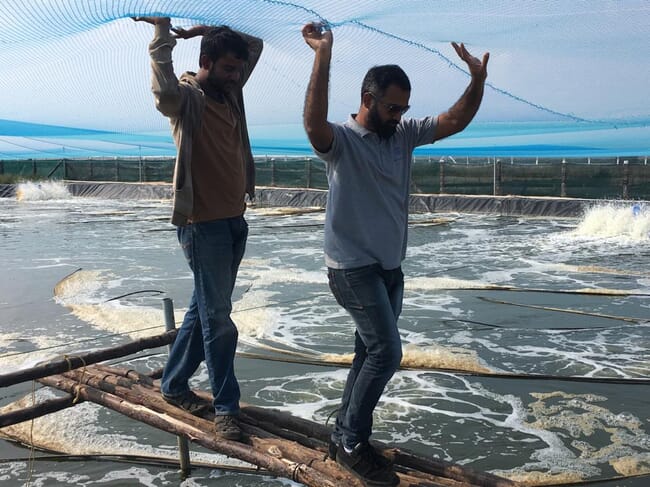 Components of 3R-PPM
Resilient producers
Access to formal finance and insurance – eliminates dependency on informal lending and creation of farmer credit-profiles.
Platform sharing/crowdsourcing – sharing high-cost farm tools withing a community to make technology accessible and affordable.
Motivation in emerging markets : creation of efficient upstream and downstream channels, accessibility to technical knowledge, strengthening post-harvest value chain.
Creation of sustainable livelihoods- encouraging entrepreneurship, creation of employment opportunities and gender inclusion.
Resilient production methods
Problem sensing capabilities and real-time analytics - migrating from ancestor intelligence to artificial intelligence.
Packages of practices (PoP) – scientific methods that guide farmers from stocking to harvest to achieve production efficiency and adopt sustainability.
Technology adoption– providing awareness, training and affordability of technological platforms and facilitating data-driven decision making.
Resilient markets
Boosting domestic consumption – create strong market by promoting local consumption in non-coastal regions, reduces over-dependency on exports.
Shifting towards value-addition – shifting from just a raw producer to value added players by focusing much on value-added products in export markets.
Accelerating e-commerce – creation and promotion of fish and shrimps through e-commerce and reach wider audience.
Strengthening the downstream value chain (including traceability and cold storage chains).
These improvement strategies should be injected across the sector in a balanced way, from transforming production methodologies to redefining the value chain. Indian aquaculture sets an ambitious target of doubling production in five years. To propagate from the current stage, the industry should take a 360-degree approach to address each of the listed sub-components. These components are wired to the prospects of the industry and drive the entire sector towards sustainability. To take such a leap, it requires an effort from government bodies, FPOs and farmers' unions, private entities, startups and policymakers to work together. 3R-PPM can empower industry stakeholders through technology and lays a formidable foundation for the sustainable evolution of the industry.
*Aquaconnect is part of the Hatch portfolio, but The Fish Site retains editorial independence.