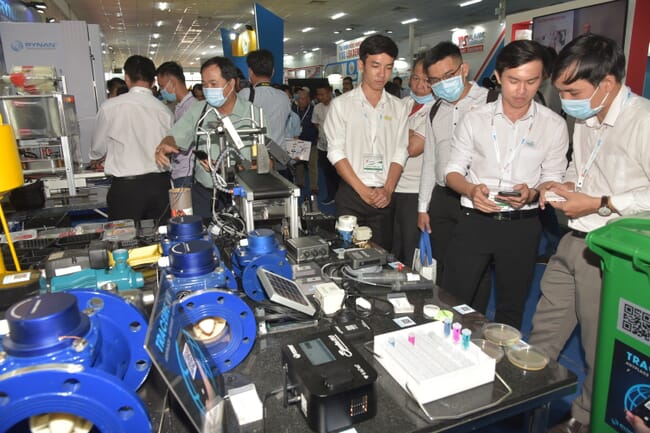 The last two decades have seen the shrimp sector play a significant role in Vietnam's seafood exports, with the shrimp export value annually contributing between 40 to 45 percent of the total seafood export value of the whole country, and 13 to 14 percent of the global shrimp export value. It is this industry development that Vietshrimp 2024 seeks to showcase, whilst also addressing current challenges to the sector.
The fair will host an estimated 200 booths of both domestic and foreign enterprises from across the shrimp industry, as well as from the wider aquaculture sector. The event aims to shine a spotlight on new technological products and advanced farming models, connecting production and consumption in order to increase output, value, and ensure benefits for the Vietnamese shrimp industry community by promoting the image of shrimp in the global market.
This year's Vietshrimp event, which has the title 'In company with shrimp farmers', aims to have a strong community focus. By bringing together professionals from across the shrimp aquaculture industry, Vietshrimp 2024 seeks to provide the platform for the evaluation of the potential, strengths, and challenges of the Vietnamese shrimp industry. The showcase also aims to create opportunities for enterprises to cooperate in developing and expanding business markets; promoting and introducing brand products of businesses to consumers.
The event, which will run from 20 - 22 March 2024, will also provide the platform for four seminars co-organized by the Ministry of Agriculture and Rural development, Vietnam Fisheries Association and Vietnam Fisheries, facilitating the exchange of experience, and introducing modern and advanced technological equipment to apply to the shrimp industry.