Unlikely champions of aquaculture: Mascha Davis
Mascha Davis, a registered dietician, nutritionist, author, macro-influencer and the founder of Mini Fish, explains why sustainable aquaculture products, packaged in an environmentally friendly way, offer hope for the future of the seafood sector.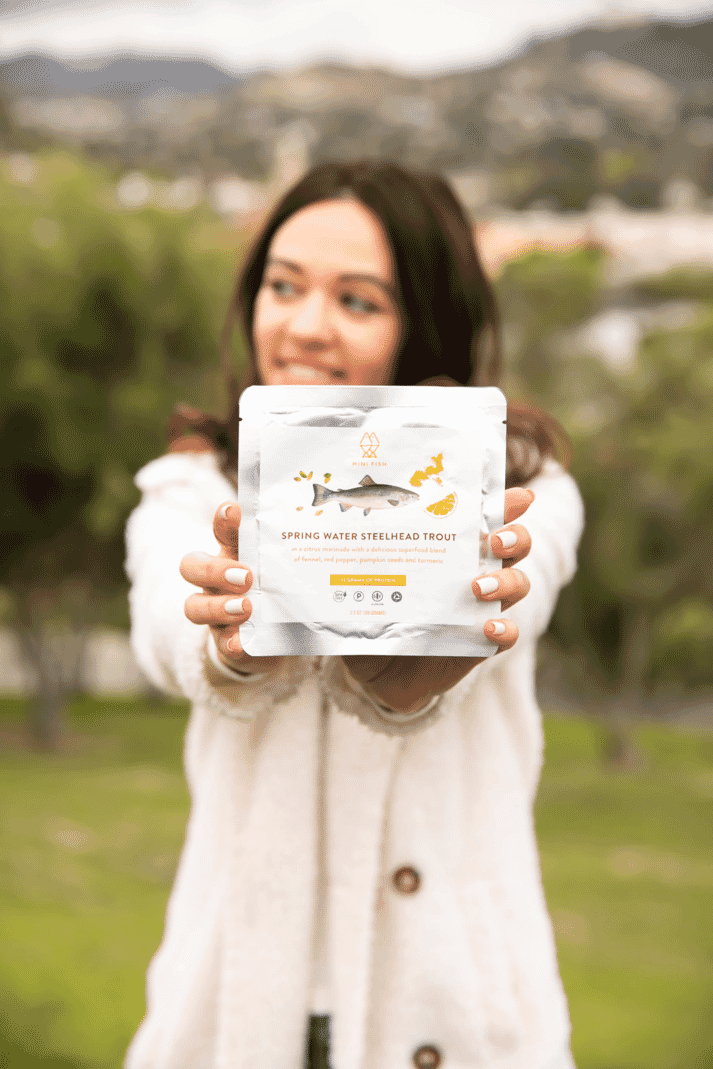 Her family immigrated to the United States from Ukraine as political refugees in 1990. Speaking no English, they moved homes frequently, and faced great uncertainty, and yet she overcame tremendous challenges to become one of the nation's most recognised health experts through her tens of thousands of followers on social media.
She came upon aquaculture as she developed a superfood concept that was originally going to contain wild seafood. What follows is the compelling story of her pivot point and how she now champions sustainable aquaculture.
How did you discover aquaculture?

As a registered dietitian and nutritionist, I'm committed to promoting holistic nutrition and helping individuals heal in a way that also makes for a healthy planet. My experiences as an entrepreneur, political refugee and humanitarian have given me a unique perspective and inspired a passion for empowering women and promoting environmental sustainability. After realising the devastating impact that our demand for seafood is having on our oceans, I decided to take action – spending over three years developing the first delicious, sustainable packaged seafood brand that has little impact on our oceans, yet a massively positive impact on our health. My mission is to revolutionise the packaged seafood category and make a positive impact on the health of individuals and our planet.
What are the top three most crucial issues from your perspective facing people and the planet?
Climate change, ocean health, and feeding the planet.
Which body of water is most special to you and why?
I was born in Odessa, in Ukraine, so the Black Sea will always be special to me.
What are the most crucial issues facing our bodies of water at the moment?
Climate change, pollution, loss of biodiversity and damage to our ocean ecosystems.
Are people interested in the story of seafood?
Absolutely! I think people are fascinated by the ocean and water and any kind of sea creature. There's so much to discuss and it's truly awe inspiring. I think people are really interested in any kind of good story, and this is no exception.
Do you suggest that your clients eat wild-caught or farmed seafood?
Ten years ago, I didn't differentiate "farmed versus wild" seafood to my clients. It was about what they needed most and how I could get them to eat more fish and seafood. I guess it was widely thought that wild seafood was more nutritious than farmed. Since then, I've come to the conclusion that we absolutely need both. However, we need to reduce our reliance on wild-caught fish and seafood because it's putting too much pressure on our oceans. Aquaculture is one excellent solution.
What persuaded you to start promoting sustainable aquaculture?
As I was developing Mini Fish, I knew very little about aquaculture. It was incredibly important to me that we select the most sustainable fish that we could get for this new product. Through the research process, we began to learn about aquaculture and the fact that there are some phenomenal fish farms doing a lot of good and running highly ethical operations. This was exciting and inspiring. After learning more, we decided to go all in and use farmed fish for our unique and delicious product.
Mini-Fish produces 3.5 ounce pouches filled with spring water steelhead trout, fennel, red pepper, pumpkin seeds, turmeric and paprika in a citrus base with a dash of cayenne. A gourmet artisanal snack in a ready-to-eat pouch that is shelf stable. It was just launched last month and is currently available through our online store.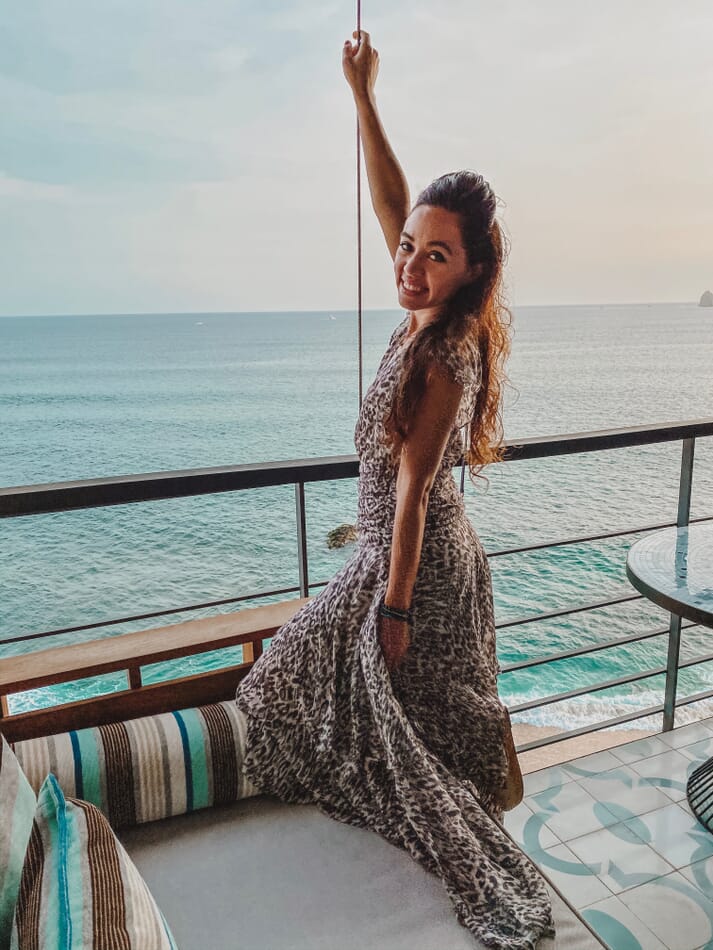 Is there a particular farm or farmer that you found particularly inspiring?
Visiting Riverence [steelhead farm] in the beautiful Sawtooth Mountains of Idaho was truly eye-opening and exciting. I realised that aquaculture could be not only neutral to the environment, but actually beneficial. I also didn't know that there could be such a thing as happy fish, but I'm pretty sure I saw them at Riverence!
What aspects of aquaculture are you still sceptical about?
I'm concerned about the bad players not improving their practices more swiftly. This is something that definitely needs to change – both for the environment and health reasons, as well as to help convince more people that aquaculture is truly a great idea.
How do you see the future of fish and seafood?
It's incredibly bright! There's so much promising innovation happening, from fish feed to tech innovation in aquaculture operations. The demand for fish and seafood is on the rise so we must find ways to meet it while healing our environment. The CPG [consumer packaged goods] space is ripe for innovation and there are some small brands – including Mini Fish, Scout Canning, One for Neptune and Akua – emerging to meet this growing consumer demand. We now need investors to appreciate the opportunity this holds so that we can grow even faster.