Unlikely champions of aquaculture: Alf-Gøran Knutsen
Former economics teacher Alf-Gøran Knutsen is a well-known champion of the aquaculture sector. His farm, Kvarøy Arctic, helped to define the Whole Foods Farmed Salmon Standard and is the only farm to have the ASC, SFW, BAP, Global GAP, IBM Food Trust block chain and American Heart Association's Heart Check Seal at one time – effectively making it the most certified and recommended salmon farm in the world.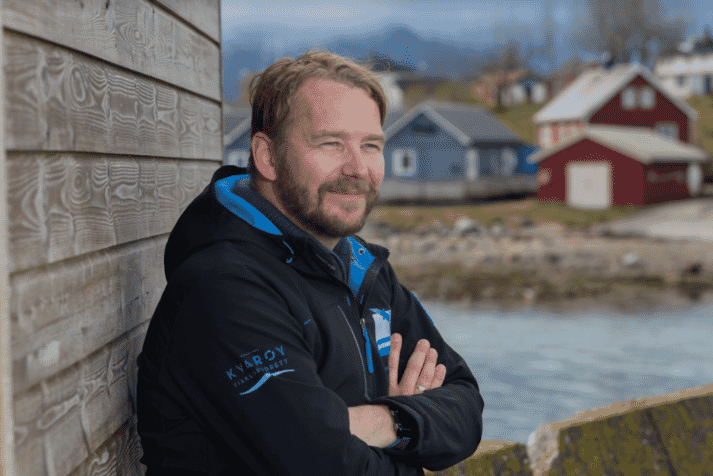 Alongside his wife and brothers-in-law, Ida, Gjermund, and Håvard, they operate what is considered to be one of the most sustainable salmon farms in the world, in the Norwegian Arctic. Founded in 1976, by Ida, Gjermun and Håvard's grandfather, Kvarøy is one of the oldest family-owned finfish farms in the world. After taking it over in 2008, they have continued to develop Kvarøy, based on the core concept: offering salmon of very high quality, without compromising either the environment or fish welfare.
Tell us how you got to where you are?

I came to fish farming quite by accident. While training to become an economics teacher, I met Ida Olsen. Her family had established a salmon farm in the north of Norway. When we got married, her father made an unusual request: he invited me to become the CEO of the company. I questioned why, as I was not part of the family. But he saw something important in bringing an outsider into the family business: a different perspective that could help it to grow. At the time, I will say that I was humbled and had no idea what I was doing. But I was surrounded by people who knew much more than I did and I listened. I learned and worked collaboratively with my brothers-in-law and the team. It was in the spirit of collaboration and learning that we built what the company is today. I can say that we never stop learning. We are innovators at heart, which is why we push the boundaries and constantly try new things. It is how we have built Kvarøy Arctic and the market for our salmon today.
What is your greatest concern about the future of the planet?
One of the biggest problems facing the world is how we can produce enough food sustainably to feed a growing population. If we are to provide food for a population of 10 billion people by 2050, then we have to find new and better ways of producing food than we currently have. As a farmer, I see that pollution of all types – and particularly pollution of the oceans – is a grave concern. The growing amount of PCBs [polychlorinated biphenyls] and dioxins in the sea, as well as plastic, is something that is already affecting us as water farmers as well as the fishing community. If we are to produce more food, then we need to start using the water wisely and stop polluting it. It is why we are looking at feed models for our fish, have invested in land-based farming, and much more.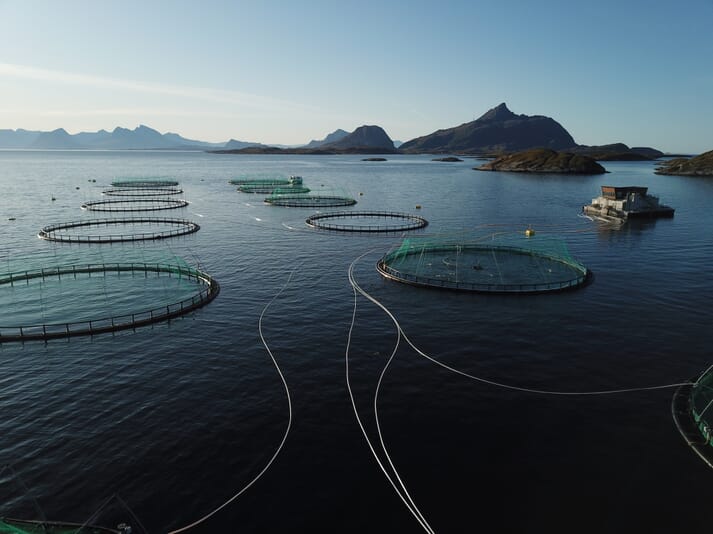 Which body of water is most special to you and why?
I feel most connected to the Norwegian Sea. The Norwegian Sea is part of the Arctic Ocean, northwest of Norway between the North Sea and the Greenland Sea, adjoining the Barents Sea to the northeast. This water surrounds our home island of Kvarøy. It is a place of significant importance as it is essential for both our work and our personal lives. While most people rely on cars, our main mode of transportation is by boat. We use this to vacation as a family, to commute to work, and much more. I am also an avid scuba diver. Between the two, I see changes in the water first-hand. I am concerned about these changes and strongly believe that we have to do better in an effort to pass this precious resource to the next generation in the best condition possible. It will preserve life as we know it on our beautiful island and the rest of the world.
What are the most crucial issues facing our oceans at the moment?
Like the documentary, The Biggest Little Farm, I believe that we need to unlock and uncover a biodiverse design for living that helps us to survive as a global nation. Despite that fact that we speak of the problems, there's very little attention or education devoted to just how our ecosystem works, as well as the time, care, and cost that is needed for it to thrive. How do we solve the issues of pollution that leave an imprint on our planet forever? This pollution comes from industry, agriculture, and other things running into our waterways, thereby destabilising the environment. We are creating an ecosystem with a dramatic lack of the biodiversity that is essential to a balanced planet. As a water farmer, I have to take into account all of the inputs.
Do you think that people are interested in the stories of fish and seafood?
Yes, and I believe they will be more and more open to it. More than 70 percent of millennials care about where their food comes from. Storytelling is a vital part of how people buy fish and seafood. The focus that everybody has on the ocean and the preservation of it is amplifying these stories. At Kvarøy Arctic, we believe that connecting the dots for the customer – who we define as buyers, chefs, retailers and consumers – is important. Like a land farmer who you meet at the farmers' market, [describing] the journey of the water farmer is necessary to create the connection.
It is the stories that people remember. The chain of wellbeing that forms the bond from water to plate. It is why we have focused so much on transparency. We have invested heavily in marketing, PR and in technologies such as block chain, all in an effort to tell a deeply connected story. It's the only way that we will ensure our efforts will positively shape the future for our children and our children's children. Our community depends upon that human connection.
Do you prefer wild or farmed seafood?
I am a fierce advocate of aquaculture done right. The taste. The practices. No question. Farmed.
When did you first realise the value of sustainable aquaculture?
This was hard. I think there were two "aha" moments. The first was when I took a class about the seafood market and how to market seafood in Norway and I listened to the way people talked about farmed fish in 2008. The second was a trip to Whole Foods Market in the United States in 2013. I was there to demonstrate and do a tasting of our fish. Speaking with customers directly in the shop and getting their honest feedback on farmed fish, was both eye-opening and eye-watering. I knew that I had to do everything I could to convey our story and to champion the farmers who are doing it right.

Is there a particular farm or farmer that helped to inspire you?
Verlasso, when they were in the beginning of their journey. I admired the way in which they set their intention through the brand and storytelling. I also admire Flakstadvåg Laks (Organic Farm) and Superior Fresh. Superior Fresh has inspired so many by the way in which they have created a multi-faceted land-based system that not only raises beautiful fish, but also produces lettuces and vegetables. It is a beautiful farm that truly brings the food system full circle in one location.
What concerns you most about the aquaculture sector?
I am deeply concerned about fish welfare practices and the welfare of lumpsuckers [which are used by many salmon farms to remove sea lice from the salmon]. Lice have been a big challenge over the last 10 years. Lowering the limit of how many lice the farmers can have on the fish - from five to 0.5 adult female lice per salmon - means that they need more treatments and are handled more often, thereby increasing mortality rates and reducing fish welfare.
Breeding can take us a long way, and we are working on it as we speak. The industry has made genetic choices based on lice and not other bigger welfare and disease issues. Major problems that are coming down the pipeline are being ignored. These include the emergence of new diseases, the increased difficulty of fighting lice with non-chemical treatments and conflicts with other ways of farming.
Emerging new technologies - such as new ways of analysing data with more information and therefore being able to be more proactive instead of relying on experience and therefor being behind - will improve this. So will the development of new sensors, AI and machine learning, which help to provide better platforms that will give more information. And lice lasers, but we have a long way to go. Vaccines can also help, but we need to do more research. There has to be a shift in the whole feed industry as well. Some of this work has begun, but there is still a long way to go.
How do you see the future of fish and seafood?
Fish and seafood will have a more and more important role in feeding the growing population. The diverse offerings within aquaculture will grow bigger and bigger. We will need to focus on producing more fish with different nutritional values. Even if I wanted it, no one can sustain themselves on a diet of salmon alone! The big revolution ahead will mainly be in the way we pack and sell fish. Believe me, there is a lot to come. Stay tuned.