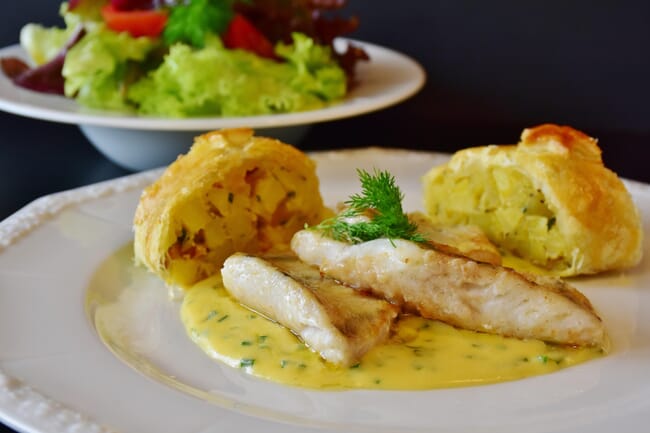 California-based Triplebar and Singapore-headquartered Umami Meats have signed a letter of intent outlining their plans to collaborate on shared technical milestones and declaring their joint mission of producing commercially viable, scalable and affordable cultivated seafood. According to a news release from the companies, their first project will focus on Japanese eel.
The companies plant to work in tandem to improve the fitness and performance of cell lines to allow for lower-cost and more efficient production of cultivated foods. The news release explains that the shared goal of both firms is to reduce the cost of high-quality foods, reduce supply chain risks in the global aquaculture industry and relieve pressure on depleted fish stocks.
"The solution to the global seafood problem is to leverage science and technology to make high-quality food affordably and sustainably," said Maria Cho, CEO of Triplebar. "Biotechnology can make our global food system more robust, and relieve pressure on the ecosystem, which is facing a catastrophic collapse in biodiversity."
Unagi: a delicious and devastating delicacy
The first product to be commercialised under the new letter of intent is Japanese eel, or unagi, native to the waters off Japan, Korea, China, Vietnam and the Philippines. It's considered an essential part of Japanese cuisine, common in sushi, poke and grilled main courses.

But due to overfishing, the surge in ocean temperatures and ocean acidification, unagi has become critically endangered in the wild. Aquaculture for carnivorous eels is resource-intensive and environmentally hazardous: It takes 2.5 tonnes of wild fish to generate 1 tonne of marketable eels. Pathogen-susceptible eels escape from aquaculture systems, many of which use open tanks in modified wetlands – leading to wetland destruction and crossbreeding between wild and sick domesticated stock.
Umami Meats will leverage Triplebar's hyper-throughput screening system for solution discovery, testing millions of potential phenotypic solutions in the time it normally takes to search mere hundreds. The partners will work together to develop a licensing agreement that will accelerate cell line development and optimisation without the need for genetic modification.
"We are firm believers in technology as a tool to make seafood better, healthier and more sustainable than conventional aquaculture and wild catch, especially for endangered species. So, we are delighted when we find the opportunity to partner with other businesses that share our vision and that have technologies that can accelerate our progress toward achieving it," said Mihir Pershad, CEO of Umami Meats. "I'm certain that this collaboration between Umami Meats and Triplebar will accelerate the commercialisation of cultivated seafood and the transition to a more robust and sustainable food system for everyone."
Umami and Triplebar plan to announce additional details of their agreement later this year.
*Umami Meats is part of Hatch's investment portfolio, but The Fish Site retains editorial independence.