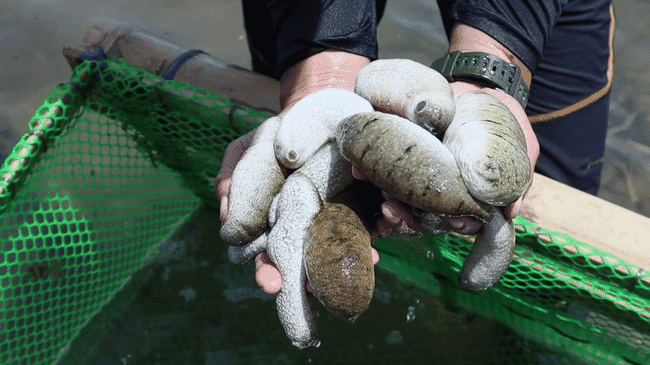 Can you tell us a bit about your background?
I'm 26 years old and dropped out of a business degree at the Australian National University after winning an entrepreneurial pitch competition and moved to a fishing village in rural Philippines in mid-2021 to learn how to farm and commercialise sea cucumber farming.
What inspired you to found a sea cucumber farming startup?
I wanted to make a company that was not only commercially significant, but would also would have a meaningful impact. I didn't want to just make a sea cucumber farm, I wanted to challenge the status quo, set high standards, and make The Aquaculture Group a recognised world leader for all things sea cucumber, paving the way for a global industry to emerge.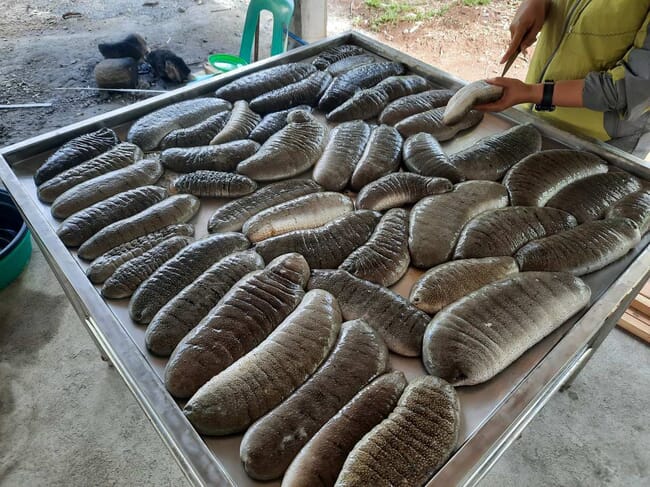 What species will you be farming and why?
Holothuria scabra (sandfish), because it is the most valuable tropical sea cucumber species and has been farmed successfully in other countries.
Sea cucumber is also extremely important in marine ecosystems, sifting through sand and removing any decaying organic matter. Sadly, it is globally endangered, solely because of artisanal overfishing. It is considered as one of four marine treasures of Cantonese cuisine, and therefore is a lucrative target for fishermen around the world.
Aquaculture is a key piece of the puzzle to saving the sea cucumber, alongside effective government protection of wild stocks. It is very niche, as demonstrated by us being the only farmer in the Philippines, and one of a handful globally. The industry hasn't caught on to sea cucumber yet, though it is now at a point that it can be successfully mass-industrialised.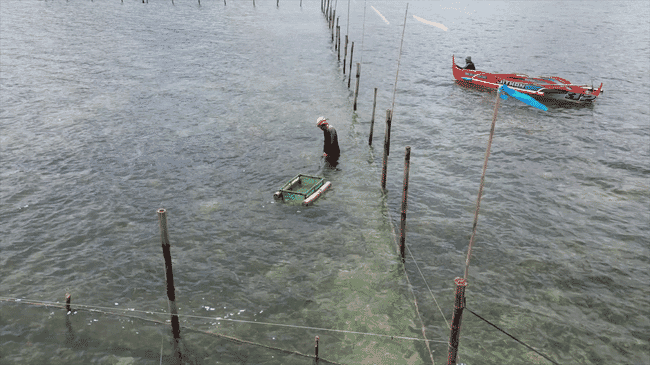 Can you tell us a bit about your location and why it was chosen?
After scouting the Philippines, I identified a world-class seagrass meadow ideal for mass-scale sea cucumber farming in the province of Zamboanga del Sur, on the island of Mindanao. We have extensive site selection criteria that not only considers the important technical aspects, but also the multitude of economic, social, political and personal factors that heavily influence how good a site is for farming and doing business.
The area has hundreds of hectares of shallow seagrass meadow on a plateau surrounded by coral reef. The seagrass is neither too dense nor too sparse, and it is important as it is an ecosystem that provides natural food for sea cucumbers in the form of decaying organic matter, eliminating the costly need for feed. The corals also protect the site from waves and currents, while further contributing to the natural food availability. Our technical feasibility study verified it is excellent for farming.
Because of the lack of economic development in the area, we were able to easily secure 250 hectares of ideal farming space, able to sustainably accommodate millions of sea cucumbers. Western Mindanao faced major security issues for decades, resulting in no economic development outside of the cities and preventing meaningful opportunities for the people. The Philippine government at all levels is enthusiastically supporting this project because it is the first investment south of Pagadian City, in an impoverished area of 300,000 people, and will be a major source of direct and indirect prosperity.
What sort of production system do you plan to establish?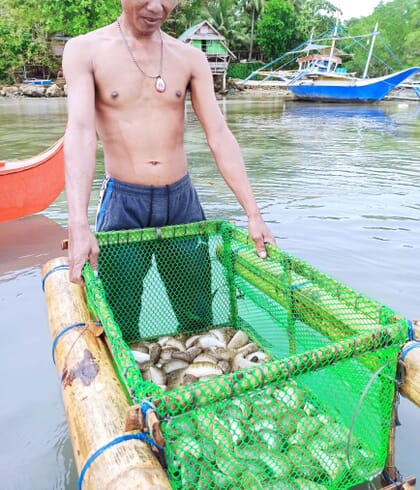 250 hectares of contiguous sea pens, split up into a complex mosaic of different-shaped sections, with each section naturally fitting the same quantity of sea cucumbers. The layout is determined by an algorithm that uses multi-source data gathered through a combination of cutting-edge and older methods, used to calculate the natural carrying capacity across the entire farm, accurate to a square metre. Each pen has different dimensions so it can fit a certain number of sea cucumbers.
The farm will be supported by an advanced indoor hatchery, directly adjacent to the farming site, and other land-based facilities such as a processing factory to consistently produce A-grade quality dry product for export.
How will your farm compare to existing cucumber farms?
It will be the largest contiguous sandfish farm globally, designed for maximum sustainable utilisation. Existing farms are extraordinarily simple - just a fenced paddock that sea cucumbers roam in for a year, with almost no human interaction. Simplicity is extremely important, and that paddock model serves as a strong foundation for our farm.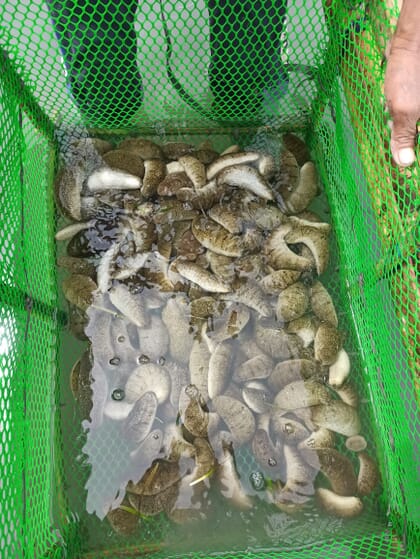 But there is a huge amount of room for improvement through technology. Because sea cucumber farming is small scale, tech startups don't bother to develop technology specifically for it, so we instead need to find smart ways to apply existing and new technologies. It's important to me that it be a data-heavy operation, because the trove of data we collect has a lot of valuable hidden insights to bring sea cucumber farming to the next level.
We also have concepts for sea cucumber-specific technologies we'd like to be developed and are talking with some intelligent groups to slowly develop effective technology solutions for us.
What impact will it have on the biodiversity of the sea grass meadow?
We will have only very low fencing to keep the sea cucumbers from escaping, meaning that fish can traverse the farm with no effort at high tide. The bay has been overfished, and the coral reefs have been destroyed by illegal fishing methods such as cyanide and dynamite. This means that fishermen are having a much harder time supporting their families nowadays.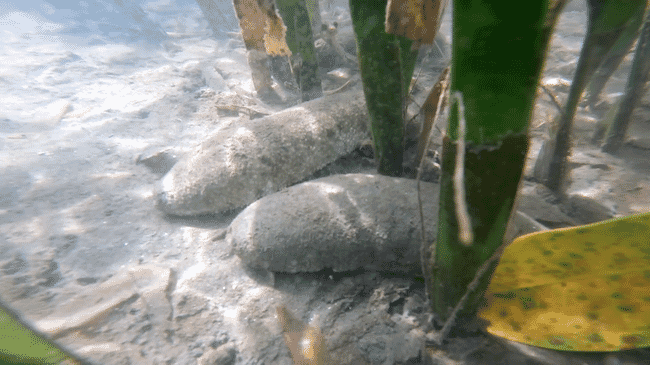 Our 250-hectare farm and the surrounding coral reef perimeter will serve as an enforced fish sanctuary where they have no risk of being caught. The coral reef perimeter will also be strongly protected through a joint effort between the company and the local government, possible through the constant presence of our private security on the water, meaning the reef can slowly regenerate.
What are the main milestones you've achieved to date?
We completed a small 12-month concept trial elsewhere in the Philippines where it was confirmed that sea cucumber farming is possible and where many lessons were learned. I then scouted the Philippines and found our site.
Over the past seven months I've been bringing together all the pieces needed to make a successful venture. This includes a full technical feasibility study, securing 250 hectares of farming area, hiring expert employees from successful sea cucumber operations from around the world, engineering designs, building local community support and successfully securing strong support from all relevant government stakeholders.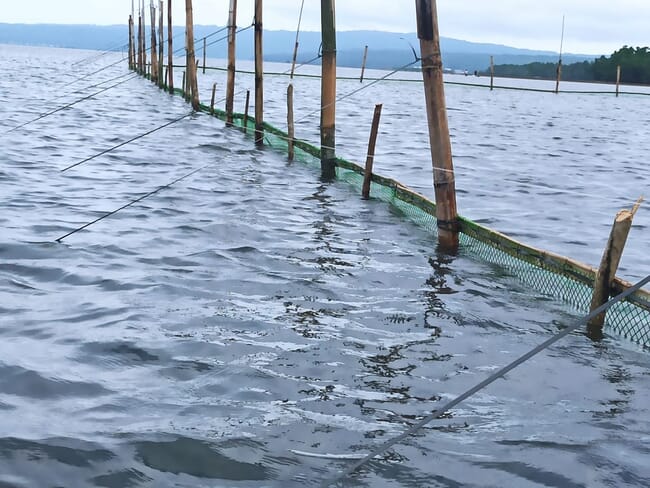 We are now ready to begin construction and operation of the world's largest tropical sea cucumber farm and the strong foundation that has been built will serve us well.
What are the main challenges still to overcome?
We're a model producer, not a tech startup - regardless of how much external tech we would implement - and I find the predominant investor mindset is dogmatically focused on tech development, especially infinitely scalable software, causing opportunities in other great frontiers to be missed.
Pioneer entrepreneurs are lucky, in the sense that they catch onto an early opportunity and can play an influential role, but the big challenge is they must persuade the world around them to join the ride.
Currently, there are only two other mass-scale companies doing this in other countries and I salute them for proving it can be done.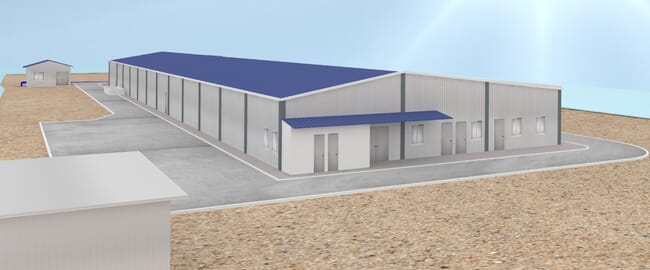 How have you funded your operation to date?
We have utilised a small amount of seed funding from international investors, and I have also self-funded through smart past investments.
Are you looking to raise more funding and what do you intend to use it for?
We are raising $6 million to conservatively finance all capital and operational expenses over two-and-a-half-years, with contingency funds, until our first year of harvests in 2025. The hatchery is the biggest expense, as it will be breeding tens of millions of sea cucumbers every year.
What sort (and number) of jobs will the farm provide?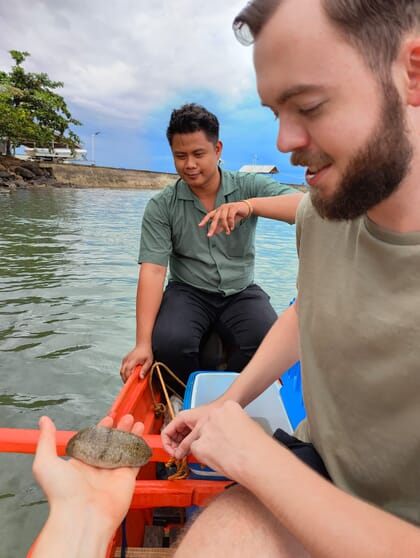 It will employ about 100 people in well-paying full-time roles. This includes several technical and managerial roles for skilled Filipinos who have previously worked overseas at other sea cucumber companies.

Who are your main customers likely to be?
We already have a good wholesale customer in Hong Kong, who sells to restaurants and supermarkets, though it is extremely easy to make supply deals nowadays. The sea cucumber market has major supply issues, because commercially important sea cucumbers are now globally endangered, and the vast majority of supply comes from artisanal fishing with sub-par drying techniques.
If you speak to a sea cucumber retailer and ask them about the quality of dried sea cucumber from the Philippines, the consensus is very negative, due to bad drying techniques. The idea of steady mass supply of A-grade sea cucumber is very attractive to wholesalers.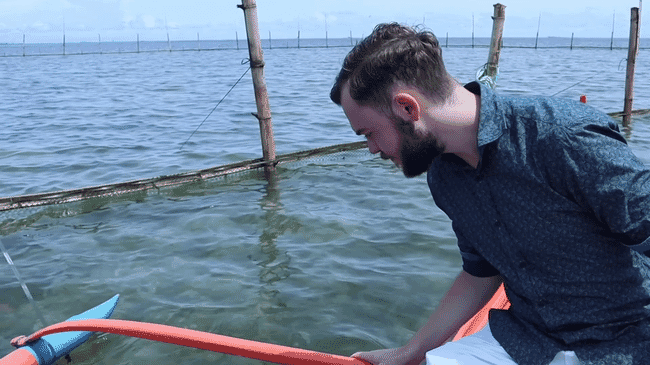 There is also a lot of potential around pharmaceutical applications of sea cucumbers, and you can already find some niche products, mostly for collagen, since the sea cucumber is such an excellent source. Sea cucumbers have served in traditional Chinese medicine for 1,000 years, and published scientific literature is only just starting to delve into the sea cucumber, but is already showing very interesting findings.