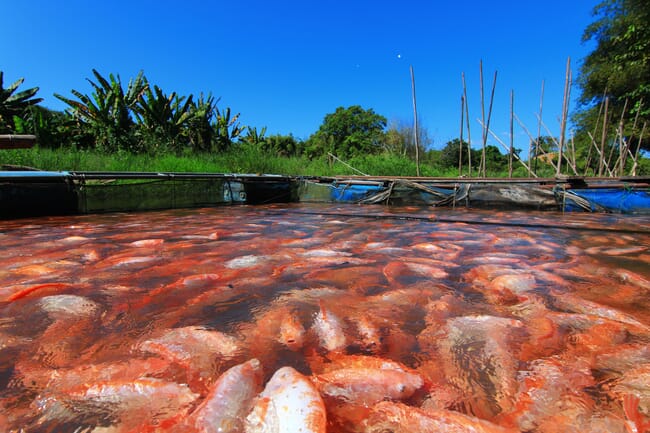 "Slaughter is considered an important fish welfare issue. For a slaughter method to be considered humane, effective stunning that lasts until death as well as the reduction of pain and fear throughout all procedures are essential. Our objective was to investigate current techniques for slaughtering fish in Brazil," explains MEG Coelho, the lead author of the study.
Brazil produced nearly 800,000 tonnes of farmed fish – largely tilapia – in 2019 and the country is widely seen as having huge potential to increase its aquaculture output, due to its size and its extensive freshwater resources. However, as the researchers observe, much work needs to be done to improve fish welfare – particularly at slaughter.
"While the increase in the size of the industry is expected to lead to numerous socio-economic gains, the absence of regulations for humane slaughter of fish seems related to the lack of standardised stunning procedures for these animals whom, for many species, even basic data on slaughter methods cannot be found in the literature. The objective of this work was to study the main stunning and killing methods for farmed fish in Brazilian companies, in order to describe critical welfare points and support improvements," Murilo Quintiliano and Franciele Bolfe from FAI, explain.
In order to do this the researchers sent out questionnaires to 324 registered fish farms and 320 fish processing facilities.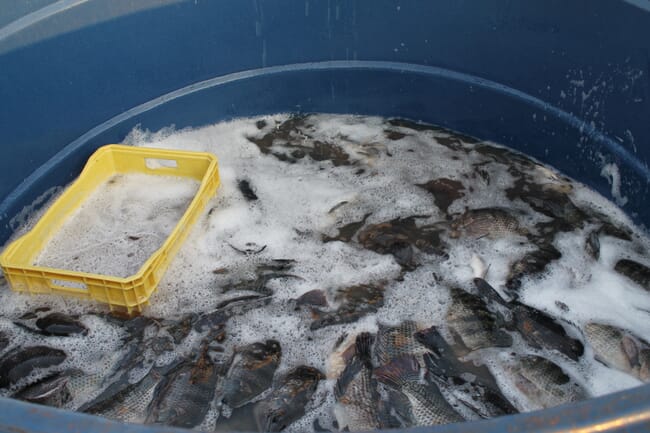 Of the 62 companies that answered the survey, 39 (nine slaughterhouses and 30 fish farms) fit the criteria – slaughtering a combined total of 114,356 tonnes of fish per year. In terms of the species, all of the sites that responded worked with tilapia, while other species reported were: pacu (25.6 percent ), tambacu (17.9 percent), tambaqui and carp (15.3 percent), jundiá (12.8 percent), pintado and pirarucu (7.7 percent), matrinxã and pangasius (5.1 percent).
The researchers found that live chilling was the most commonly cited stunning method used (82.0 percent), followed by electronarcosis (18.0 percent ). Slaughtering techniques included exsanguination (38.5 percent) and decapitation (2.5 percent).
However, the remaining companies took no additional action after stunning the fish, "suggesting death by asphyxiation or by further processing", according to the researchers.

"Asphyxia and live chilling are not considered humane, as animals remain conscious and, thus, suffer. Results show that most establishments do not perform humane slaughter. This scenario highlights the urgent need for development and enforcement of humane fish slaughter techniques, with routine supervision and normative requirements," argues Dr Ana Silvia Pedrazzani, one of the study's co-authors.
The researchers also looked into pre-slaughter fasting – a practice that's commonly used to reduce metabolic activity and thereby reduce the levels of ammonia and carbon dioxide in the water during transport. They found that 29 of the 39 companies declared the imposition of a pre-slaughter fasting period, varying from 10 to 48 hours, with a median of 24 hours – far longer than the 13 hours required to empty the gastric system of the species.
"The variation in fasting periods reported in our survey is far in excess of these requirements and would appear unacceptable," the researchers argue.
"The consequences of prolonged fasting can include stress, dorsal fin erosion due to cannibalism and weight loss. Thus, the reported pre-slaughter fasting periods negatively affect the welfare of fish in a far more complex fashion than merely limiting feed intake and, consequently, seems a major welfare restriction to be mitigated," they add.