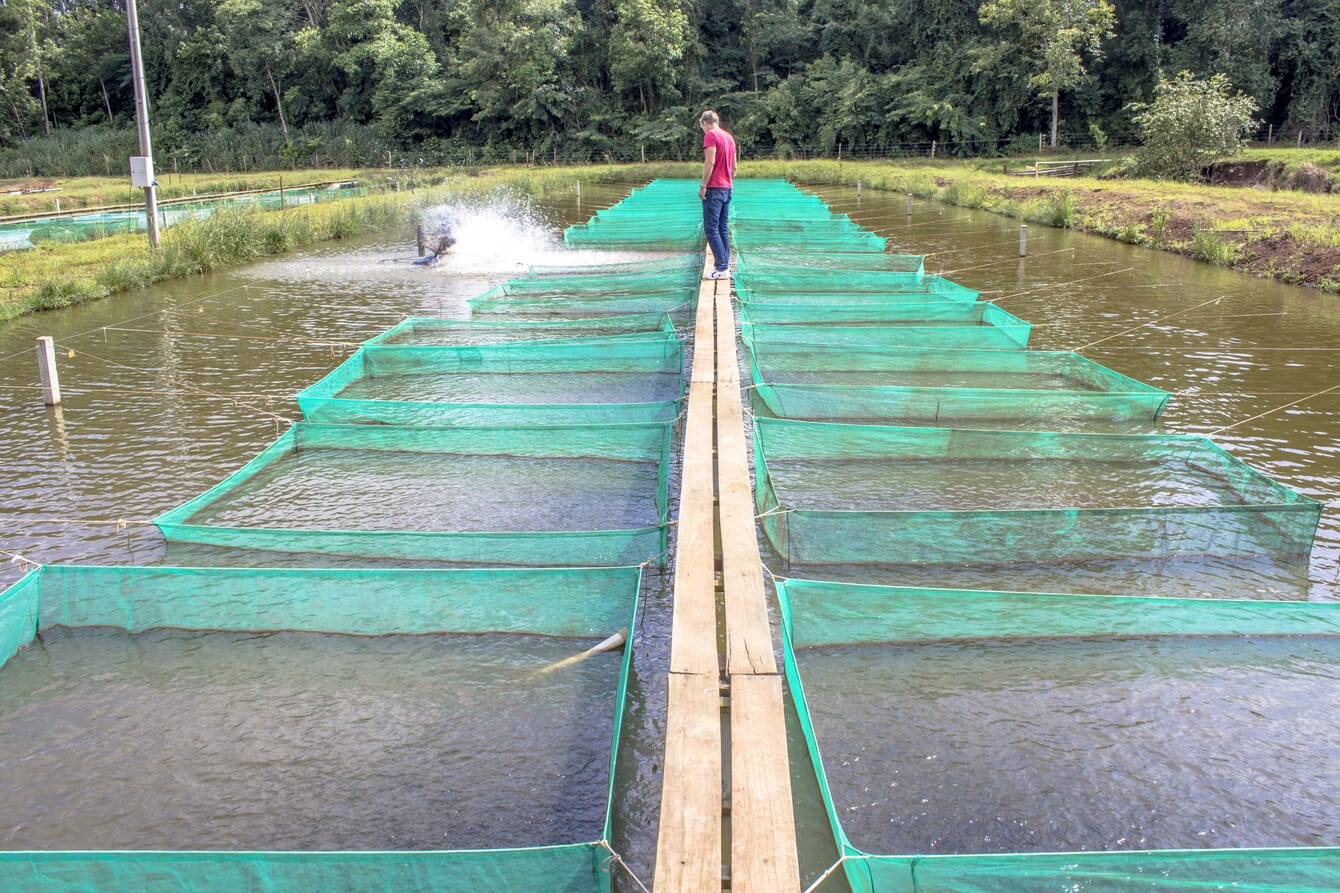 Can you tell me a little bit about your background and your involvement with Brazil's tilapia sector?
I am a veterinarian and have been working with aquaculture of various species since graduation in 2003. In 2006 I started my master's degree with tilapia welfare at Animal Welfare Laboratory (LABEA) of Federal University of Paraná, when I learned more about the tilapia production cycle in the south of Brazil.
At the time, I had access to one of the region's slaughterhouses to test different methods of tilapia stunning. However, at the time there was still little recognition of fish sentience and, consequently, a lack of encouragement for research into fish welfare improvement. Fortunately, in recent years, the theme has become widespread across aquaculture, so I had the excellent opportunity to take up the subject again in our recent project in partnership with FAI Farms, in which we developed a protocol for tilapia welfare assessment.
What tilapia-related achievement are you most proud of?
I'm very proud of developing the first welfare assessment protocol for tilapia cultivated in semi-intensive production systems. After this first step to consider fish as sentient beings, we need to go forward and also treat them in the same way. This is a tool to assess not only the health of the fish, but also the management methods used on farms that may put tilapia welfare at risk. I believe it will be of great help to the producer in preventing diseases and mitigating fish stress throughout the production chain.
What are you planning to talk about at the FAI/Fish Site tilapia event on 28 July?
I will briefly address sentience in fish, advantages and challenges of incorporating animal welfare concepts and applying them to tilapia farming routine.
Why do you see such occasions as being important?
Whenever we have the opportunity to break the barrier that exists between university and farming, we are contributing to science and society. I believe that one of my main roles as a researcher is to ensure fish welfare knowledge is translated into a language that's comprehensible to fish farmers. The format of this event and its dimension permit this dissemination of information and also the aggregation of the important feedback from industry representatives.
What are the biggest health and welfare challenges facing the Brazilian tilapia industry?

Among the health challenges, I could list the deficiency of veterinarians trained to work in the prophylaxis measures and the treatment of diseases, and consequently the lack of technical information of quality. Another obstacle, which also affects welfare, is the difficulty of routine observation of animals in the aquatic environment without technological tools. In addition, the challenges I've noticed throughout this project were the lack of standardisation and regulation of the capture and slaughter processes.
How do you see the Brazilian tilapia sector developing in the next decade and how can they ensure they maintain/improve welfare levels as they expand?
I imagine the Brazilian production in the coming years will be aimed mainly at the export market. For that investments in human resources and technology, standardisation and traceability will be necessary to fulfill the prerequisites of animal welfare and environmental certifications. All of these will contribute to improvements in fish welfare, since high level of final product quality is the consequence of previous good conditions of animal husbandry.
What three pieces of advice would you give to Brazilian tilapia producers?
I would invite producers to analyse the example of salmon farming in Norway, a country that is not only ahead in aquaculture production, but also scientifically advanced in all issues related to diseases and technology for the improvement of fish welfare.
I would advise them not to ignore to welfare science or see it as an enemy that's come to judge them. On the contrary, it can be a strong ally, helping the sector achieve excellence and add value to the final products. The increased demand from the consumer market for animal welfare-friendly products, as a result of the change in consumer awareness, represents an opportunity to add value for the companies.
Finally, I would tell them to avoid exposing their fish to air. As they breathe underwater they must remain there as long as possible while alive. Also suffering during pre-slaughter may deteriorate the meat quality.
Looking at the bigger picture, how do you think the country's tilapia sector can help feed the growing global population?
Brazil has the capacity to be the world's top tilapia producer. This is possible through the standardisation of processes and professionalisation of the technicians involved. For the sector to advance, we need to take a more holistic view, to have a greater awareness of the importance of building on the pillars of sustainability, animal welfare and human welfare, that is the "one welfare" concept.
Click here for more details of, and to register for, Unlocking the potential of Brazilian tilapia aquaculture: innovation, welfare and sustainable development. The event will be held in Portuguese, on 28 July.