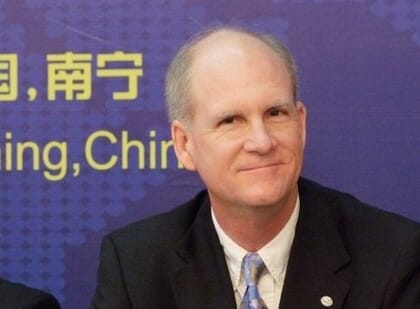 Speaking at today's FAO tilapia health workshop, Prof Kevin Fitzsimmons – president of the World Aquaculture Society and aquaculture extension specialist at the University of Arizona – reached this conclusion after comparing the tilapia production trends of the two nations.
"China has really not increased their production much in recent years. In part this is because of increasing costs of production and the fact that so much of the production is in the southern part of the country. Meanwhile Brazil has just continued to increase even through the pandemic. The numbers show that Brazil has increased a lot," he noted.
Indeed, according to Fitzsimmons' latest estimates, while Brazil produced around 600,000 tonnes of tilapia in 2020, having produced next to nothing 20 years ago, China's production curve has been stagnant or declining for the last decade and is currently at around 1.8 million tonnes a year.
"Part of this stagnation in China has been that the land costs, the labour costs, environmental regulations have been increasing quickly. Most of the production is in the southern part, especially coastal provinces - where the land costs, the labour costs - have increased the most. Northern China's quite a bit cooler, so growth is going to be slower. So China's near the maximum production, I don't see them increasing so much anymore," reflected Fitzsimmons.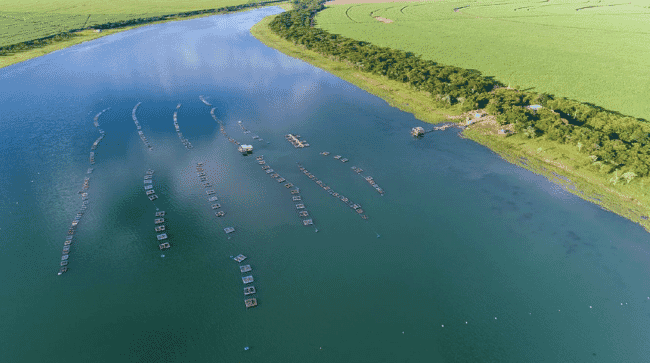 While the gulf between the production figures is still huge, Fitzsimmons sees current growth trends continuing in both nations.
"Brazil, I think in particular, is going to continue increasing. Their cost of production is also going up but not near at the rate that China has. The US has a 25 percent tariff on Chinese tilapia, currently it's 0 on Brazil. The other thing is that Brazil has a very strong domestic market. For years many colleagues have showed me business plans for farms in Brazil with the idea that they were going to export, but then domestic demand was so strong that they never got around to exporting because they could sell everything locally," he told delegates.
"Brazil also has ideal conditions over most of the country, being a tropical country. I expect that will continue and eventually Brazil's the only place that could ever compete with China on total national production," he added.
A buoyant global market
The good news for tilapia producers from all countries is that – according to Fitzsimmons – despite the continued rapid growth of the sector globally, tilapia prices are set to increase even more rapidly.
Indeed, according to his forecast, while global tilapia production is due to increase from approximately 6.9 million tonnes in 2020 to nearly 10 million tonnes by 2030, the value of the sector is likely to increase from around $12.3 billion to $25 billion in the same timeframe.
Growth in demand will, he predicts, come from increased sales in live tilapia and frozen value-added products. However, looking further ahead, he flagged up the possibility of tilapia burgers being adopted by more fast-food franchises in place of staples made from cod, pollack and hoki. Given the rising costs of these wild-caught whitefish, he suggested that this was eminently possible in the medium term.
"Today it's still cheaper to use wild whitefish, but if they [companies such as McDonald's and Burger King] were to switch to tilapia it would double world demand for tilapia overnight," he observed.