The Institute will collaborate with the Indonesian government to research a number of areas, including sustainable aquafeeds, health management, environmental protection and genetic improvement.
Stirling will also provide a one-year MSc programme in Sustainable Aquaculture, covering areas directly relevant to the country, including fish husbandry, health control, and food security, safety and quality. A number of sector-specific PhD programmes will also be available.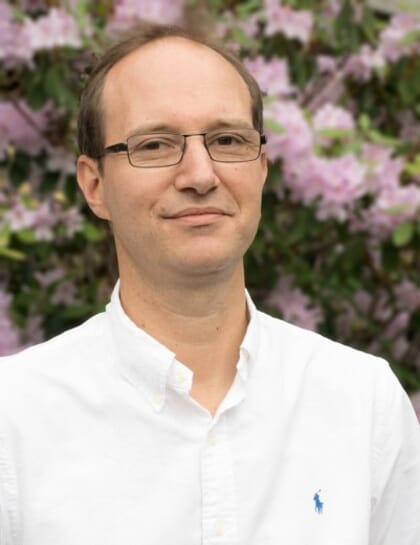 The announcement follows the signing of a formal memorandum of understanding between the Indonesian Ministry of Marine Affairs and Fisheries and a university delegation – led by Acting Institute of Aquaculture Director, Professor Herve Migaud and Director of International and Recruitment, Stuart Shorthouse.
"The prospect of supporting the world's second largest aquaculture producer, including plants, in tackling key challenges of food security, capacity building and training in Indonesia is a hugely exciting venture," said Professor Migaud. "We are delighted to be able to bring the knowledge and expertise of Scotland to Indonesia – supporting the development of innovative solutions towards a sustainable intensification of aquaculture are key priorities."
The agreement follows a series of discussions between Stirling and the Indonesian Government over the past year. During their latest trip, the Stirling delegates met with the Ministry of Maritime Affairs and Fisheries, as well as the directorates for Aquaculture (AquaFeed) and Education to discuss the potential support.
"The university has been an active collaborator in teaching and research areas with institutions in Indonesia, and we have been fortunate to welcome some very talented Indonesian students and researchers to our campus as a result of these linkages," added Mr Shorthouse. "We are very pleased to be extending our collaboration with Indonesia through our new partnership with the Ministry of Marine Affairs and Fisheries."
The Institute of Aquaculture has amassed more than 40 years of experience in aquatic animal health and production and has developed more than 900 alumni, many of whom are now working in aquaculture research, education or industry across the world.