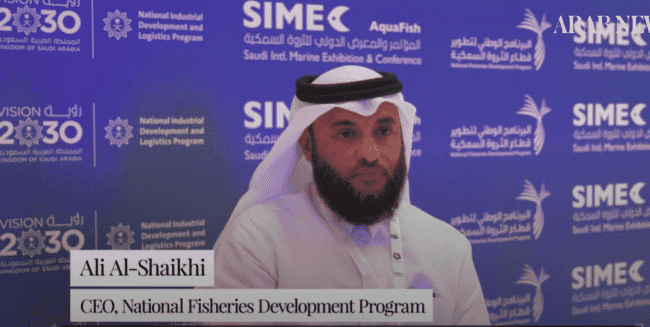 In an interview with Arab News, NFPD CEO Dr Ali Al-Shaikhi outlined an eight-year investment strategy that hopes to expand the country's seafood industry, improve food security and increase agriculture exports. Al-Shaikhi joined the Fisheries Development Programme after working for the Almarai food company and serving in Saudi Arabia's National Aquaculture Group.
Al-Shaikhi said: "This was an idea that in 2010 transformed into an initiative. A steering committee hired KPMG to study the potential of the Kingdom's seafood sector.
"The committee also visited many countries to study aquaculture, and they assessed potential Saudi seafood production, at over one million tonnes. A market study discovered that Saudi Arabia's seafood consumption per capita was less than 50 percent of the global average — 11 kilos rather than 24.
Al-Shaikhi explained that four years later, the steering committee's report laid out a clear strategy that included improving the Kingdom's aquaculture production facilities and increase its production capacity. Al-Shaikhi said that working in partnership with the government and private enterprise has allowed the NFDP to quickly and effectively implement its growth strategy.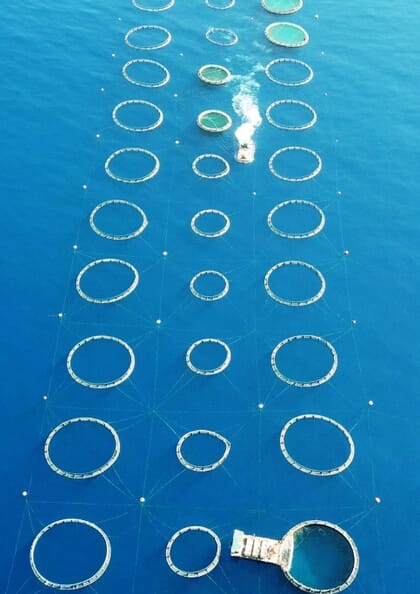 "We are focused on job creation, protecting the local markets and improving and promoting our seafood industry," he said.
He added: "We are preparing the platform for investment. We have spent almost SR300 million ($80 million) over the last three years only on research — carrying out feasibility studies, measuring environmental impacts, identifying the right species to be cultivated, calculating feed consumption rates and so on.
"We have created hatcheries for fish and fish feed and we are developing food processing techniques. Once all these critical elements are in place, the investor or farmer will have all the knowledge required and can just focus on production.
Though fishing is deeply rooted in the Gulf, aquaculture has started to gain ground in the last decade as an avenue for food security, rural development and employment generation. According to Al-Shaikhi, over 3,000 Saudis are employed as technicians or other specialists in the aquaculture sector.

"We are launching an initiative to develop one hundred Saudi [citizens] as aquaculture leaders — with 70 percent of funds coming from the private sector and 30 percent from the government.
"And we just signed an agreement with a local academic facility to train 3,000 Saudis for the aquaculture and fisheries sector. Foreign academics are coming in, so we will have knowledge transfer from them as well as from international governments we cooperate with."
"Aquaculture is one of the key elements that will improve the quality of life in many countries, and of course, we want this to happen in Saudi Arabia," he concluded.