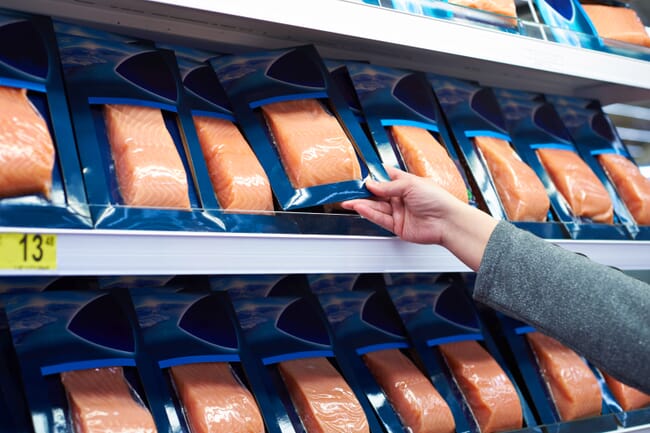 Seafood that carries the ASC logo has been sourced from farms that have been independently certified as both environmentally and socially responsible.

To meet the ASC standard, farms must undertake an independent audit in which they are assessed against a host of strict, science-based requirements. These conditions include the quality of the water, impact on the seabed and fish health, through to the fair treatment and pay of workers on the farm. Certified farms are re-audited every year and must regularly publish key performance metrics to ensure ongoing compliance.
In Scotland less than 5 percent of all salmon farms have been certified against the exacting criteria set by ASC. 100 percent of Sainsbury's sea bass, sea bream, tilapia, basa and chilled and frozen king prawns products are already ASC certified.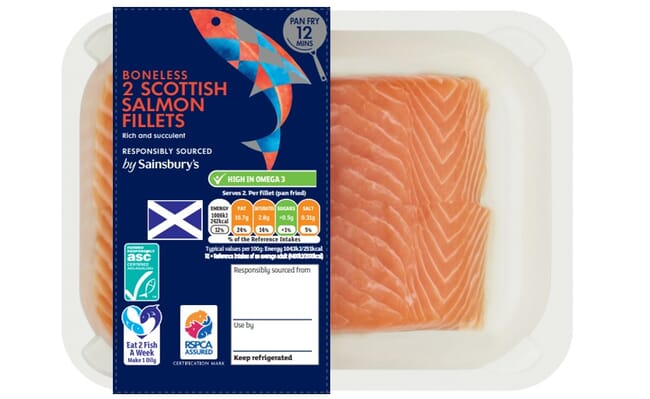 Chris Ninnes, ASC CEO said, "we believe consumers want to make a difference with their food choices, by choosing seafood from responsible farmers. But this can only happen if retailers provide shoppers with a comprehensive choice of certified products, which is why this commitment by Sainsbury's is so important.

"Scottish salmon is a world-famous product, for good reason. But it must be produced in a way that also preserves the iconic environment in which it is farmed. Sainsbury's customers now have the chance to play their part in supporting responsible salmon farming by looking for the ASC logo."

Sainsbury's has committed to becoming Net Zero in its own operations by 2035, five years earlier than its original ambition. Recently the retailer has also been helping Prevented Ocean Plastic repurpose 297 tonnes of plastic from the coastline into packaging for fish and strawberries.