Restorative aquaculture: Offshore Shellfish
In the first instalment of a new series on restorative aquaculture The Fish Site speaks to Sarah Holmyard, head of sales and marketing at Offshore Shellfish, which is developing a large-scale rope-grown mussel farm in Lyme Bay, Devon.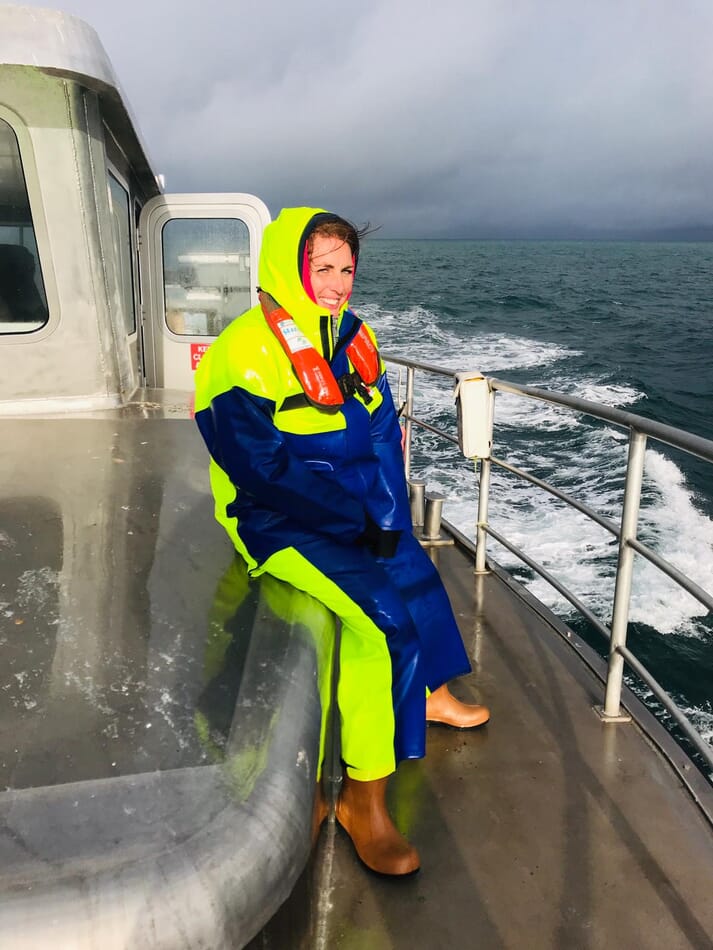 Her brother George, who won Shellfish Farmer of the Year at the UK Aquaculture Awards 2020, is head of operations at Offshore Shellfish; dad, John, is the founder and managing director; and mum, Nicki, heads up shoreside operations, which she balances with a career as a seafood industry journalist. Sarah joined the family firm after spending 10 years working in global seafood marketing.
What drew you to work in the aquaculture sector?
I have worked with seafood all my life, cutting my teeth as an intern for Loch Fyne and Loch Duart, selling their salmon in France, promoting kingfish for CleanSeas, and heading up marketing effort for Seafood Scotland.
I like the fact that our family business is aquaculture in its purest form – we grow high quality seafood with no external inputs, because mussels feed by filtering naturally-occurring plankton from the water. At the same time, the mussel farm provides a range of ecosystem services and the shells lock up carbon, making them even more environmentally friendly.

Can you describe a typical day on the farm?
There is no such thing as a typical day for us – particularly as we're operating offshore, where conditions can change rapidly. There is always a long list of jobs that need doing throughout the year, as with any type of farming. These includes harvesting, reseeding, changing gear, maintaining the boats, refurbishing ropes, and, of course, continuing to build out the farm. Occasionally we have time to sit back and admire the amazing view, or the dolphins leaping nearby.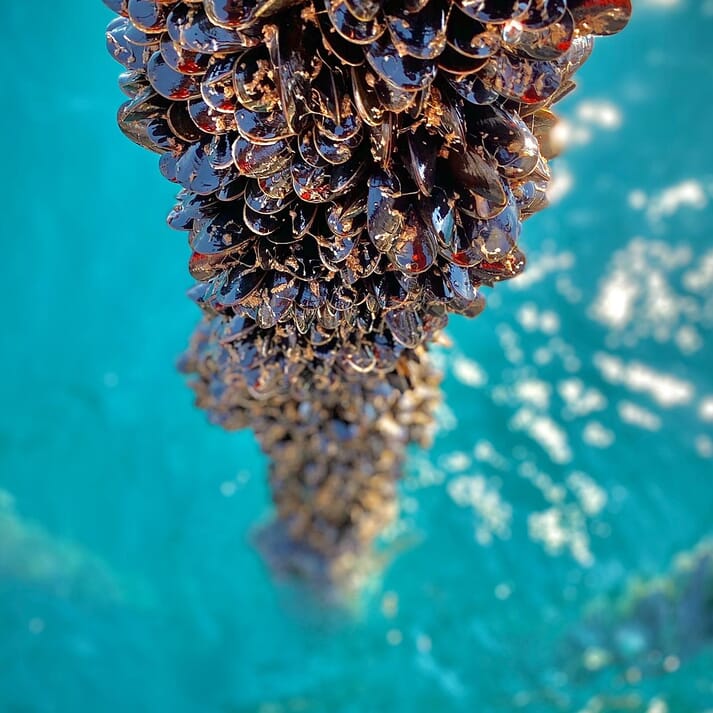 What are the main environmental benefits of your farm and what sort of studies have you done to support these claims?

Key environmental benefits include carbon capture, water filtration and habitat creation. The farm provides food, shelter and a nursery area for a huge variety of species, including sea urchins, scallops, brown crab, lobster and shrimps, which we can see on the lines and on the seabed beneath them. The farm structure protects the seabed from disturbance from other activities. It essentially forms a bridge between the pelagic and demersal zones and performs a lot of the functions an undisturbed seabed reef would.
We commissioned baseline environmental surveys before we installed the farm, which showed a nearly barren seabed. Seven years on, it's highly biodiverse and alive with many forms of marine wildlife. All rope mussel farms can act in this way, but the size of ours means that it has an impact on a regional scale. Dr Emma Sheehan at Plymouth University leads the ROPE project, which investigated those benefits.

Do you think that shellfish production gets the recognition it deserves?
To the general public – in the UK at least – aquaculture appears to mean one thing: salmon. They don't take time, or don't have the interest, to learn about the differences. As a result, in terms of both market demand and environmental benefits, mussels don't get enough recognition. However, this situation is beginning to change, as the need for healthy eating and planet-friendly, sustainable food captures media attention, and seeps into the public consciousness.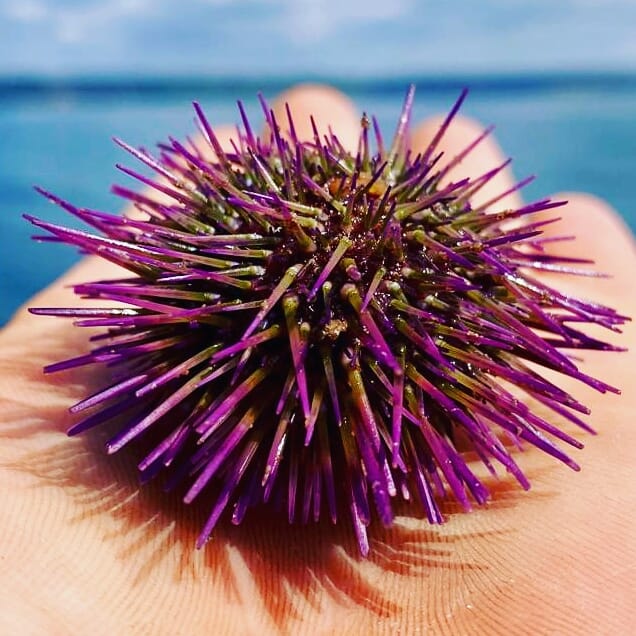 Do you feel that there's enough governmental support for shellfish farmers, compared to the UK's heavily subsidised terrestrial agriculture sector, for example?
Any business needs to be able to stand on its own without artificial support, but we don't have the physical, legal or social infrastructure that has been developed over many generations for the benefit of terrestrial agriculture. Government at all levels should make the effort to recognise the full value of the seafood sector; it needs to work harder to understand the needs of our industry, and it must lend more infrastructural support. There needs to be stability to attract investors, which means provision of basics such as good legislation, security of tenure, space to operate and – most importantly – good water quality.
NGOs seem to be flocking to "restorative aquaculture" projects – why do you think that the concept has suddenly become so popular?
Aquaculture as a business should be self-sustaining and not just aligned to the latest hype or fad. For example, seaweed farming is becoming popular, especially with NGOs, but where are the markets? Our mussel farm acts a restorative form of aquaculture, due to its many environmental benefits, and we are a successful business.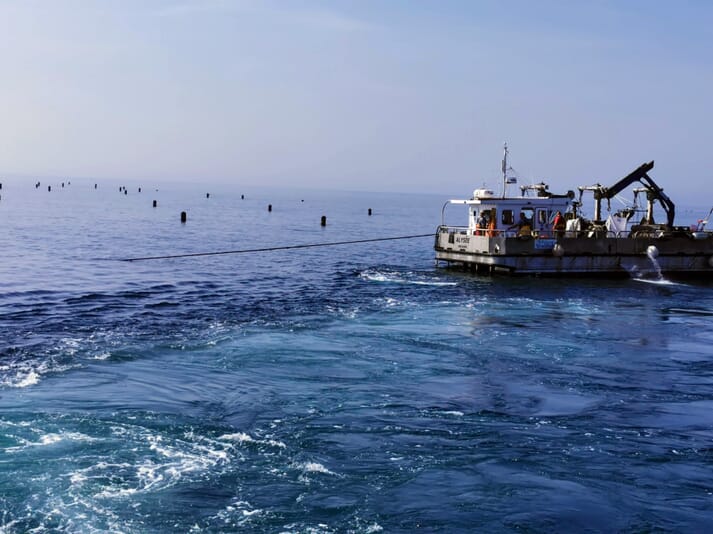 What have been the biggest challenges in your work?

Working in an offshore environment is very different from farming mussels in a Scottish loch, which my father did for 25 years before relocating to Lyme Bay. There are three essential elements to the farm – the ropes, floats and anchors, but getting the configuration and balance of these right is the key to ensuring they don't all disappear in a Force 10 and that the mussels will continue to hang on.
For me, personally, the main challenge has been marketing offshore rope grown mussels, which are quite a different product to the bottom-cultured mussels familiar to the traditional markets of northern Europe. Introducing our mussels onto this market has opened up some exciting possibilities, but selling a product whose availability is hugely affected by weather, can be challenging at times.
I have worked hard to build a good relationship with our skippers and crew and to ensure that good communications exist between us. This means spending as much time as I can at sea, so that I know exactly how everything works. I think the crew appreciate my help, but I always take biscuits for them to make sure.
How have you funded the project and are you looking to raise further capital?
We raised equity capital from several impact investors, who were seeking sustainable businesses growing food in an ethical way. Their interests are long-term, which is important to us, as new forms of aquaculture can take a long time to become established. We will be seeking additional investment to sustain our continued growth.
How severely has the pandemic affected your business?
Covid-19 has made staffing difficult, and at times it has been hard to run the boats with limited crew. As a priority food producing business, we have been allowed to operate during lockdowns, but the market has been very unpredictable. Restaurant closures saw our food service business all but dry up at times and, as with most producers, we've had to focus more on the retail sector.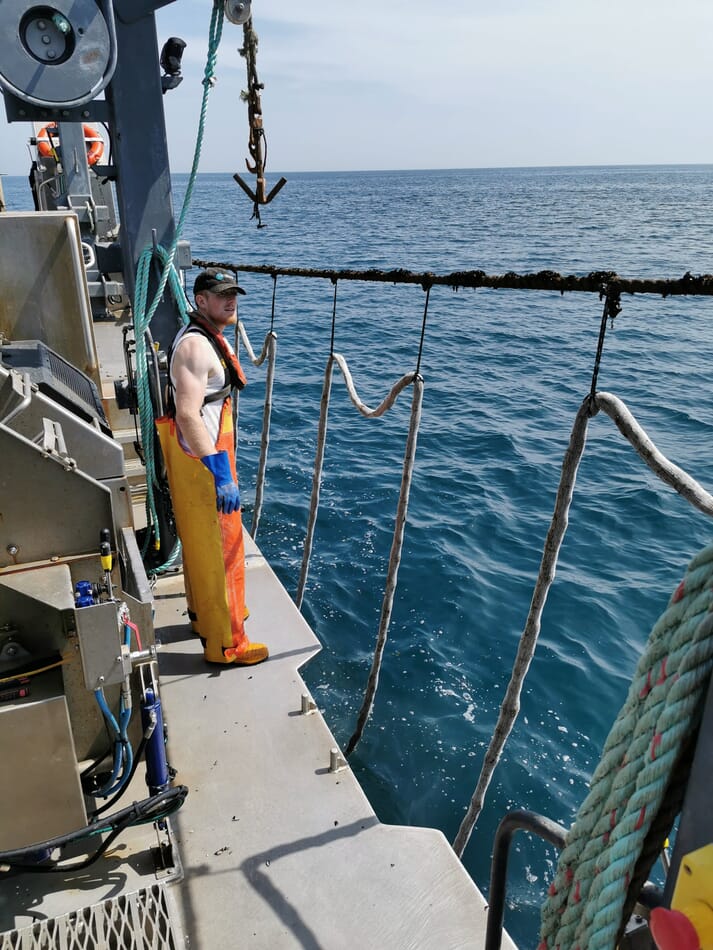 What are the next hurdles to overcome before you can reach your 10,000-tonne target?
10,000 tonnes isn't our ultimate target, but a stepping stone – we believe that mussel farming can expand exponentially. Growing quickly and efficiently and de-risking the process, is one of the hardest things to overcome. Also, consumer demand needs to increase, and this will come from familiarity with the product. Mussels deserve a place on everyone's weekly shopping list – they're a superfood, an excellent source of protein and nutrition, and very sustainable.
How many tonnes do you hope to harvest in 2020?
We produce several million meals of high quality protein each year, and as we continue to develop the farm, this number will increase substantially.
What are the main markets for your mussels?
It changes by season, but they are most popular in Europe – particularly in France, Belgium and Holland – where we supply both the food service and retail sectors.
Where would you like to be in five years' time?
Inspecting our new farms around the world!