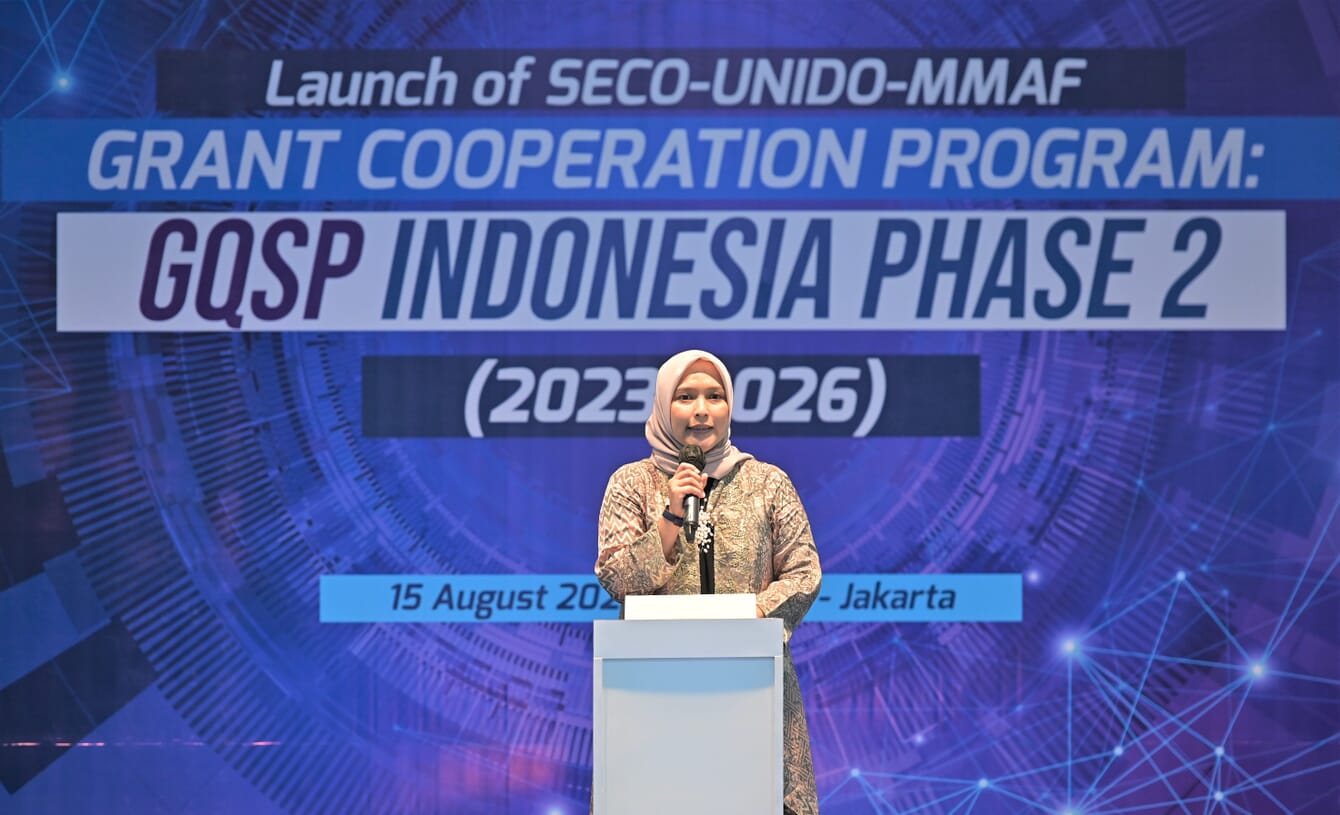 Can you briefly describe your aquaculture career?
It all began during my undergraduate studies when I chose to major in aquatic resource management. Following that, I completed a master's programme in marine and coastal resource management. In 2005 I embarked on a mission to contribute to the post-tsunami recovery efforts in Aceh-Nias Indonesia, joining Wetlands International, an NGO based in the Netherlands. My focus shifted towards initiating projects aimed at restoring mangrove ecosystems and providing livelihoods in aquaculture in coastal areas that had been devastated by the tsunami.
Later, I relocated to Bogor, Indonesia, where my main focus was assessing the applicability of certification schemes such as the Aquaculture Stewardship Council (ASC) and Global GAP standards for small-scale shrimp farms.
Following that, I delved into understanding how mangroves could be integrated with shrimp and milkfish farming in Pemalang. Given that 80 percent of Indonesia's shrimp aquaculture are traditional farms located in mangrove areas, this exploration held significant importance. I had the privilege of developing a guidebook that outlined the steps for implementing this integration, known as "Silvofishery''.
In essence, my career has consistently centred around a balance between preserving the environment and promoting sustainable aquaculture.
Since 2021, I've been a part of the United Nations Industrial Development Organisation (UNIDO), where my role involves supporting small and medium-sized enterprises (SMEs) along the entire aquaculture supply chain, from hatcheries to export markets.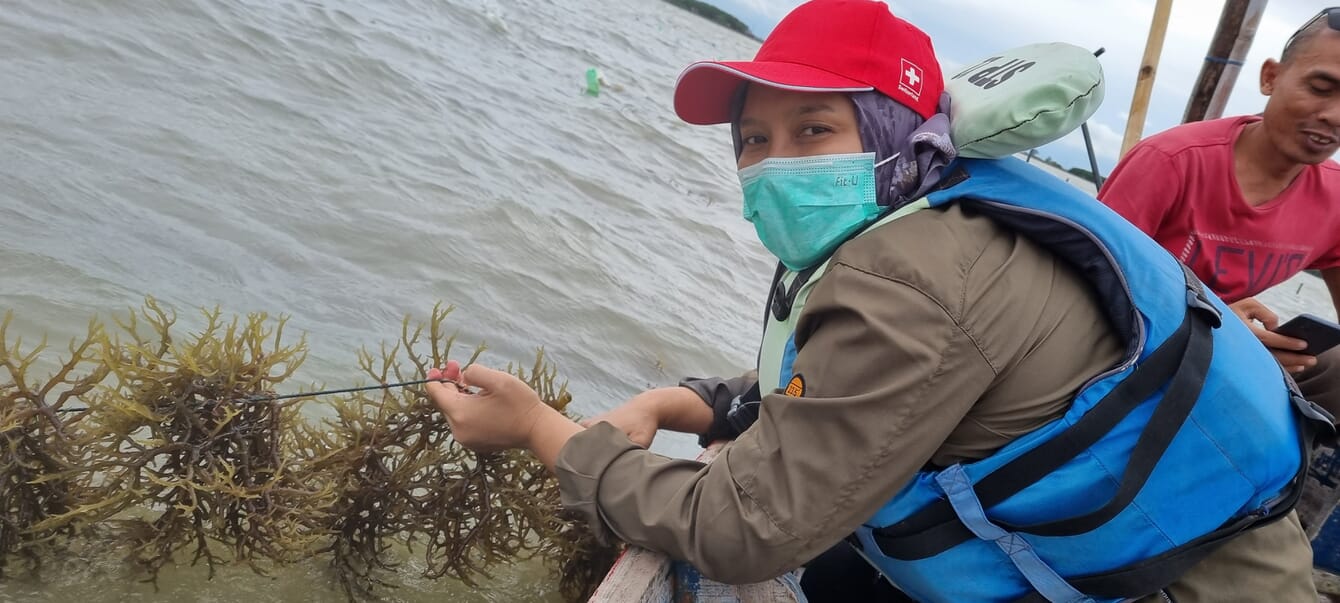 What inspired you to pursue a career in aquaculture?
What truly ignited my passion for aquaculture is the fact that we have the ability to proactively intervene and oversee roughly 80 percent of the process. This means we can exercise control over critical factors such as fish breeding, water quality, and the overall ecological balance.When I was at university Indonesia was the world's second-largest aquaculture producer. However, there are noticeable gaps that need to be addressed for Indonesia to fully compete on the global aquaculture stage. These realisations kindled my enthusiasm and led me to seriously consider embarking on a career in aquaculture.

What does your role with UNIDO involve?
In 2014 UNIDO received a grant from the Swiss government to improve the Indonesian aquaculture sector. In the initial phase of the project, from 2014 to 2019, it focused its efforts on capture fisheries, particularly tuna, while in the aquaculture sector, the focus was on pangasius and seaweed. The primary objective of this project was to expand market access for Indonesian seafood.
I'm the organisation's chief operating officer, focusing on the Global Quality and Standards Program (GQSP) for Fisheries and Aquaculture.
Subsequently, between 2019 and 2023, UNIDO successfully concluded another phase of the project, which involved collaboration with the Ministry of Marine Affairs and Fisheries (MMAF). This phase centred on five essential aquaculture commodities: shrimp, seaweed, pangasius, milkfish and catfish. The primary activities during this period revolved around the provision of training and mentorship to various industry participants, including farmers and students, with a focus on areas such as standardisation and certification, based on best practices.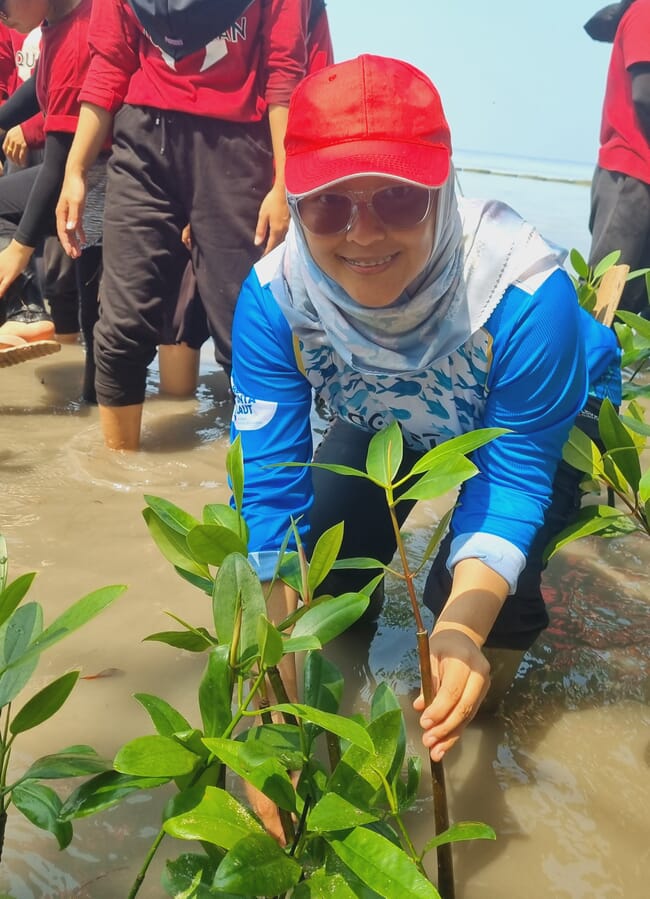 As UNIDO looks forward, the organisation is gearing up to launch a new project, with a particular emphasis on shrimp, milkfish and seaweed. UNIDO is prioritising three environmental and innovation aspects:
Mangrove rehabilitation and carbon sequestration for shrimp farms. This involves restoring mangrove ecosystems, which can act as natural carbon sinks, while providing a sustainable habitat for shrimp cultivation.
Minimising the waste generated during seaweed processing while also promoting the adoption of renewable energy sources, such as solar energy.
Supporting digitalisation in various farming activities to enhance both efficiency and sustainability in the sector, as well as facilitating improved traceability of aquaculture processes.
What does a typical work day consist of for you?
My work revolves around consistently monitoring project implementation and engaging in ongoing communication with the government. Our relationship with the government is very close and collaborative. For instance, we conduct joint training sessions between MMAF and UNIDO, hold steering committee meetings every six months, and arrange monitoring visits for MMAF colleagues to field locations in Indonesia.
In this ever-changing environment, relying solely on information from the assistant is not sufficient. We must be on the ground, observing the situation firsthand, and then determine what project interventions can be implemented for an immediate response to support the farmers. This is essentially what my work entails.
Furthermore, UNIDO plays a strategic role in shaping how we can provide support for the blue food sector. This encompasses aspects like blue finance and blue innovation. Together with the MMAF, UNIDO is working on how government policies can be executed to facilitate alternative market access and streamline the involvement of various supply chain actors. For instance, when it comes to entering the EU market, certain criteria need to be met, and collaborative efforts with the government are required to navigate these requirements effectively.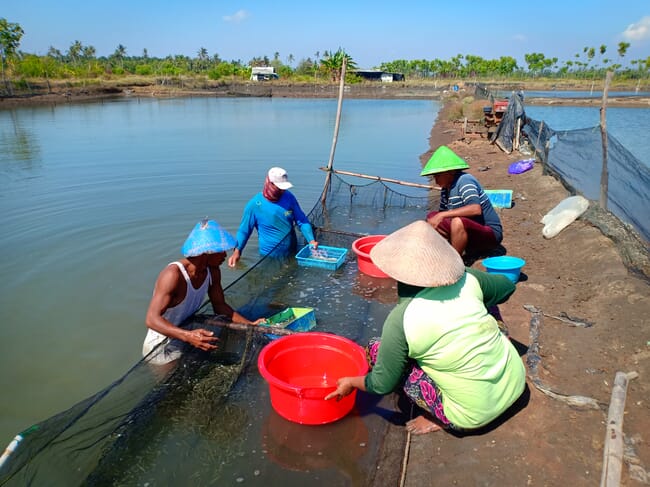 Are there any individuals or organisations in aquaculture who you've found particularly inspirational?
There are many, but recently I've been particularly inspired by Ibu Samila, a manager in the cooperative seaweed sector in South Sulawesi. She plays a crucial role as an intermediary, providing support to 300 seaweed farmers.
What truly stands out is her incredible strength and determination. She not only trains these farmers but also effectively delegates tasks, breaking stereotypes about the perceived weakness of women in the industry. Her actions firmly emphasise her commitment to gender equality.
Moreover, she goes beyond the traditional roles of women in the field. She encourages them not only to collect seaweed but also to engage in tasks like tying ropes and undergoing comprehensive training. What's truly remarkable is that she has also ventured into her own seaweed farming and collection activities.
Witnessing her journey, from starting with her own capital to setting an empowering example for others, is truly inspiring. It underscores the importance of encouraging greater female participation in aquaculture in Indonesia.
Have you encountered any gender-related challenges in aquaculture?
I've personally experienced the challenges faced by women in aquaculture who are not only running projects but also striving to balance the demands of nurturing their children while being actively involved in fieldwork. This struggle resonates with many women in and beyond the field of aquaculture.
Indeed, one potential solution is to establish and maintain a consistently empathetic working atmosphere for women, especially mothers. By fostering an inclusive and understanding culture, we can help women navigate the complex interplay of their personal and professional lives more effectively in the realm of aquaculture and beyond.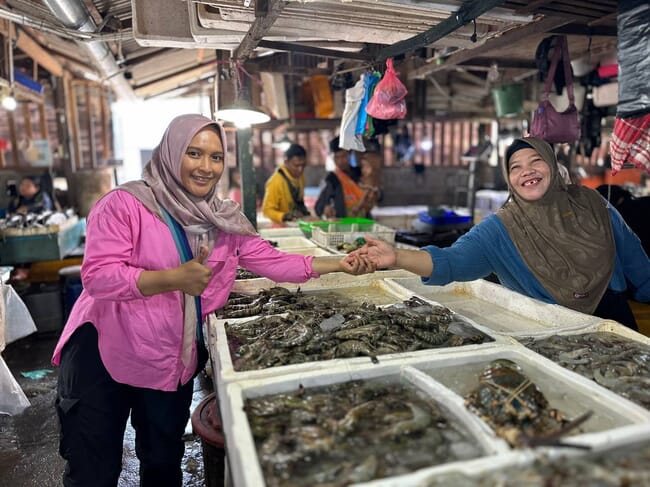 Do you have any particular concern about women in aquaculture?
Women possess a multitude of capabilities, and in sectors like aquaculture, for example in seaweed farming, they can play a pivotal role in supporting their families. However, to empower women further in these roles, it's crucial to provide them with enhanced training and skill development opportunities.
For instance, training programmes can focus on teaching and provide women with technical knowledge related to handling equipment like ropes, as well as training in financial and marketing aspects. This involves teaching them not only how to manage the financial aspects of their operations but also how to effectively market their products.

By investing in targeted training initiatives, we can equip women with the practical skills and knowledge they need to excel in aquaculture. This not only benefits individual women but also contributes to the overall development and sustainability of the industry, ultimately improving the livelihoods of families and communities.
Another vital factor to take into account is assisting women in the aquaculture sector in getting just and equitable wages.
What advice would you give to women looking to start a career in the sector?
If you have a desire to build a career in aquaculture, it's essential to start by thoroughly understanding the existing conditions within the industry, especially at the grassroots level where farmers are actively engaged in their work. Take the time to assess the challenges and opportunities that are prevalent in aquaculture.
Once you have a clear understanding of the field, consider how your skills and expertise can be applied to make a positive impact. Again, learn from the farmers. It's important to highlight that farmers, with their extensive knowledge and hands-on experience, represent some of the most valuable and impactful mentors in this particular domain.
What work-related achievement are you most proud of?
One of my proudest moments was working with the UNIDO GQSP Indonesia team to help fish processing units enter the export market. We provided guidance, upgraded facilities, enforced strict safety standards, and established direct buyer relationships. Witnessing their successful exports today is incredibly rewarding.
Our comprehensive approach, which integrates and strengthens the entire value chain, from farmers to production and distribution, has a ripple effect. More and more communities involved in shrimp, seaweed and fish production are thriving, showcasing how aquaculture can significantly contribute to the Indonesian economy's growth.
What would be your dream role in aquaculture?
To continue making a contribution and play a role in decision-making processes that lead to a more sustainable aquaculture industry. Our past experiences, especially when dealing with the collapse of black tiger shrimp farming, have taught us valuable lessons. Therefore, I aspire to encourage buyers, farmers, and the entire economic ecosystem to learn from this, we need to embrace sustainability in every aspect.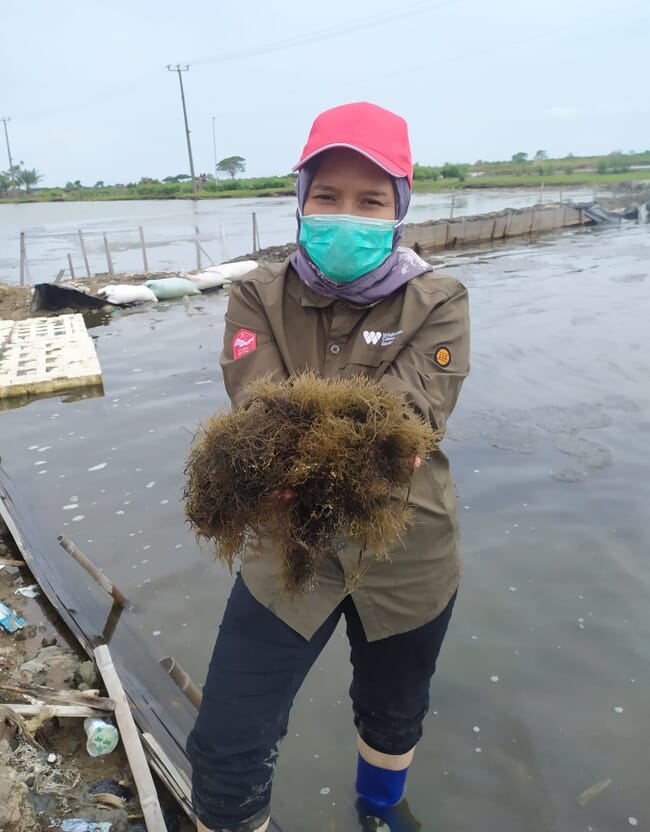 What areas do you think Indonesian aquaculture should focus on in order to maximise its sustainable development?
Firstly, there's a pressing need for standardisation within the industry – by adhering to global standards, Indonesian aquaculture can gain credibility and access to international markets.
Secondly, the process of obtaining permits to establish aquaculture farms needs streamlining. Simplifying and expediting permit procedures can remove unnecessary bureaucratic obstacles and encourage more individuals to engage in aquaculture. Government support in this area is crucial to facilitate the growth of the sector.
Moreover, diversifying into new markets is essential for the long-term sustainability of Indonesian aquaculture. While the United States has traditionally been the most significant market for Indonesia, tapping into other markets is essential to reduce dependency on this single market. This diversification strategy can help mitigate risks associated with market fluctuations and changes in demand.