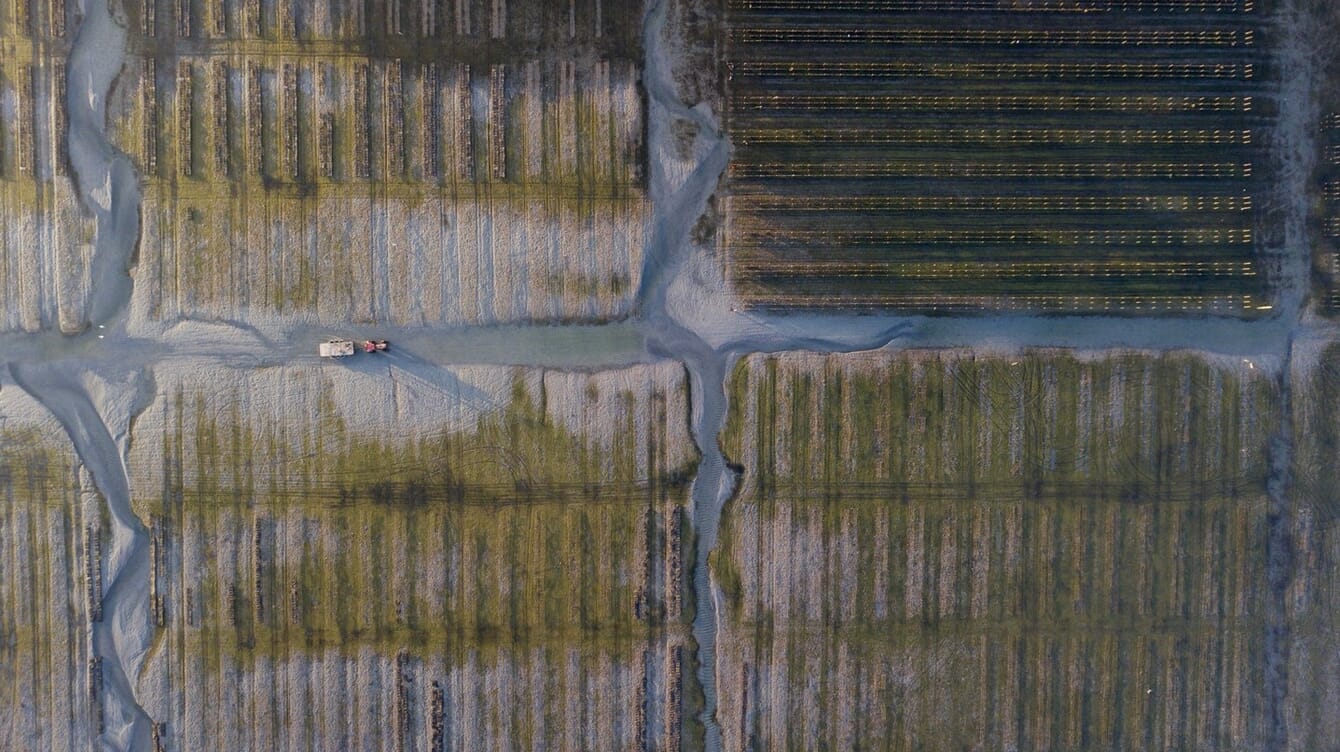 It is easy to appreciate that this region of northwest Mexico - with the Pacific Ocean on one side and the Sea of Cortez on the other - boasts ideal conditions for aquaculture activities and plenty of available space. It's the second longest peninsula on the planet and all along its 3,000 km coastline, clean and nutrient-rich tides and currents nourish the many mangrove-framed bays and lagoons. These are prime conditions for shellfish farming, which has gained much momentum across the peninsula in recent decades.
Unlike the country's inland shrimp, tilapia, catfish and trout farms, which mainly supply the strong domestic market, growth in shellfish production is largely driven by exports. Oysters, mussels, clams and scallops are nearly all exported to the US, where the short distance from farm to wholesalers across the border, guarantees fresh produce. Nevertheless, it appears that domestic demand for these delicacies has also increased in recent years, especially in the restaurant sector. Abalone and geoduck, on the other hand, are almost exclusively sold to Asia, particularly to Japan and Korea.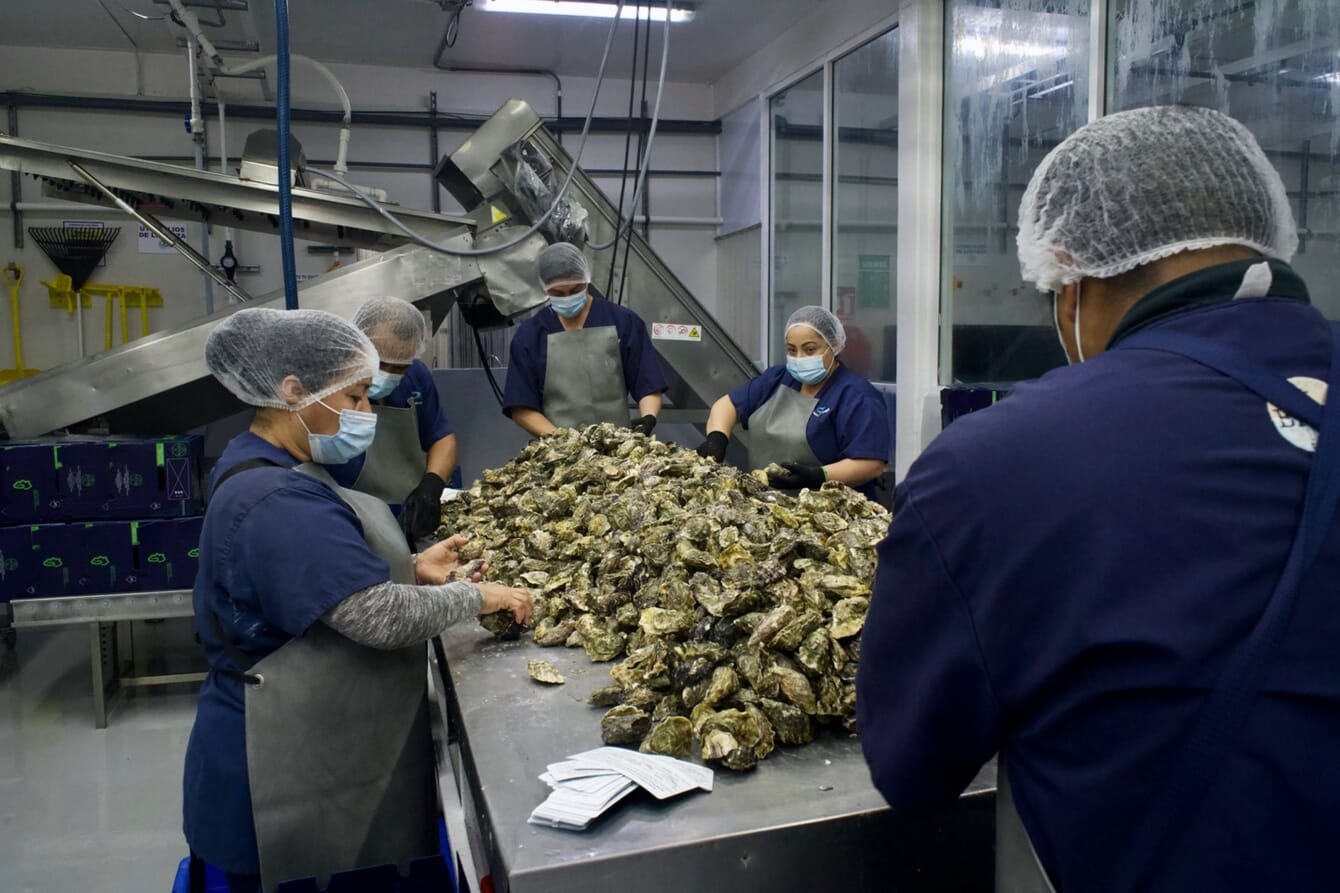 Oyster production

Oyster farming is the most prominent form of mariculture in this part of Mexico, and the first cultivation efforts started in the region more than 40 years ago. In 1973 scientists from the University of Baja California introduced the Pacific oyster (Crassostrea gigas) for cultivation here. Today, with more than 100 farm site permits and four dedicated hatcheries, oyster farming keeps expanding across the peninsula. In 2020 total production of this oyster amounted to roughly 1,200 tonnes in the northern state of Baja California and 1,900 tonnes in Baja California Sur.

Traditionally the large lagoons on the Pacific coast have been the preferred destination for oyster businesses and, over the decades, farm sizes have grown significantly. However, recent pilot farms on the Sea of Cortez side have also shown promising results, with potentially much faster growth rates. Consequently, the demand for single seed spat has grown rapidly and is much beyond the national hatchery supply, which is why some farmers are sourcing the seeds from countries like Chile.
Oysters are produced using different methods, but oyster bags fixed on tables, suspended hanging bags or the adjustable longline system with Seapa baskets are most common. For these, almost all materials are sourced from abroad, depending on the system, from Australia, France or China. This is also the case for the modern handling and processing machinery that some businesses have invested in, to automate some of the most labour-intensive tasks.
Octopus and some fish species that bite the plastic baskets can be a plague to the farmers in this region, while toxic algal blooms threaten cultivation occasionally. Other than that, the pristine waters provide ideal nutrient and temperature conditions for steady, year-round oyster production.
The oysters generally reach market size in less than 18 months, but when aiming for a premium grade some will be grown on for up to three years. Baja Shellfish Farms, one of the leading producers on the peninsula, understood early on how to perfect their techniques to offer their pacific oyster in three grades, branded as "Kumiai", "Chingón" and "Pai Pai". With unique quality and consistency, they have created strong brand awareness across their portfolio, which has allowed them to increase farm gate prices.
Mussel production
In 1991, the oceanologist and founder of Baja Shellfish Farms, Sergio Guevara, also started the first offshore Mediterranean mussel farm in Mexico, turning a species that was once considered a pest into a marketable product. Just 100 km south of the Californian border, in the bay just outside of Ensenada, they produce high-quality mussels for the US market all year around. The 270-hectare farm is 4 km off the coast, in waters over 20 m deep.
The mussel spat are collected from the wild and grown out on long lines to a marketable size of 6 cm in only 12-14 months. Although algal blooms have not yet been a problem, they need to be monitored regularly. The floating system protects the mussels from most natural predators, though sea ducks do some serious damage. Baja Shellfish Farms uses the same location to store Venus clams from the Sea of Cortez side and market-ready oysters from their farm operations further south on the peninsula. They would typically be kept here for at least a week to acclimatise before packing them ready for export in their waterfront processing facilities at Ensenada harbour.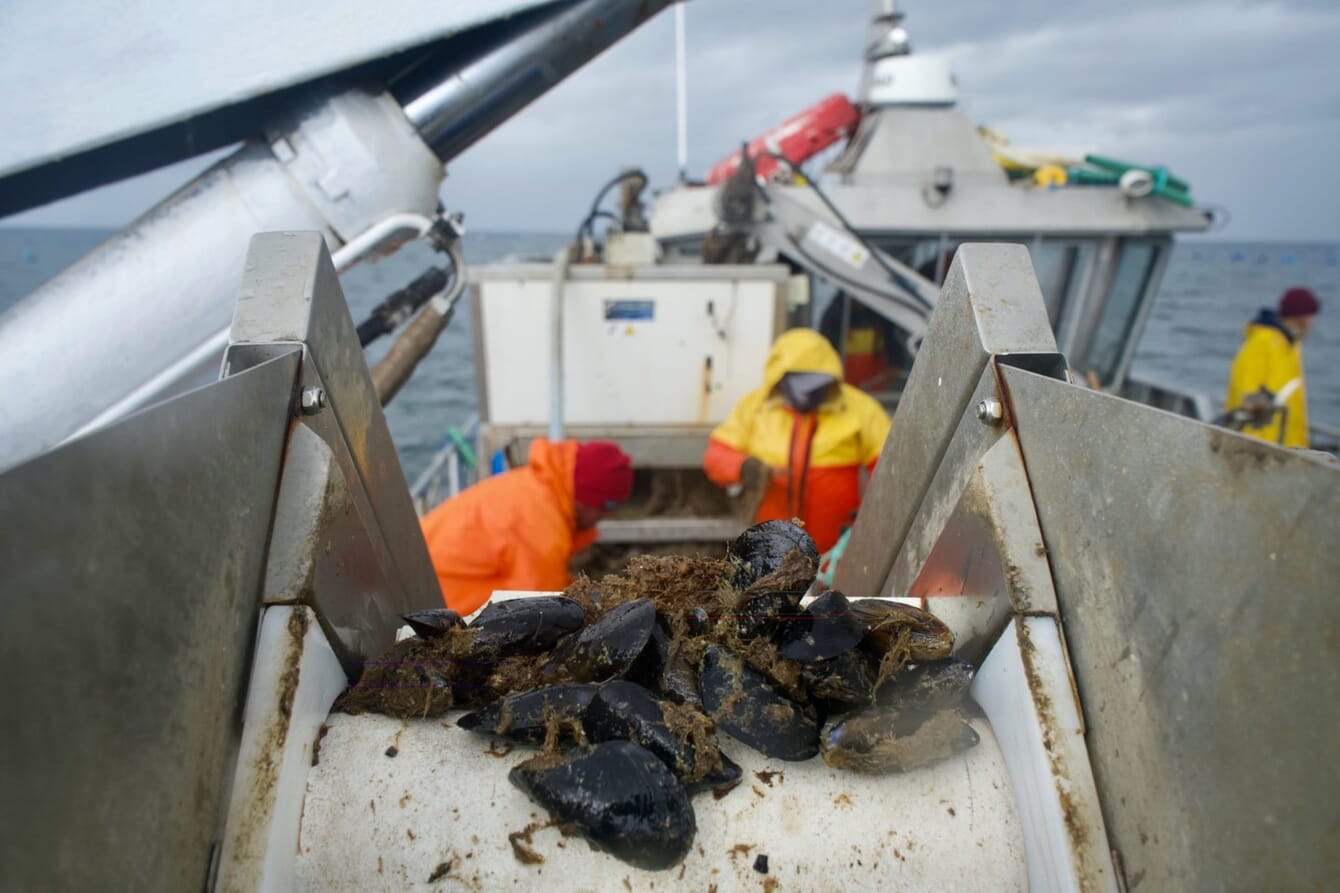 Other bivalves
Most clams and geoducks come from the biosphere reserve of the upper Gulf of California and are harvested by hand in shallow bays on regulated concessions. Because of their abundance, cultivation efforts have been limited. Scallops, on the other hand, have become less abundant in Baja's waters, which has pushed cultivation efforts. However, there are still many uncertainties connected to the farming process making it too much of a high risk crop for many farmers, even if high market prices make it an attractive species to grow.
Lastly, with a farm gate price of $30 per kg, abalone is the highest priced cultivated shellfish from Baja, and these are produced in land-based facilities. Grown in 10,000-litre tanks with seawater and constant aeration, they reach a marketable size of 80 to 100 g in three years and can be entirely fed on wild harvested kelp, which is abundant along the shoreline near the farm. In some cases this is combined with formulated feed, which includes kelp, made by an Ensenada-based company in order to raise the protein content.
In 2020 around the 20.5 tonnes of abalone were produced only by a handful of farms. Abulones Cultivados in the small coastal village Erendíra, south of Ensenada, has been a pioneer of the region's abalone production since 1991.