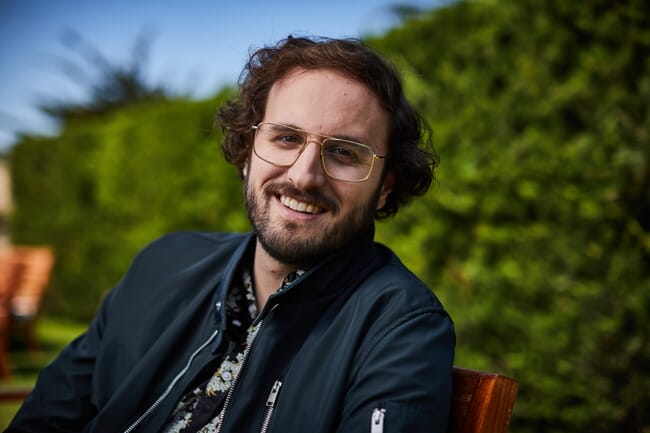 What inspired you to create Finless Foods?
Our generation spends so much of our focus on energy but not enough on agriculture. From a very young age, I understood that agriculture is undervalued and overlooked. This led me to obtain a degree in biochemistry and molecular biology and from there I recognised that animal agriculture has an outsized negative effect on the environment. Naturally the question followed - what can we do to change that?
I quickly realised convincing people to stop eating meat may not be the most efficient approach, since vegan and vegetarianism has not taken off in a way that people would have hoped. In 2015, I came across an article on how the horseshoe crab populations are dwindling, as humans extract their blue blood for biomedical use worldwide. What really caught my attention is the innovation that followed: scientists created a synthetic alternative to horseshoe crab blood cells called recombinant Factor C (rFC). This same idea can apply towards the meat industry.
I wanted to create a product that allows people to continue eating the food they love, but shift their habits away from something that is harmful to the environment and towards something that is better.
What was the market like when you first launched Finless Foods?
There were not a lot of people in the cellular agriculture research space when we first started. We did our initial scout and only found one PhD student at the time working on similar ideas. To figure out how we can create meat using cell culture, I turned to the pharmaceutical industry. Pharma giants already had equipment to produce large-scale animal cell products.
I figured that if we applied their technology and cost structure, we could make meat at a cost of $10/pound. Compared to chicken which sold for less than $1/pound, $10/pound was astronomical. The vegan lesson taught us that consumers are not willing to compromise, thus we needed to create something that was ethical and sustainable but could also compete on market metrics.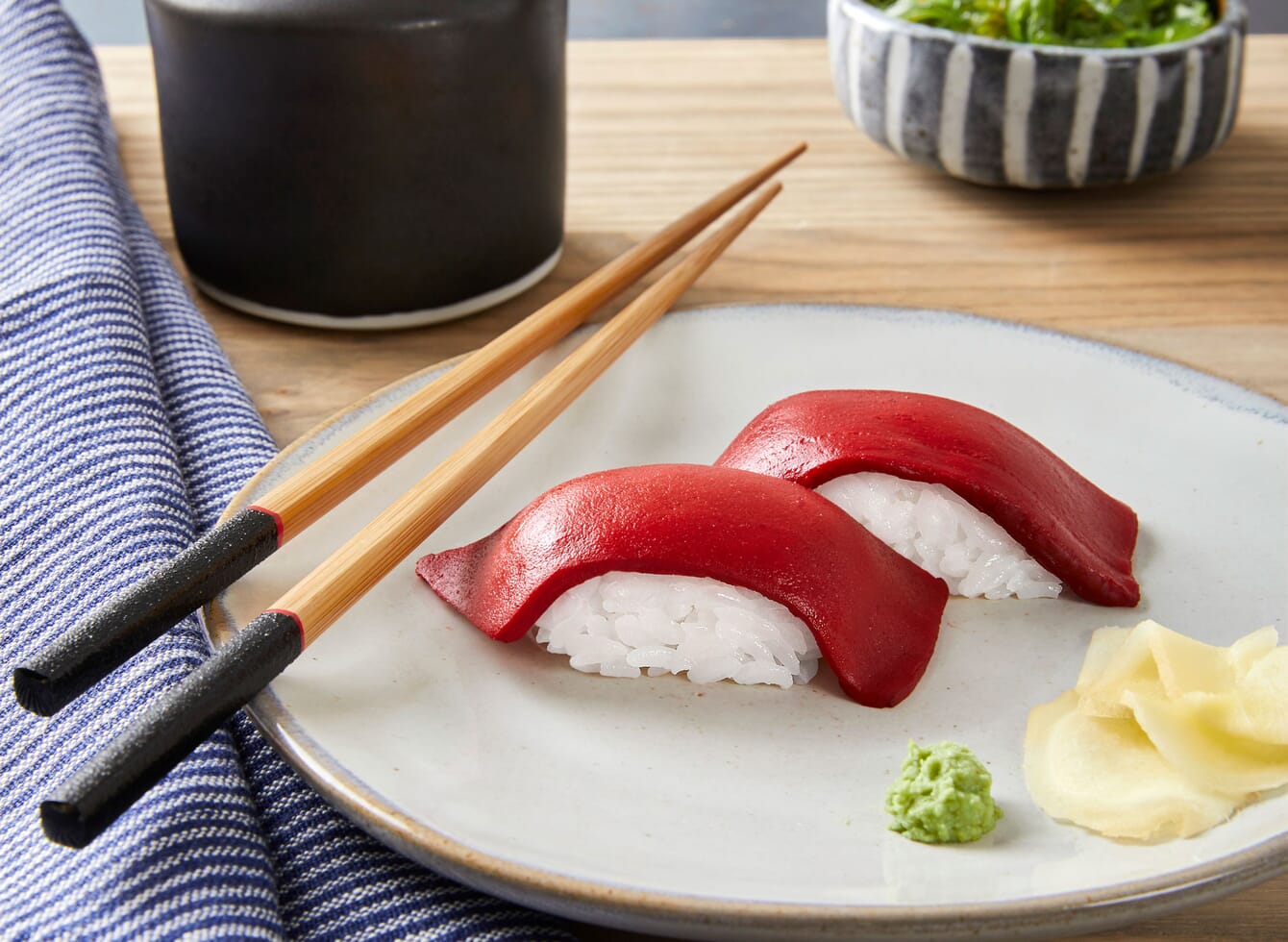 Why tuna?
Seafood companies have dumped hundreds of millions of dollars into farming tuna, so the idea to create more tuna through cell cultivation than existing tuna supplies in the ocean seemed logical. I joined a doctoral programme to explore this and was almost immediately approached by VCs to take this idea to market. That was almost seven years ago.
What led to an explosion of agri-biotech startups now compared to when you founded Finless?
When I first launched Finless Foods, it was rare for VCs to invest in biotech companies, a field dominated by large pharmaceuticals. Indigo Venture Capital Partners changed that. In the past 10 years, innovations exploded in biotech, along came cheap lab and genomic sequencing, enabling startups to design and rapidly test new products.

What are your products and what makes them unique?
We aim to produce cell-cultured bluefin tuna at wholesale prices without placing additional pressure on the ocean. Our prototype contains 51 percent cell culture and 49 percent plants, but the goal is for us to produce 100 percent cell-cultured tuna.
We take a small sample from a real fish, the size of a US quarter dollar, and put it through a complex series of filters to extract the cells that we are looking for. Then we allow these cells to multiply and grow into muscle, fat and connective tissue. We structure these cells in a way to imitate the look and feel of real tuna.
Texture is the new frontier and by far the hardest part to imitate. There were a limited number of materials to scale up for texture and we had to get very creative.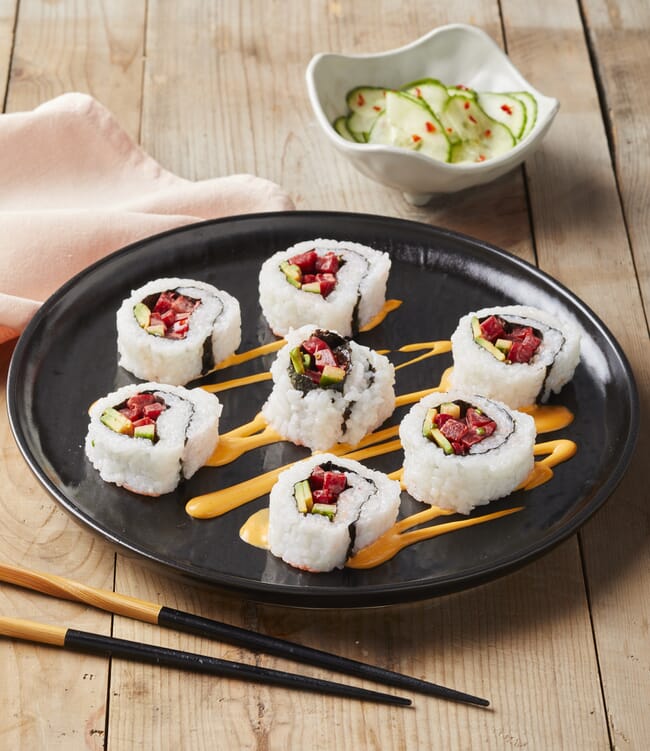 Who are your main customers and what are your upcoming launch plans?
Cell culture will be our key focus. We are now pending FDA regulatory approval and hope to receive approval in 2024. In the meantime, our team is preparing and making sure that the production is ready to go to market once the approval comes through. In parallel, we are aiming to submit our application for regulatory approval to Singapore by the end of this year.
We are working with distributors for our initial launch of our cell-cultured bluefin tuna product and we aim to sell primarily to restaurants and restaurant groups.
What surprised you the most during your market research?
Over 90 percent of American seafood is imported. Even for fish captured in the US, they are generally sent to Asian countries for further processing before returning to the States. As a chef in the US, your options are limited. You either can buy already processed fish that has travelled hundreds or thousands of miles, or you have to process tuna yourself, which gets messy and difficult.
What are your key achievements in recent years?
I am very excited with what our team has established, We are creating the world's only tuna cell lines and can successfully turn these cells into muscles. We are also the first people to sequence bluefin tuna genome. It's exciting to know that this is tangible and to see this scale further.
*Finless Foods is part of Hatch's investment portfolio, but The Fish Site retains editorial independence.