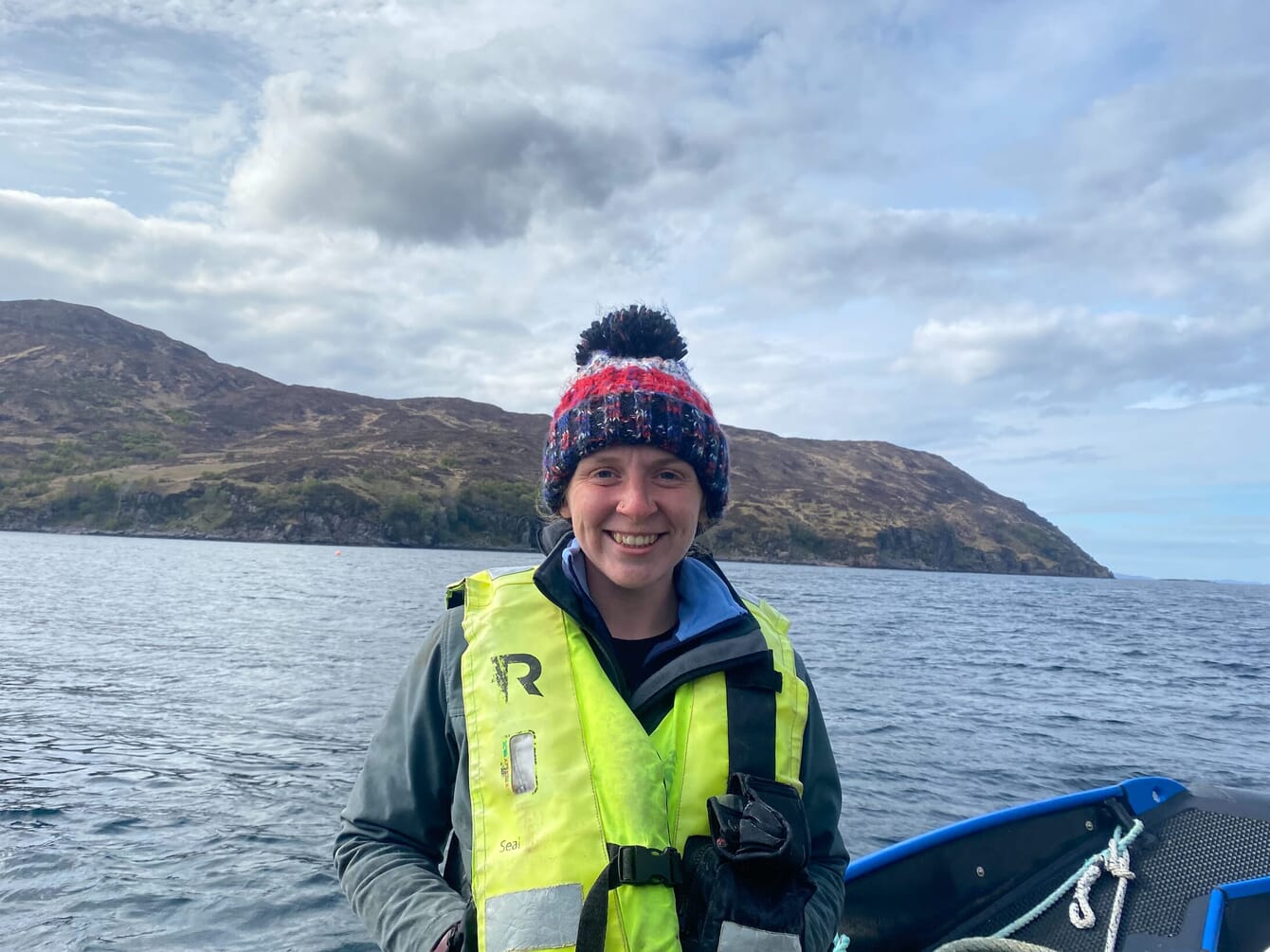 Can you briefly describe your aquaculture experience to date?
I joined Mowi in 2019 starting as a farm technician in Cheesebay, North Uist. I loved my year there and was surrounded by extremely knowledgeable people. I was looking for a new challenge, so the area manager at the time then sent me up to Loch Erisort, on the Isle of Lewis. It was a tough but rewarding year up there before I then took the job as assistant manager in Scalpay, an island in the Inner Hebrides lying off the northeast coast of the island of Skye. Within a year I was promoted to farm manager. I've found moving around farms has helped me learn quite quickly on the job.
What inspired you to join the sector?
I found the aquaculture industry very interesting, due to the vast number of jobs involved in it. When I started, I didn't really know what to expect and gave myself some time to find my feet. I went through phases of wanting to pursue boats and get a skipper's job, but when I took the assistant manager role I quickly realised it was the route I wanted to go down.
What are your main responsibilities in your current role?
My main responsibility is ensuring the farm is run as smoothly as possible every day, I need to be extremely organised, thinking five steps ahead all the time. I need to be aware of everything happening on site: including feeding, lice counts, site maintenance, issues with boats/equipment etc. I manage a team of five – four farm techs and an assistant manager. Work boats on site are coordinated daily too.
It feels hard to summarise my role, as no two days are ever the same, which is why I enjoy it so much.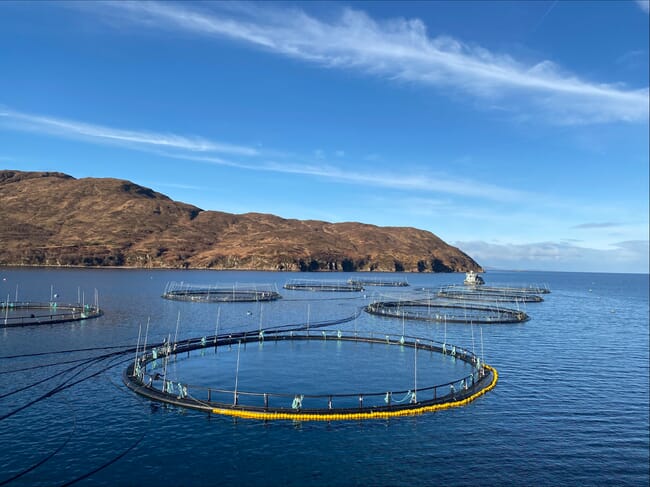 Can you tell me a bit about Scalpay and what makes it a particularly interesting site?
Scalpay is currently running 120m circular pens with a biomass content of 2,500 tonnes. We hope to move up to 160m pens in 2025.
The most interesting thing about Scalpay is how young our team is, with the average age on site being 20. It is really rewarding to have formed this squad over the last five months – some of whom have joined soon after leaving the local high school – and watching them improve every day. It brings a lot of job satisfaction. They really put the work in for me.
What are the main challenges you face from day-to-day?
The main challenge at Scalpay is the weather. We are very exposed to winds from the north and east, which can bring big swells rolling through the site. This means that I need to be very cautious of the decisions I make.
Are there any achievements that you're particularly proud of?
Becoming a farm manager within three years of joining the aquaculture industry feels like a great achievement for me and something I never expected to happen so soon. Also completing my SVQ level 2 – this may seem like a minor achievement for most people, but I left school at 15 and have always been more practical than academic, so it felt good to get my head down and finish it.
Are there any people who've been particularly helpful along the way?
I don't really know where to start with this question… David Gray the area manager at the time was extremely supportive and gave me the confidence to take the jump for the assistant manager role at Scalpay.
Iain Fraser (Faggie), my manager at Scalpay – I struggle to find the words for this one! He took me under his wing and mentored me. Without him I wouldn't have been ready for the jump to manager. He is still only a phone call away and helps me out when needed. He made sure to teach me lots of the paperwork side of things and let me get involved with audits and treatments. I often ask myself "what would Faggie do?"!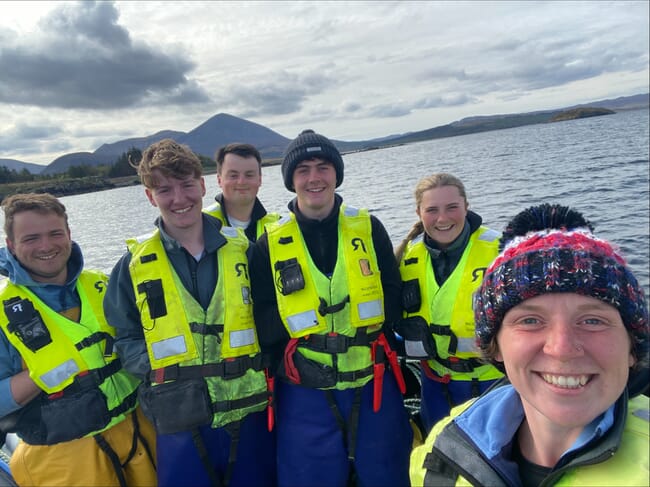 My partner John manages Caol Mor, around the corner from Scalpay, he's helped me lots in my progression over the years and gives me sound advice (most days!)
Don MacLeod, who's now our regional manager. It always amazes me just how much of a 'solutions' kind of guy he is. He was my area manager when I first started managing Scalpay and helped me really get my head around my new role.
There have been many more, but I won't drag it out. I have had a great experience on every farm I have worked on. There really is a family feel working in this industry.

What would you like to be doing in 10 years' time?
Whenever I climb a step on the ladder, I am always looking at what is next. It's been drilled into me from an early age not to settle or get too comfortable – we always need to be looking for the next challenge.
I would like to get another promotion within that time and to have our house built in North Uist.
If you could solve any problems to improve the Scottish aquaculture industry what would they be?
The rising water temperatures are a real concern. I look back at old site diaries and cannot believe the difference in the temperatures over the years.
Water quality is another issue I'd like to solve – last year we faced some serious issues with micro jellies, although luckily we weren't hit too badly. We do water quality training at least once per year and it is some of the most important training we do.