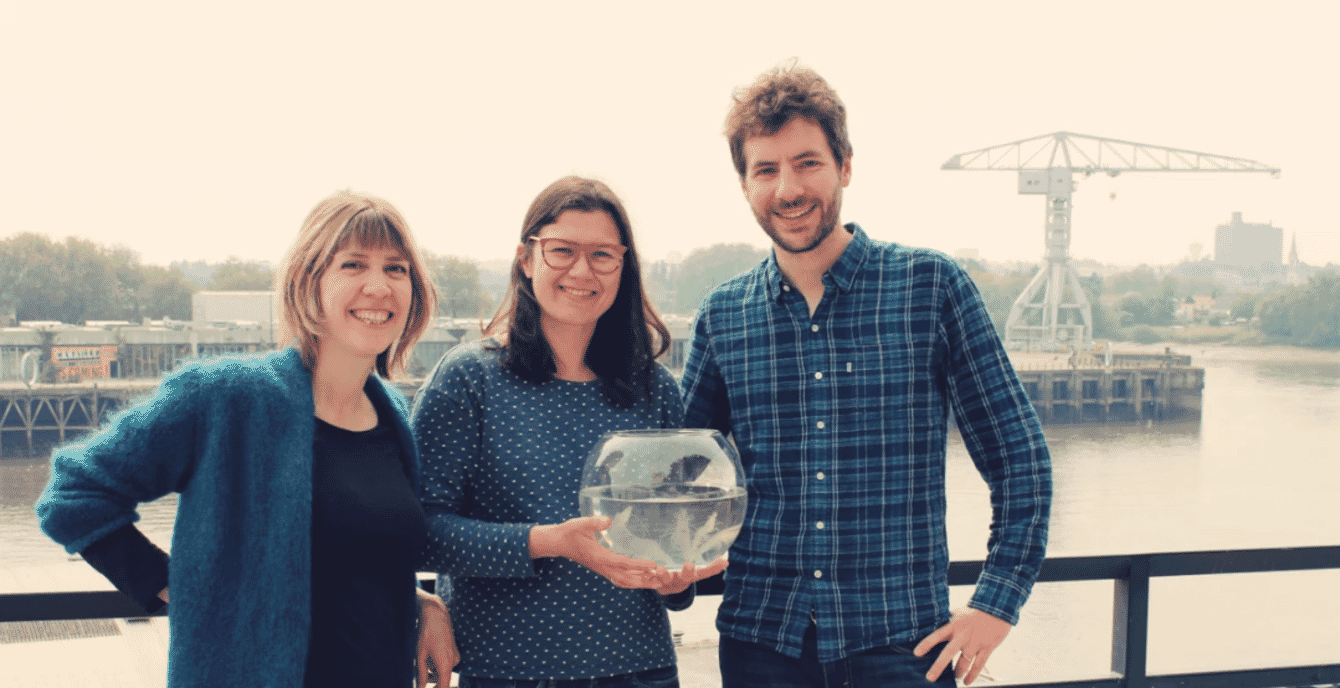 Lisaqua has been producing shrimp in an experimental facility since 2019 and recently raised €4.9 million to finalise the construction a 10-tonne capacity farm in Nantes. The startup announced this week that it has now won a contest to use the thermal energy generated from the Monthyon energy recovery unit (ERU) in the Greater Paris region.

Lisaqua will now work with the SMITOM authority and Veolia to undertake a feasibility study prior to establishing France's largest shrimp farm project at the Monthyon site.
Inspired by what it refers to as a "permaquaculture" approach Lisaqua has developed a low environmental impact aquaculture production system in land-based farms close to consumption areas.
The company aims to produce the first fresh, local shrimp in France with a "triple zero" guarantee: zero antibiotics, zero kilometres travelled and zero polluting discharge.
The company aims to limit its environmental impact by saving 99 percent of water in the RAS facility and by treating and recovering shrimp effluents by breeding marine invertebrates for animal feed. Lisaqua will rely on the recovery of waste heat from Veolia's ERU to maintain the water at the right temperature without the use of fossil fuels.
The construction of the Monthyon shrimp farm is scheduled to begin in 2024.
"Our vision is to produce more efficiently, with fewer resources. The convictions that we hold at Lisaqua as well as the current context, encourage us to favour reliable and local sources of heat. Moreover, we are delighted to build this first farm project based on an industrial ecology model, in partnership with the very dynamic teams of the SMITOM and Veolia, who will be able to bring us their expertise and experience," said Gabriel Boneu, Lisaqua's co-founder, in a press release.
"We are very pleased to welcome Lisaqua to our Monthyon site," said Jean-François Léger, president of SMITOM du Nord Seine-et-Marne.
"The project as presented has convinced us, as much by the passion and ambition of its designers as by the seriousness of their approach. We hope that it will be carried through to completion, in the interests of all the parties involved, but also in the interests of the region and with regards to its environmental and social impact," he added.
Pascal Tissot, regional director for waste recycling and recovery at Veolia Ile-de-France, added: "We are advising and supporting the SMITOM authority throughout the process of recovering the energy produced on the Monthyon site. As a company committed to ecological transformation, in particular by supporting territories in their environmental transition and the reuse of resources, we are committed to actively participating in the implementation of this unique project in France, by offering the winners with Veolia's expertise in order to guarantee its success."