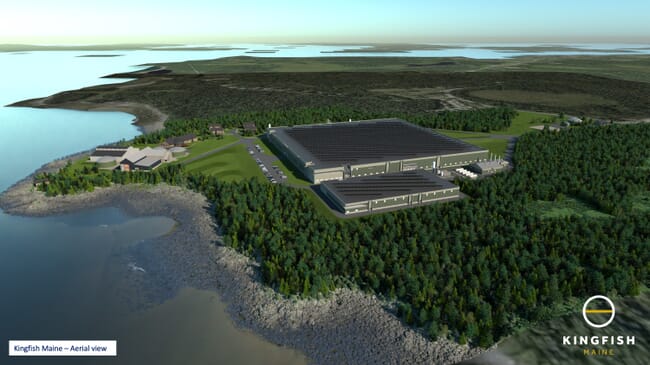 The federal approval for the Jonesport facility follows the approval of other key permits from Maine's Department of Environmental Protection (MDEP) and critical water-side permits in 2021. According to a release from Dow Jones Newswires, Kingfish Maine is in the last phases of design and the contractor bidding selection is underway. The facility has a projected capacity of 8,500 tonnes.
Once the facility is constructed in Jonesport, it will serve as Kingfish's first production facility in the US as the company looks to replicate its successful operation in Europe and establish significant local sustainable seafood production for US retailers and food service.
On the European side of the business, Kingfish reported that its Netherlands facility is expanding and will reach a capacity of 3,500 tonnes in the second half of 2022. Last month, 2,000 fingerlings were transported from The Netherlands to Kingfish's new hatchery facility site in Franklin, Maine, US. The company plans to use the same RAS technology and operational standards that it developed in the Netherlands and deploy it in the US. It hopes to become the largest producer of yellowtail kingfish in the US once the Jonesport facility is operational.