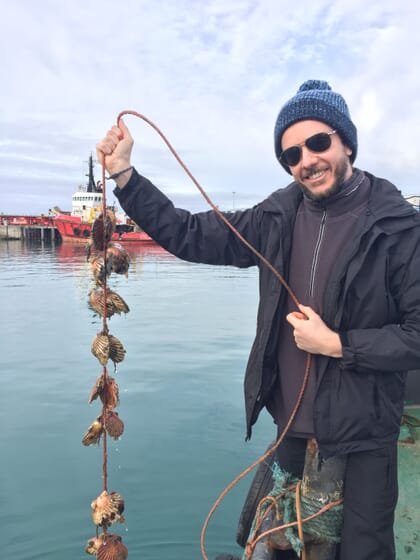 The project has secured funding from the Marine Management Organisation (MMO), following a successful funding bid from the Dorset Coast Forum (DCF). It will start next month, with a nationwide study on the potential positive economic impacts of an establishing such a hub in Dorset and how it will help to meet the ambition set out in the English Aquaculture Strategy of increasing production 10-fold over the next 20 years.
The work, supported by Dorset Local Enterprise Partnership (LEP) and Dorset Council, will be led by Martin Sutcliffe, aquaculture and fisheries development officer at DCF and will include input from Hatch Innovation Services. Both Dorset LEP and Dorset Council see the emerging sector as key to being able to provide rural and coastal jobs across the county.
"The development of a hub to drive innovation and sustainability has been identified in the English Aquaculture Strategy and the Dorset Mariculture Strategy," said Sutcliffe. "The English aquaculture sector will be very different from that of Scotland and it's more likely that seaweed and shellfish will be farmed near shore, perhaps with the addition of high value fish farmed in tanks on shore. So, it makes a lot of sense to have a hub that focuses on the needs of businesses here" he added.
The five-month project will gather economic data from across England and deliver a business model and plan that will allow the hub to continue to operate for the coming years.
Cecilia Bufton, Dorset LEP chair said, "Dorset LEP is delighted to support the ambition for the county to be the centre of the English sustainable aquaculture industry and this project will lay the foundations of that ambition. Food security is a national priority and Dorset is the perfect place for the aquaculture sector to flourish; I am eager to see the outputs from this study."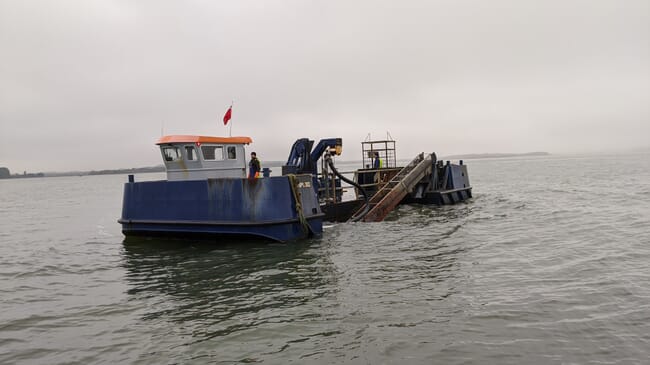 Poole Harbour is already home to a thriving oyster growing industry and it's hoped that this study can give a route to a hub that will provide jobs and drive innovation in Dorset and across the English industry.
Thorough consultation will be taking place throughout the five months. "We know that the English aquaculture sector buys into an Innovation Hub, but we want to make sure that what comes out of this project not only meets their needs, but also minimises any conflict with other marine users and land owners across England," said Sutcliffe. "We'll be using the DCF network and our links to national bodies such as Seafish, Cefas and the South West Aquaculture Network, to make sure we reach as many people as possible to feed into this process".
Dr Claude Kaplan, director at Hatch Innovation Services, said: "Hatch are really excited and proud to be working with Martin and his team to further develop and refine the concept of an English Aquaculture Innovation Hub. Hatch has much hands-on experience in establishing and working with aquaculture innovation centres across the globe – including in Norway, Singapore, Ireland, Canada and US. We very much look forward to bringing this expertise to develop an English Aquaculture Innovation Hub which delivers to both the national English Aquaculture Strategy and the local Dorset Mariculture Strategy while supporting businesses, locally, nationally and internationally."