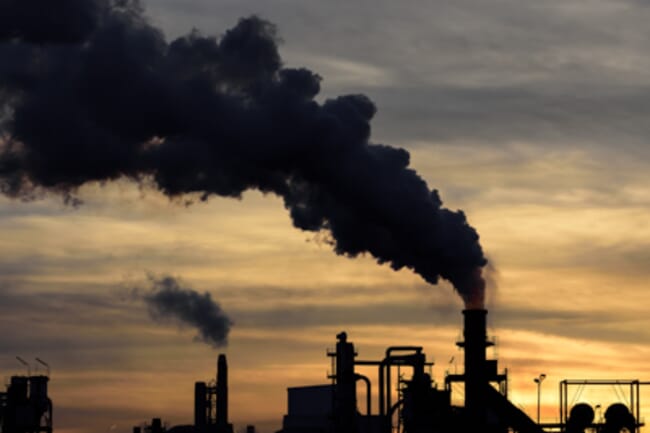 A new partnership between the University of California Santa Cruz's ecological aquaculture research team and Global Algae Innovations, an algae specialist, will investigate the viability of Spirulina grown using carbon dioxide captured from power plant emissions to act as a feed ingredient for farmed rainbow trout.
The project has been funded by a $2 million grant from the US Department of Energy as part of a federal funding push which aims to advance technologies that reduce greenhouse gas emissions by using algae as a carbon sink.
Like terrestrial plants, marine microalgae such as Spirulina absorb carbon dioxide and convert it into biomass, and it is this rather remarkable trait which the research partnership aims to exploit. Global Algae Innovations will use carbon dioxide captured from flue gas - the exhaust from combustion power plants - to grow and process Spirulina, whilst maximising energy and cost efficiency.
This will be followed by comprehensive testing on the end product to give insight into its biochemical attributes, encompassing nutrients, anti-nutrients, minerals, and the presence of trace or heavy metals.
The microalgae product will then be incorporated into an experimental alternative aquafeed for rainbow trout, and will be tested for traits such as digestibility and nutrient uptake, compared to conventionally grown Spirulina.
"We have the technology to grow algae inexpensively, and there's a lot we can do to change and optimise the biomass, but to do that, we also needed to bring in UC Santa Cruz's aquaculture experience," said Dave Hazlebeck, founder and chief executive officer of Global Algae Innovations, in an announcement from UC Santa Cruz.
Through the project, Hazleback hopes that flue gas can be shown to be a safe, effective, and efficient source of carbon dioxide for the growth of algae.
"I believe that aquaculture, when done correctly, can provide more environmental benefits than harm," said Pallab Sarker, assistant Professor of environmental studies, and a contributor to the project.
"By working together interdisciplinarily and with industry partners on projects like this, we can offer critical improvements to this rapidly expanding industry, so that commercial fish farms can benefit in the near future," he added.