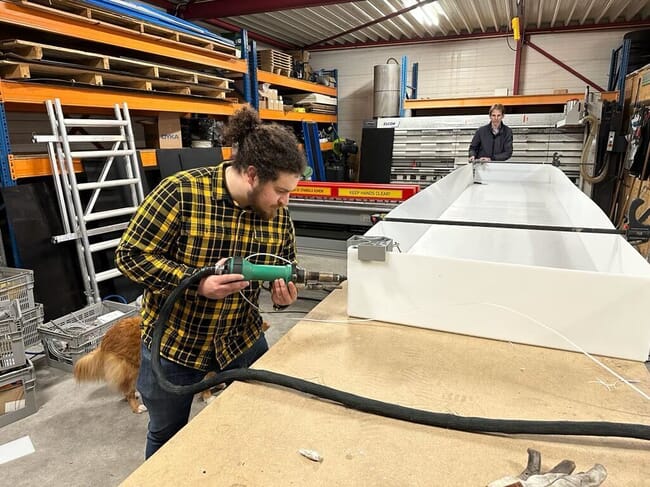 Clean Valley CIC is calling for a pre-seed investment round of $1.5 million (€1.4 million) and looking for ocean impact investors to help develop the start-up at this early stage. Founded in 2019, the company aims to bring to market a novel solution to land based fish farm wastewater, empowering green premiums using data analysis, algal communities, and using shipping containers to house artificial ecosystems for modular, autonomous, and scalable green premiums for land-based aquaculture producers.
The main project in development by Clean Valley CIC, 'Poseidon's Biofilter', is a nature-based solution for the treatment of land-based aquaculture wastewater. Using their biofilter, Clean Valley seeks to facilitate the remediation of nutrient-rich aquaculture effluent through the growth of algae and shellfish, such as oysters, enabling the recirculation of treated wastewater whilst also adding value to the treatment process through the production of aquaculture by-products.
With the aquatech start-up already having secured multiple contracts and patents, they are calling for pre-seed funding in order to scale-up their operations, expand their market across Europe and the USA, continue product research and development, and bring in training programs and new team members with the aim of creating distribution agreements with small to medium size aquaculture equipment suppliers.
The pre-seed funding round is set to close 15 February 2024.