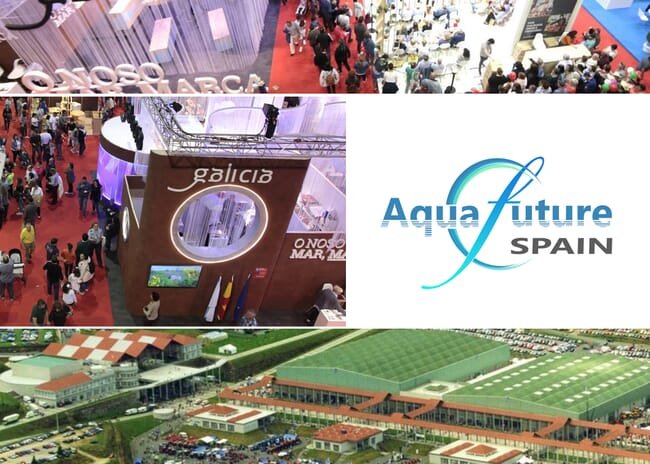 The expanded event already has 90 percent of its space reserved by 145 companies, with a third of these coming from 25 different countries.
It is also set to include technical conferences on cutting-edge topics in terms of market challenges and innovations, with a simultaneous English/Spanish translation, which will also be live-streamed.
Seafood cookery demonstrations are also due be expanded, giving exhibitors and visitors the chance to sample a range of aquaculture products – from clams and mussels to trout, turbot and seaweed.
In addition, an official dinner-cocktail will be held at the Exe Peregrino Hotel in Santiago de Compostela for exhibitors, institutional representatives and personalities.
AquaFuture Spain has all the information for this edition on its website, www.aquafuturespain.com, where professionals interested in visiting the event can now download their accreditation. The schedule of the event will be from 10:00 a.m. to 6:00 p.m. during its three days.