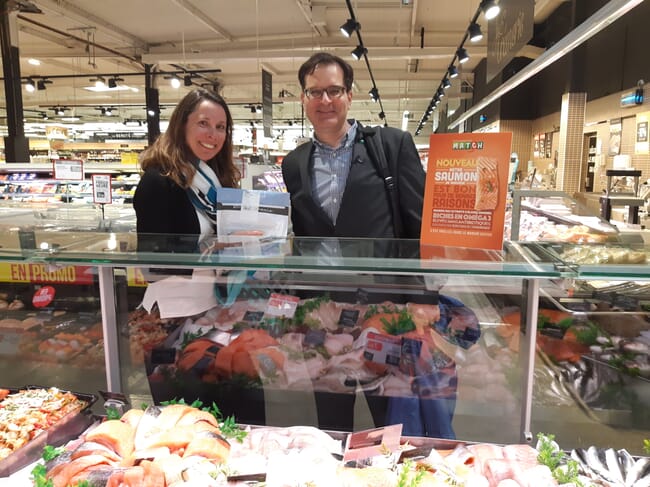 Supermarché Match sources the salmon from Norwegian salmon farmer Lingalaks. Since October 2018, Lingalaks has been feeding a sustainable salmon diet developed and manufactured by feed producer Skretting which includes omega-3 EPA & DHA algal oil from Veramaris as an alternative to fish oil from wild-caught fish.
"At Supermarché Match, we are committed to ensuring that everyone has access to fresh and healthy food. The salmon we are now able to offer to our customers is rich in omega-3 EPA & DHA from natural marine algae. This is our contribution to conserving marine resources," says Nicolas Baroux, head of procurement at Supermarché Match.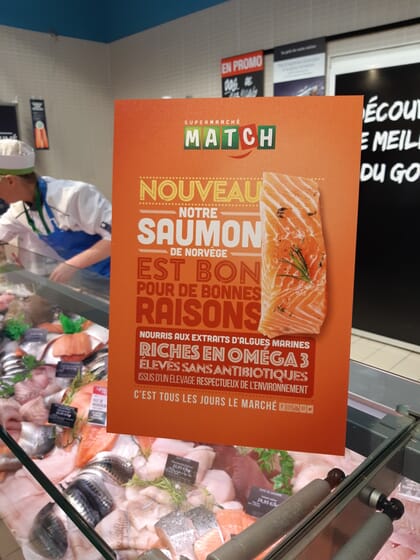 Feeding salmon with natural marine algal oil resonates strongly with increasing consumer demands for nutritious and sustainably farmed seafood. In France, 93 percent of salmon consumers say that omega-3 content is important when purchasing salmon (Veramaris Market Data 2016/2018). As a result, omega-3 content is among the top five reasons for consuming salmon.
"Omega-3's are among the most important nutrients that people need for a healthy life. Omega-3 EPA & DHA are at the very core of the salmon brand promise, making salmon a food choice consumers can count on when it comes to health benefits. This is our contribution to differentiate salmon and support retailers in increasing their fair share index of the salmon category," Veramaris CEO Karim Kurmaly says.
Veramaris orchestrated a stakeholder dialogue with players along the value chain over the past few years, from feed producers, farmers to retailers and NGOs. Feed producer Skretting has, in turn, intensified its engagement along the value chain to accelerate adoption of the Veramaris omega-3 solution.