Following the launch of Discover, a new transparency tool for the seafood sector that has been developed by BioMar, shoppers in Wholefoods are now able to find out such details about salmon grown by Kvarøy that have been fed on BioMar diets.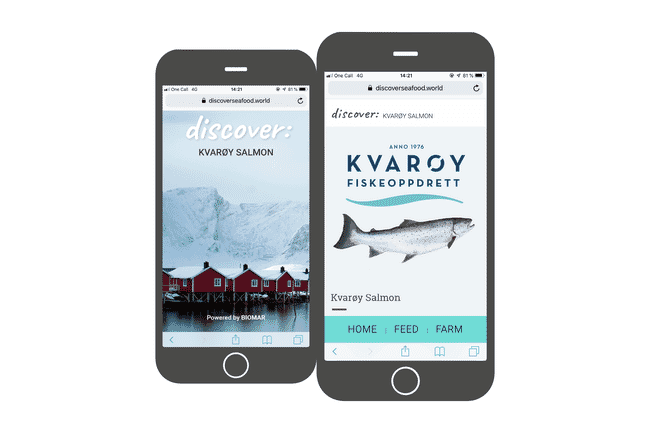 The announcement was made in BioMar's latest Sustainability Report, which was published yesterday and offers a number of insights into BioMar operations – not only with their sustainability KPIs but their finances and growth ambitions. This year's report also takes an in-depth look at emerging novel raw materials and the evolution of salmon feed.
"Sustainable development is a continuous process, and we are now moving into a new phase where we can see new technologies melt together the physical, digital and biological worlds. We call it Sustainability 4.0," says Carlos Diaz, CEO of BioMar Group, in the report.
Discover traces the sustainability practices of aquaculture from farm-gate right back to the environmental impact of all raw materials and is able to determine the environmental footprint of every feed recipe created by BioMar, including calculations of CO2 emissions, energy use and water use.
Its creation required multi-level value chain collaboration for the collection of accurate data from raw material suppliers to the farmer. Kvarøy have been the first farmers to bring Discover Kvarøy to high-end retailers. Seafood shoppers can now scan a QR code through their smartphone and have access to an array of information including sustainability impact, nutritional profile, seafood origins, certifications and feed ingredients.
"Sustainability is at the core of what we do and we want to continue to lead the acceptance and adoption of real change. We hope that providing transparency and traceability through Discover will help consumers in their decision-making process and give them some reassurance in their seafood selection. They will discover that not all seafood is made the same and they are able to make choices depending on what is most important to them, be it nutrition, the environmental impact or even the origin of raw materials," said Vidar Gundersen, sustainability director, BioMar Group.