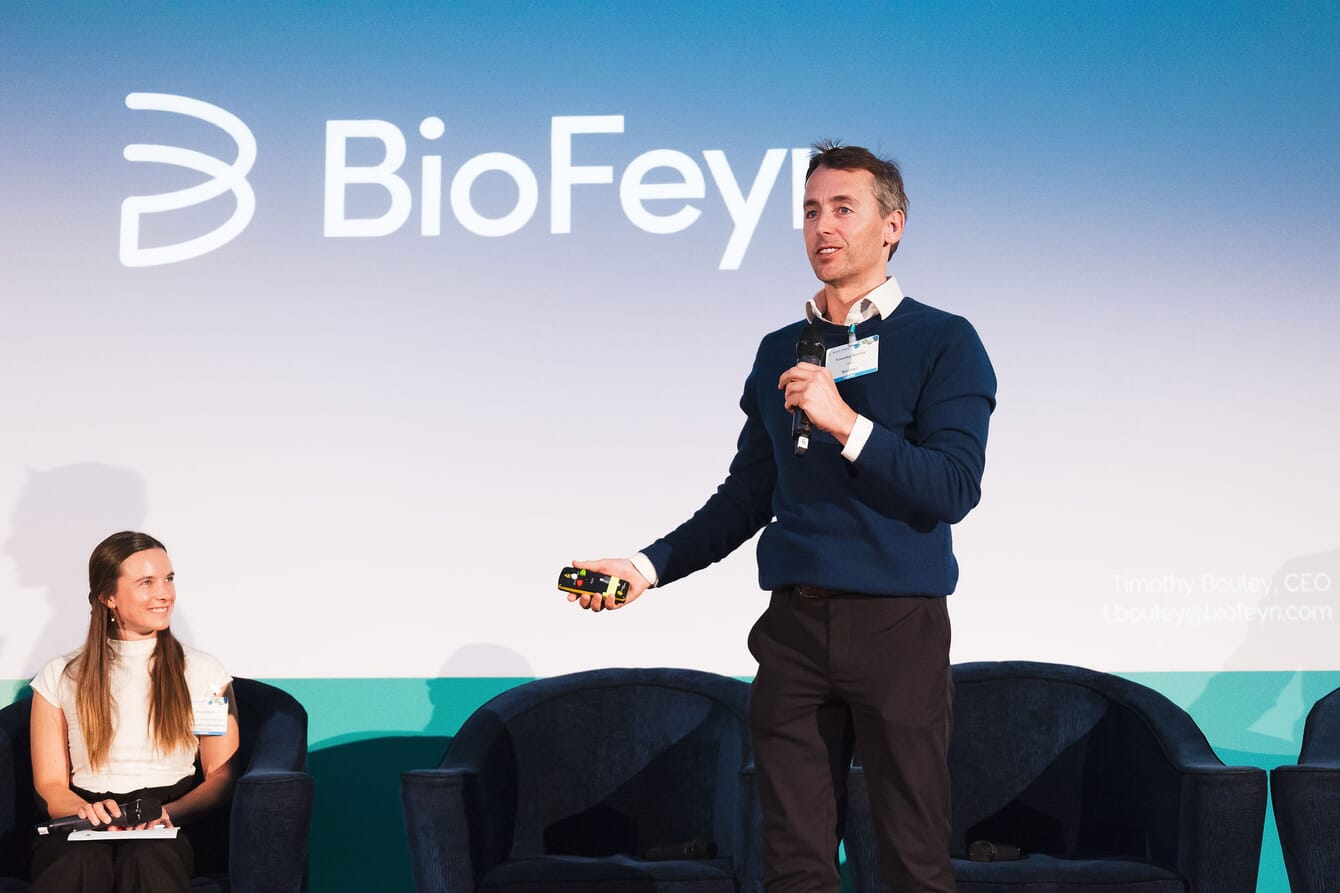 Bouley, who is the CEO of BioFeyn, explained to delegates at last week's Blue Food Innovation Summit how the startup is looking to dramatically enhance the shelf life, absorption and bioavailability of key salmon feed ingredients.
In his presentation Bouley noted 350 million salmon harvested from Norwegian farms in 2021, while the industry aims to produce at least four times as many by 2050. One of the biggest issues to address to achieve this sustainably, he observed, was through improving the efficiency and sustainability of the aquafeed sector – which accounts for more than 50 percent of salmon production costs and over 80 percent of the carbon emissions of salmon farming.
"The industry is facing a perfect storm of feed-related stressors that could cripple production in the years to come: firstly, demand for salmon is increasing; secondly natural resources [such as marine ingredients] are diminishing and becoming more tightly regulated; thirdly supply chains have tightened because of covid and war," he warned.
Bouley applauded the rise of alternative feed ingredients producers – in fields such as algae, insects and yeasts – but added that this was "not quite enough" to allow the aquafeed industry to keep up with growing demand.
"The industry needs a frame-shift advancement in feed technology that can be applied across innovation and ingredient type to make exponential advancement in efficiency and resource use. And this is precisely what we're providing at BioFeyn," he said.
"By translating technology that was originally developed for human medicine, we're able to increase the shelf life of ingredients, increase their absorption and bioavailability and reduce the draw on very important natural resources to improve fish health and sustainability," he added.
According to Bouley, they are developing a range of enhanced ingredients – developed using "advanced nanoscience techniques that have evolved in human medicine" – packaged in a biodegradable shell. These can then be added to conventional fish feed to "increase the potency, the efficiency and improve overall animal health".
"We're working with some of the most valuable (biologically and financially) ingredients in feed - e.g. omegas, astaxanthin, vitamins and minerals. These are all ingredients that serve a critical function in feed, but are often problematic for one reason or another – like poor shelf life, poor absorption, or deactivation when mixed with other high value additives," he explained to The Fish Site after the event.
Bouley pointed to promising studies on their efficacy when tested on the SalmoSim simulated salmon gut.
"The precise details are at the moment confidential, though can say that the study validated some of our hypotheses around bioavailability and ingredient combinations," Bouley explained.
"This brings us one step closer to commercialisation," he added.
They are now looking towards trialling their enhanced ingredients on live fish.
"Trials start this fall. We have various formulations that have been developed, but we need to get them scaled up Moving from the lab to industry is always something that's a big challenge for startups. Even the relatively small amounts that we need for testing require a pretty big jump in scale," he explained.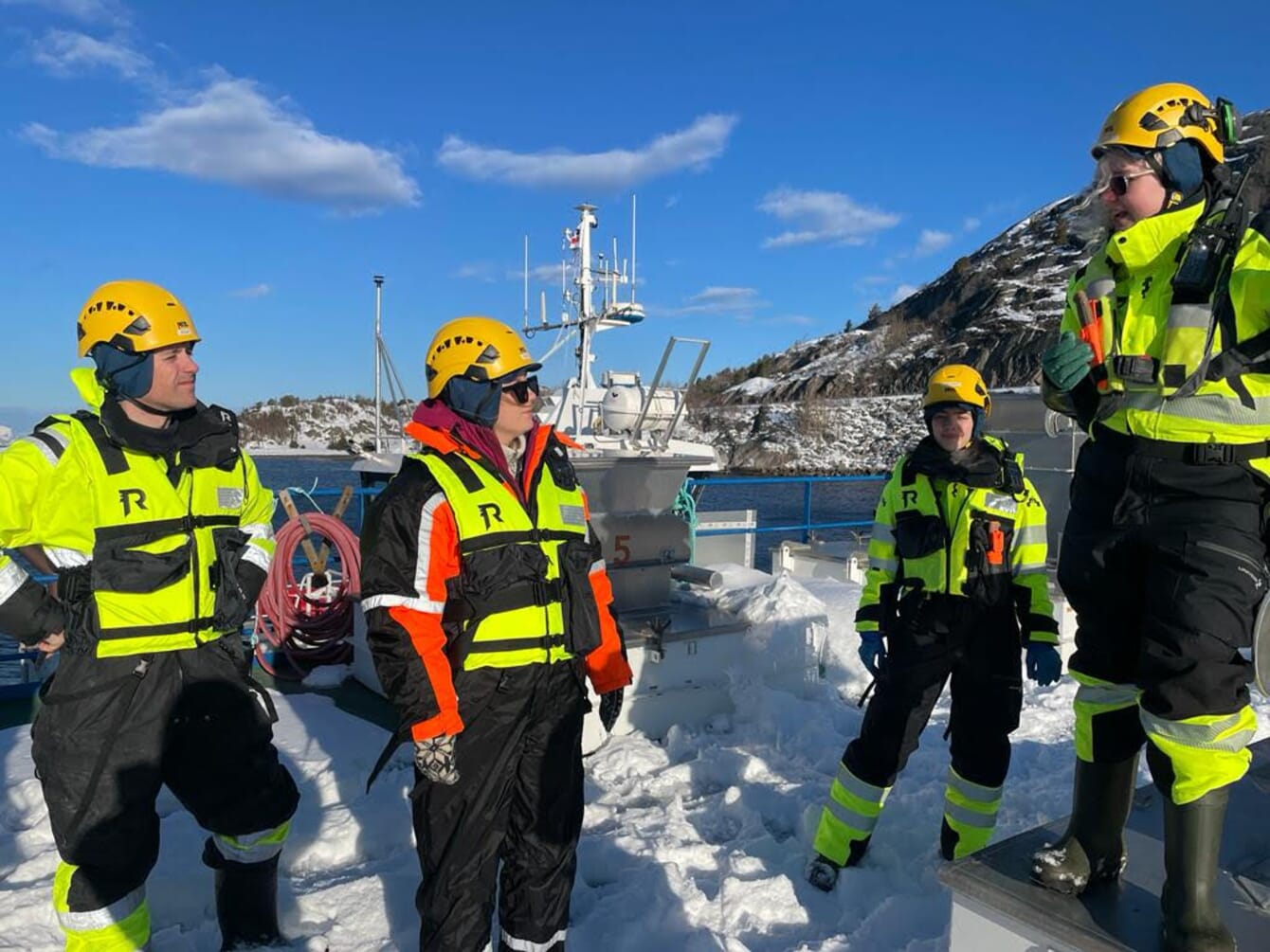 The startup has raised $2 million to date – from investors including Nova Sea, one of Norway's largest salmon producers – and is currently looking to raise another $2 million in order to recruit new researchers and "the best business minds".
In order to attract further investment they are planning a special event at a farm operated by Nova Sea, in northern Norway.
"In September we'll be hosting a multi-day workshop in the Arctic Circle on a leading salmon farm to expose investors to this opportunity in salmon and to engage with BioFeyn," he explained.
"Aino Olaisen, who is one of the primary shareholders of Nova Sea and chairperson of the board, is one of our most important investors through her entity, Olaisen Blue. She's really amazing, and has been instrumental in connecting us to others in the ecosystem.
"The event in September we are calling 'Salmon School' and is intended to educate some international investors about salmon farming. There is, I have found, significant prejudice against the industry – so this is an attempt demystify it some and demonstrate both its value and our role in the space. Besides that, we are working with the feed and sustainability team at Nova Sea to better understand their greatest challenges and identify where we can apply BioFeyn technology to help," he adds.
2022 NCE Seafood Innovation prize winner
BioFeyn has won this year's 100,000 NOK NCE Seafood Innovation prize, which is annually awarded, in conjunction with the North Atlantic Seafood Forum (NASF), to facilitate sustainable development and innovation in the seafood industry, and it also aims at stimulating entrepreneurship and recognize innovation in new companies.