The Fisheries and Aquaculture Clean Technology Adoption Program (FACTAP), was renewed this week by Minister of Fisheries, Bernadette Jordan, with an investment of $10 million to extend the programme for two more years. The funds are designed to support Canada's fisheries and aquaculture industries in adopting clean technologies, while improving environmental performance and competitiveness.
Previous aquaculture projects that have been financed through the programme have included converting diesel, gas and hydro components to solar energy technologies, and improvements to recirculating and semi-enclosed aquaculture systems. The extended programme will also provide funding to pilot test late-stage innovative technologies or process technologies in Canada's aquaculture sector.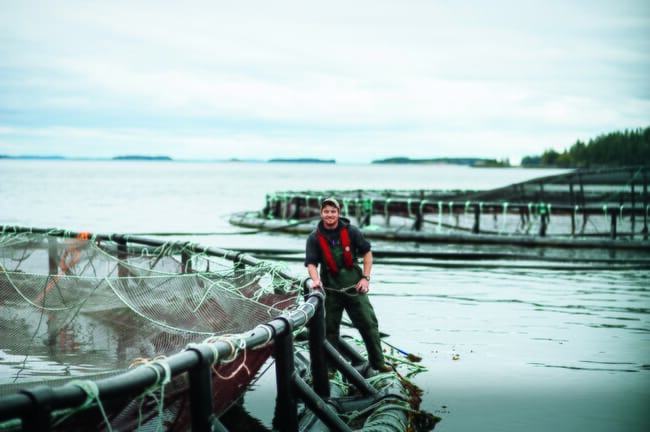 The initiative provides funding for up to 75 percent of eligible project costs, (up to a maximum of $1 million per year). All project proposals submitted for consideration must also include a minimum of 10 percent cash financial commitment by the applicant.

As of today, interested parties can apply for funding through the DFO website at Fisheries and Aquaculture Clean Technologies Program.
These investments are designed to ensure Canadian producers are well positioned to improve the sustainability and competitiveness of their operations. The adoption of clean technologies and solutions will also help them reduce environmental impacts, including reduced water consumption, decreased energy use and emissions, reduced demands for plastics and reduced waste, thereby contributing to healthy and productive oceans.
"Canada's seafood sector generates over $7 billion each year and employs thousands of Canadians from coast to coast to coast. Through initiatives like the Fisheries and Aquaculture Clean Technology Adoption Program, we're supporting small- and medium-sized businesses in the sector to implement clean technologies. Together, we're creating more jobs in our coastal and rural communities, and building a stronger, more sustainable Blue Economy in Canada," said Minister Jordan.