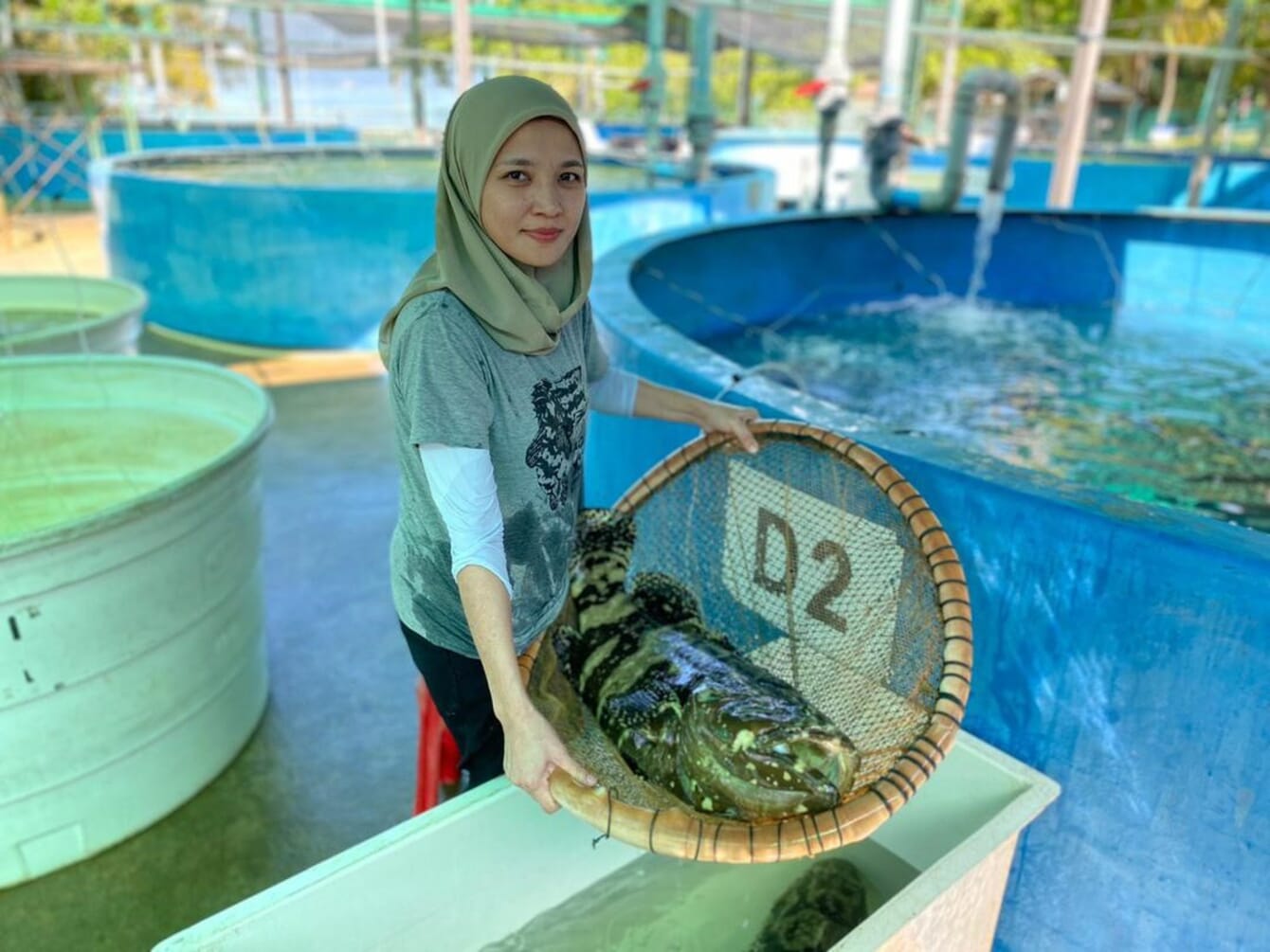 Can you briefly describe your aquaculture career?
I studied aquaculture at the University Malaysia Sabah (UMS) and at Kindai University in Japan, where I not only gained aquaculture knowledge but also very precious hands-on experiences. After graduating, I started as a research assistant at UMS and I am currently still working there as an associate professor. I manage the fish hatchery and I am the deputy director for research and innovation at the Borneo Marine Research Institute.

What drew you to aquaculture in the first place?
Aquaculture is not something that I planned to do for my undergraduate study. However, what eventually drew me to it is the role aquaculture in plays in producing sufficient food fish for human consumption and its significant contribution in reducing the pressure of overfishing.
What species have you been working with?

I have been working with both tropical and temperate fish species, particularly the commercially important aquaculture fish including grouper, snapper, sea bass, catfish, tilapia, goby and eel. We are also working with new aquaculture species like Napoleon wrasse. We are studying sex differentiation and maturation in captivity, and I am looking forward to producing this species soon.

What does a typical day in your current role consist of?
My typical day consist of giving lectures to students, supervising postgraduate students and delivering some administrative work related to research and innovation in my institute. Since the Covid-19 pandemic started, we have short virtual meetings with staff and students of the fish hatchery in the morning and evening where we normally discuss the overall condition of the hatchery, including water quality and fish health.
What's your favourite part of working in aquaculture?
Broodstock selection for fish breeding is one of my favourite things to do in aquaculture. Seeing broodstock in the hatchery that are ready to spawn always excites me because I know that a few days later we will have millions of tiny larvae. Besides this, I enjoy fish larval rearing which gives me the chance to observe their beautiful transformation. For example, I have seen how larval eyes develop and I have observed the heartbeat of various species of fish larvae. Amazing!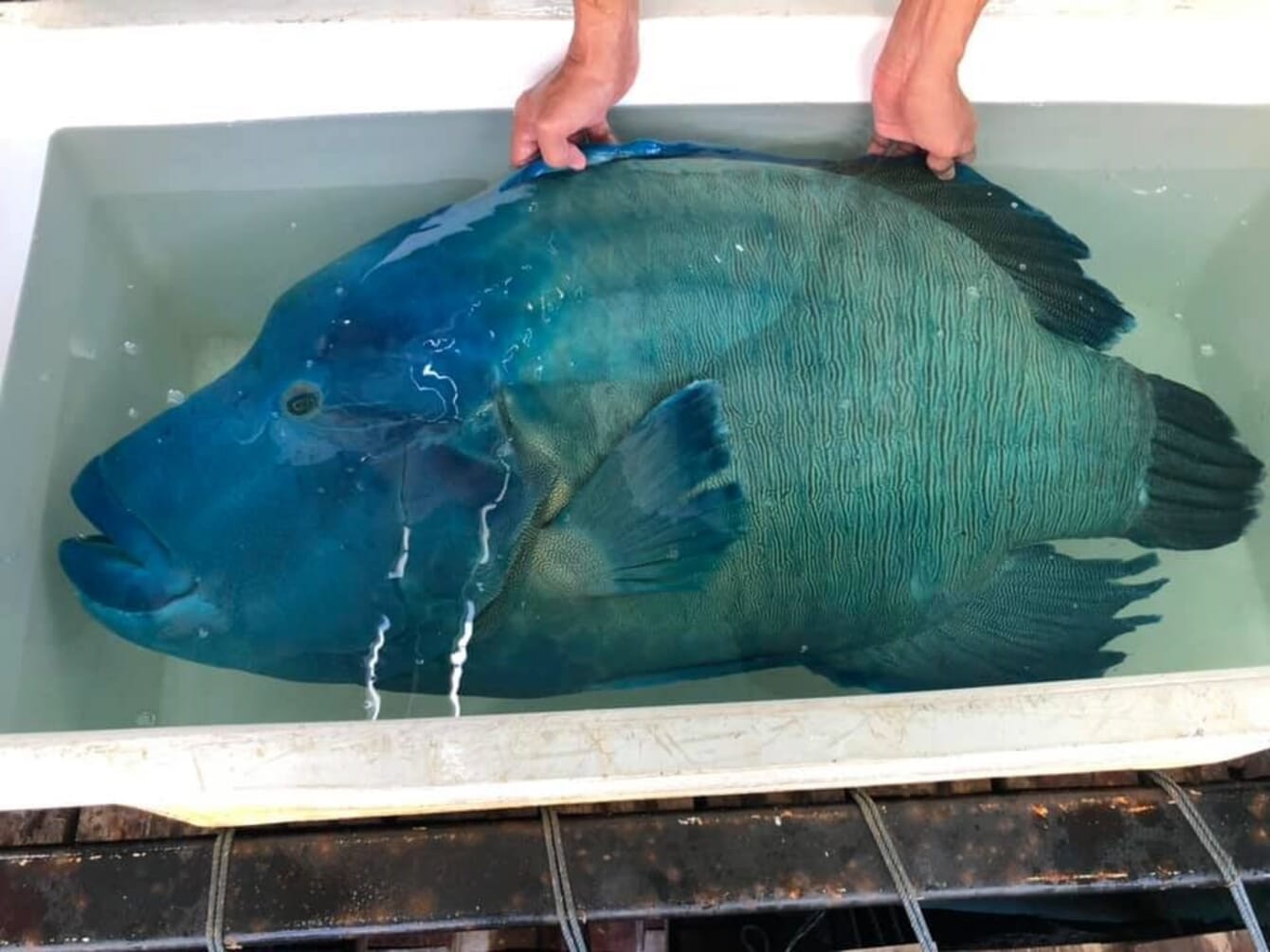 What work-related achievement are you most proud of?
I was the recipient of the Young Scientist Award in UMS back in 2016, thanks to good mentors and supporting colleagues. And in 2018, I was named Leadership Figure in the academic category at UMS.
What challenges have you encountered working in the sector?
The biggest challenge I have encountered so far is managing the hatchery during the pandemic, which was not easy due to the restricted movement. The number of staff working in the hatchery had to be reduced and it is hard to maintain the hatchery in the reduced working hours. However, we have established a good internal communication system that helps us be more productive.
Besides this, another challenge is dealing with mass mortality of fish in hatchery. It is so devastating and sometimes difficult to understand why fish die without showing any clinical signs. More research is needed to find the best rearing practices for the fish species we work with.
Have you encountered (or heard of) any gender-related challenges in the sector?
To be honest, I have not seen any issues with women working in aquaculture. I have seen many women working in backyard aquaculture and commercial facilities doing very well, especially in Asia. They even make it to high-level positions; I know some organisations that are headed by a woman. In fact, the number of students in university taking aquaculture courses in Malaysia is mostly dominated by girls, who intend to build a career in aquaculture.
Are there any individuals or organisations in aquaculture that you've found particularly inspirational?
Without a doubt, I have been particularly inspired by my mentor Prof Shigeharu Senoo l. He not only taught me the knowledge of aquaculture but also how to become a person of value by contributing to the development of others. I'm still learning and have a long way to go to become this person.
Second, the Aquaculture Research Institute of Kindai University is one the most inspirational organisations for me. It is not surprising to see that all eyes are on them, particularly in the aquaculture field, owing to their decades of unbelievable hard work, dedication and determination to produce farmed fish.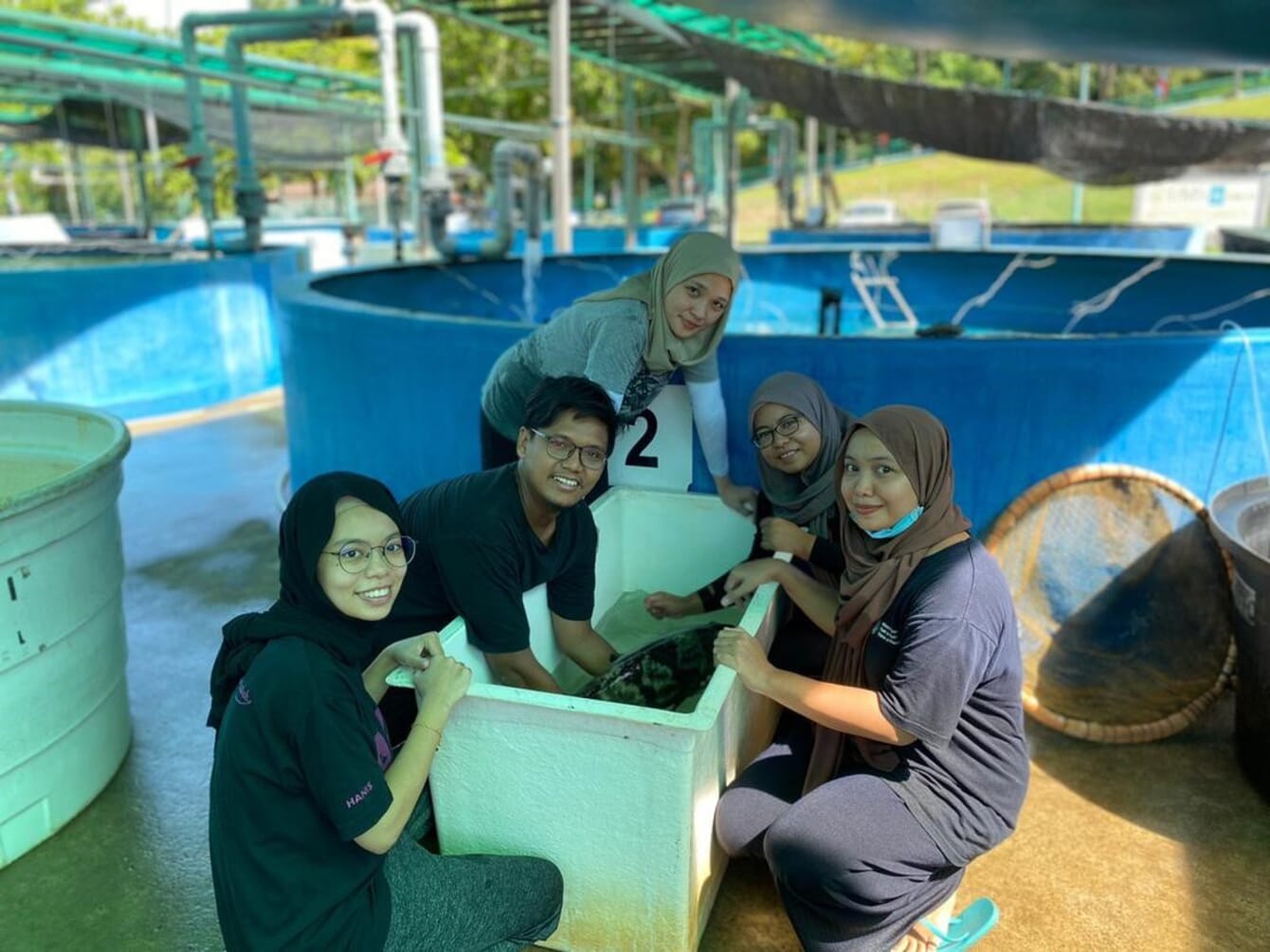 What advice would you give to women who are considering joining the aquaculture sector?
My best advice to women is to not be afraid to be involved in aquaculture – it offers so many different opportunities to women. It seems laborious but it is proven that women have long predominated in a wide range of aquaculture activities including production, marketing and processing. You can choose to work in many different fields in aquaculture, based on what suits your abilities, passion and time.
What's the most surprising experience you've had in aquaculture?
Encountering the irresponsible use of chemicals to treat fish that are meant for human consumption. However, improvements can be seen in aquaculture practices nowadays with the guidelines for the use of chemicals and measures to eliminate the use of harmful chemicals.
If you could solve one issue in aquaculture what would it be?
Fish parasites, because it is very difficult to eliminate them, especially when they are in their egg stage.
What would you like to be doing in 10 years' time?
I would like to publish a book about the fun facts of fish.
Which species that you've worked with do you think is the most promising for aquaculture?
Hybrid grouper. The growth performance is excellent, they are highly resistant to disease, and able to withstand a wide range of water quality. A perfect combination for aquaculture!