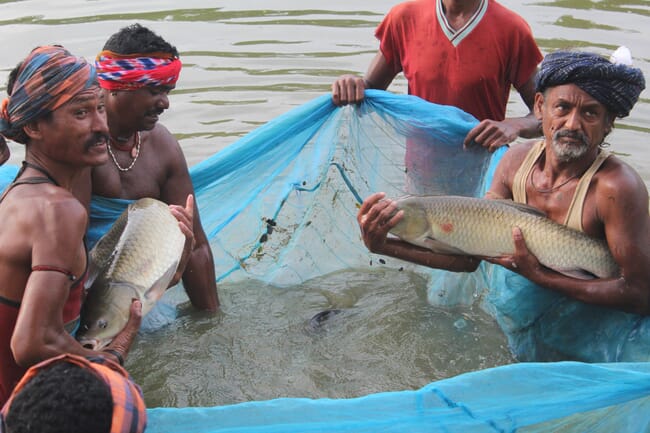 India has a diverse range of aquaculture practices due to its vast coastline, numerous rivers, lakes and reservoirs and vannamei shrimp, pangasius, tilapia, and Indian major carps – like catla, rohu, and mrigal – are among the most widely farmed species. However, the sector faces several challenges, including disease outbreaks, water pollution and market demand. Ensuring a steady supply of quality feed ingredients and addressing market demand and price fluctuations are also key concerns.
Insects are emerging as a viable source of sustainable alternative ingredients – primarily insect protein concentrate or insect meal and insect fat oil – across the globe. Multiple startups have emerged over the last decade to mass produce and process insects into animal feed ingredients. The growth of aquaculture and the increasing demand for feed, with stagnating supplies of conventional ingredients – like fish meal, fish oil, krill meal and krill oil – have created tailwinds for the insect industry.

India holds a huge potential to become a world leader in this activity, due to its tropical climate suitable for insect growth, and abundant availability of food waste and organic by-products useful as food for insects. Insects are the natural food for fish and birds. With enhanced palatability, superior digestibility, high protein content, excellent amino acid profiles and immunity-providing natural peptides, insect meal can increase the overall productivity of the compound feed when incorporated in the right quantities. Insect fat oil, depending on the species it is extracted from, can have 20-60 percent polyunsaturated fatty acids (PUFAs), which are valuable for aquaculture species.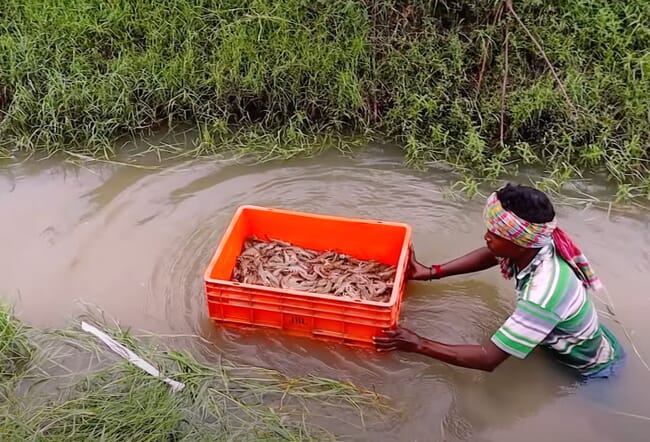 Consider Bhargava, a shrimp farmer from the West Godavari region of Andhra Pradesh in India. He farms shrimp in two seasons. His production costs are nearly INR 250 ($3) per kg, and he sells them at INR 375 ($4.5) per kg. Each kilo of shrimp requires approximately 1.5 kg of compound feed he said, which costs him roughly INR 120 ($1.5) to procure. So, 50 percent of Bhargava's cost of production is spent on feed.
When asked about the challenges he faces in a season, he said that the constant fear of disease is the most challenging issue. He also added that selecting post-larvae shrimps, preparing ponds before a season, releasing the right number of shrimp, aeration, in-season pond management and cleaning, are all essential to ensure that there is no disease spread. He also emphasised the need for better quality feed, which leads to additional palatability and immunity benefits in shrimps, as well as improved FCRs and growth rates.
Fishmeal and krill meal, along with other marine-based ingredients, are a must in shrimp feeds. When asked about the challenges with these marine ingredients, a fishmeal producer in Mangalore responded that it is a very good business, but in recent years the volumes landed from the Arabian Sea has started declining. The government is not issuing any new licences for either reduction or to farm more marine fish.
This was seconded by a feed manufacturer in the East Godavari region, who mentioned that the availability of high-quality feed ingredients is a major challenge that the shrimp culture industry in India will face in the future. When asked about his take on the alternative ingredients such as insects, algae, single cell and fungal proteins, he said "it is not just the quality of the ingredients, it is the cost and the volumes that the alternative ingredient manufacturers are yet to deliver".
Countless reports have proven the efficacy of insect proteins in shrimp growth. Black soldier flies, silkworm pupae, mealworms, crickets, cockroaches – once defatted – can partially or completely replace marine ingredients, while having similar palatability and immunity benefits.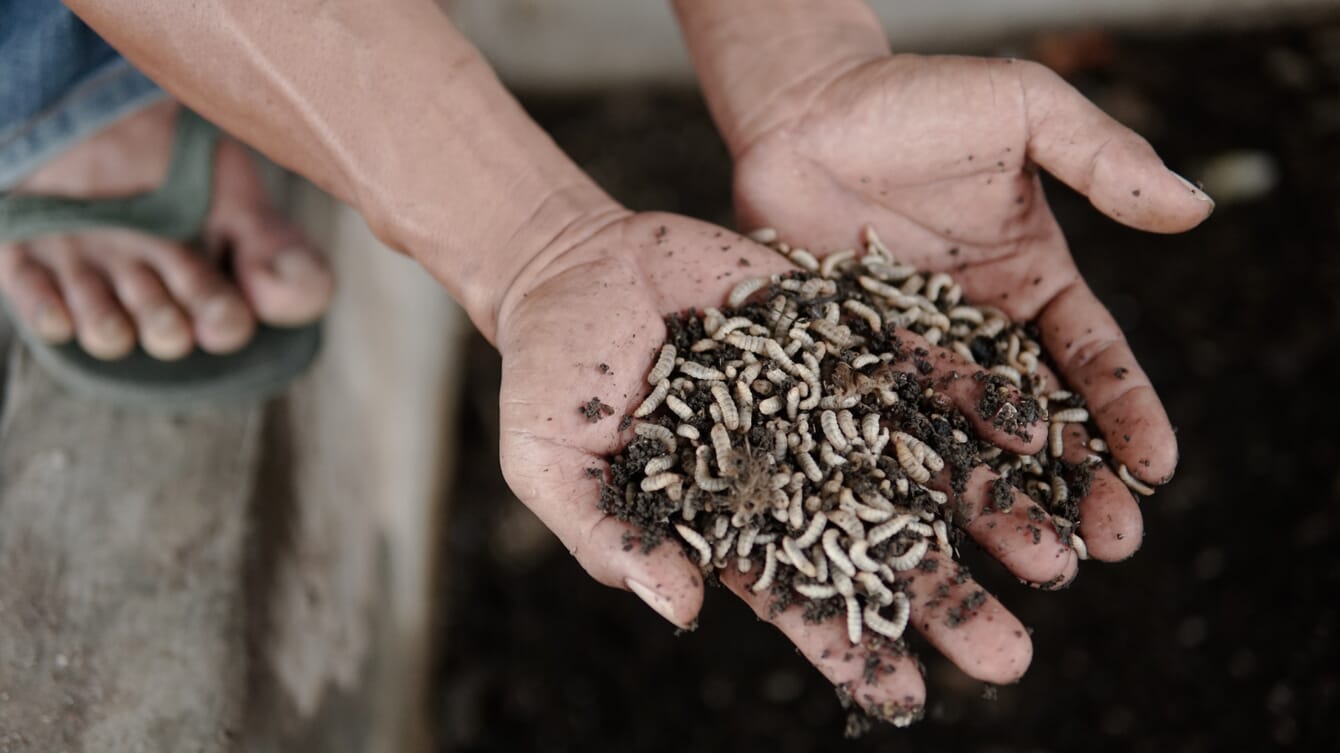 An example from carp
Meanwhile, consider Kumar, who farms catla in one hectare of Uttar Pradesh. He has stocked 4,000 fingerlings, despite having the capacity for up to 12,000 fingerlings. According to him, a higher density requires more intensive farming practices, a risk he is unwilling to take. He made a total investment of INR 1,25,000 ($1500) when he started and puts in another INR 2,00,000 ($2,500) - 2,50,000 ($3,200) as the operating costs per annum, per hectare.
When asked about the feed, he said that sometimes he buys it and sometimes he doesn't, depending on the availability of cash – which explains why he harvests only three tonnes a year, rather than the 4.5 tonnes he could achieve with 4,000 fingerlings. At INR 100 per kg, he makes INR 3,00,000 ($3,750) per annum in sales, with a profit of INR 50,000 ($625) to 1,00,000 ($1,250).
When asked why he doesn't improve his production techniques, he said that aquaculture is a sideline to his cattle and crop production. He accepts that using compound feed would give better outcomes, but was unwilling to invest as the fish also eat leftover food, fresh food waste and pest-infested grains, which are cheaper than compound feeds.
Small farmers, such as Kumar, should consider integrating small-scale insect farming along with aquaculture, as it is a very low-cost and low maintenance activity at a smaller scale, and use live insects as feed for their fish or birds. This can bring in better productivity and enable reduced cost of feed at the same time.
Personal experience
Since we founded Loopworm three and a half years ago, we have made significant advances. We now conduct research on insect genetics, breeding, and value extraction beyond feed ingredients. We've also recently diversified our production to include silkworms, not just black soldier flies.
Initially, we faced challenges due to limited knowledge. While rearing black soldier flies was relatively easy to accomplish, it took us a year to stabilise the breeding process and establish our own egg cultures. By December 2021, we had explored using 60 types of food waste – from food processing industries, vegetable and fruit markets, segregated municipal solid waste, dairy and bakery establishments, breweries and select agricultural byproducts – as feed substrates.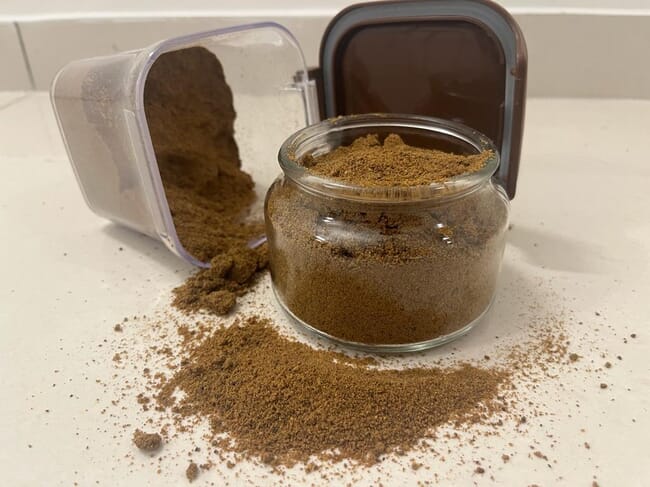 During our journey, we relied on government grants and secured $120,000 from five sources before obtaining a seed investment of $3.4 million, in September 2022. Prior to securing the investment, we developed a pilot-scale setup capable of processing 50 kilograms of live insects per day. We also established a comprehensive process to clean, euthanise, and extract fat from the insects. With these advances, we are now fully equipped to commercially supply 100 tonnes of insect protein (minimum 60 percent crude protein) and insect fats per month. Our goal is to double this capacity by the end of the current year and we also have plans to expand our market by exporting to regions such as the USA, Europe and Southeast Asia.

Recognising that farmers primarily focus on productivity gains and cost-effectiveness, we have chosen to collaborate with feed manufacturers, who prioritise parameters beyond the traditional feed conversion ratio (FCR) and specific growth rate (SGR). These manufacturers consider factors such as immunity, palatability, digestibility and meat quality: for farmers like Bhargava, the implementation of insect-based shrimp feeds holds tremendous benefits.
Meanwhile, farmers like Kumar could integrate insect farming into their existing fish farming activities. However, since insect farming is still a niche sector in India, early adopters should initially focus on rearing, as breeding requires greater expertise. They can choose between a pit or vertically stacked tray system and collect food waste from fruit and vegetable markets or restaurants on a daily basis.
While Loopworm currently concentrates on collaborating with feed manufacturers, we also plan to procure farmed insects from individual cultivators in the future, to meet the growing local demand for ingredients. This expansion would allow farmers like Kumar to consider establishing larger-scale units, thereby transforming insect farming into a separate business activity.
It is worth noting that, while insect-based aquafeed shows great promise, there are still challenges to overcome – such as scaling up of farming operations, ensuring quality control, and standardisation of feed production. Nonetheless, it has the potential to contribute to the sustainability, efficiency and growth of the aquaculture industry.