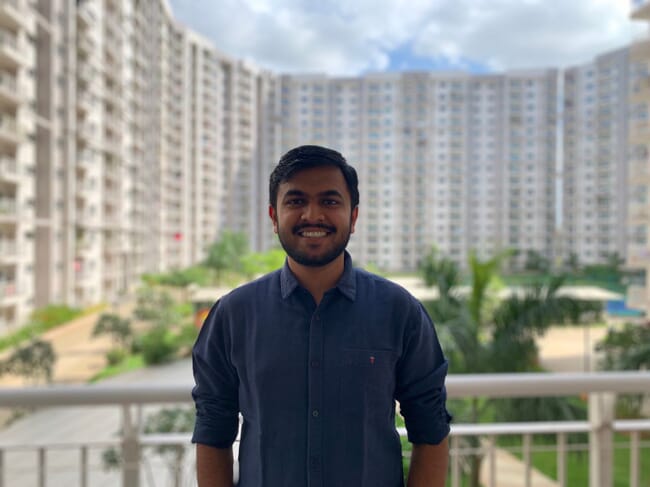 Any startup worth its salt has a good backstory waiting to be told – some more truthful than others. But it's hard not to be taken in by Ankit Alok Bagaria, as he details his first premises for producing black soldier flies.
"We started in a two-bedroom flat in New Delhi. We were living in one of the rooms, the insects were living in the other and the kitchen was basically the food waste management room. We were just doing 200-300 g of insects at that time, trying to make ourselves comfortable," Bagaria recalls.
Fast forward three years and the engineer-turned-etymological entrepreneur has founded a startup, called Loopworm; has $3.4 million in the bank, invested by leading VCs including Omnivore and WaterBridge; and is in the process of building a facility that will be able to produce 2,000 tonnes of insect protein a month.
Not bad. Especially given that Bagaria and his co-founder Abhi Gawri were recent engineering graduates and neither had any entomology prior to forming the company. It was, Bagaria explains, their undergraduate research into waste management that alerted them to the potential offered by insects.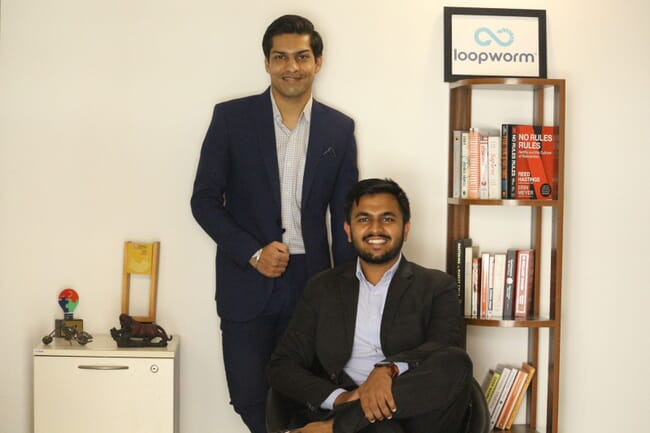 "We were looking into plastic waste, paper waste and flower waste upcycling. And that led us to the organic waste segment – it's 50 percent of the world's waste, but unlike plastic, paper, aluminum, glass and batteries, it's not upcycled in India, it just gets dumped," he reflects.
"Solutions like biogas or composting aren't economically feasible in India, but in our last semester we came across a UN report stating that insects are the future of food and feed. Going through the document we realised that insect agriculture requires a tropical climate, which we have in India; and access to organic byproducts, which we also have – both from agriculture and food waste," he adds.
Despite their lack of entomological experience, both men decided the best way to build the company was not to bring in talent but to learn the business from scratch.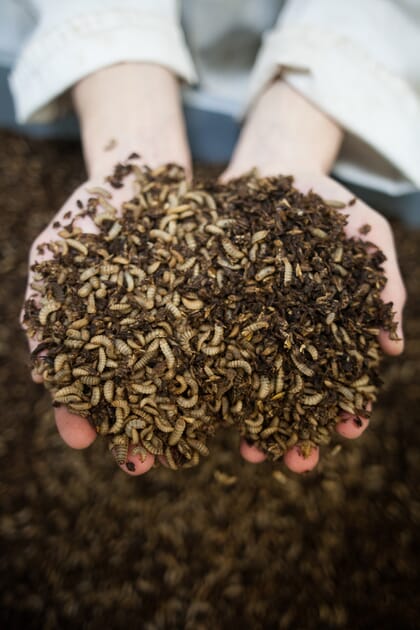 "We felt that engineering, and upscaling, could only be done if you understand the science process, so we decided to figure it out on a practical level ourselves," Bagaria explains.
After much tinkering the dynamic duo soon mastered the insect growing skills required. Supported only by low level grant funding, they moved from Delhi to Bangalore, to capitalise on the consistently warm climate, and were soon producing 50 kg of larvae per day. And, as their farming operation scaled up and the concept was proved, so did their belief that they had a gilt-edged opportunity to put Indian insect production on the map.

An original take on insect production
"We decided to move away from what the rest of the world is doing in terms of insect production and processing. We won't have the same automation and processing principles, which is actually helping us to reduce the cost a lot," Bagaria reflects.
"In Europe the labour cost is very high and, as the climate is not so suitable for insect growth, they have to customise and modulate the climate in their farms. In India all we need to do is to support the existing climate system – we don't need to manage the temperature and humidity the entire time, which reduces our energy costs," he adds.
Bangalore, which has temperatures of 26-32°C year-round and an average relative humidity of 65-70 percent, is ideal for growing the strain of soldier fly that the startup has selected. According to Bagaria, having a less controlled and more natural ecosystem will also improve the growth of the insects, when compared to the entirely artificial atmosphere that needs to be maintained in temperate soldier fly farms.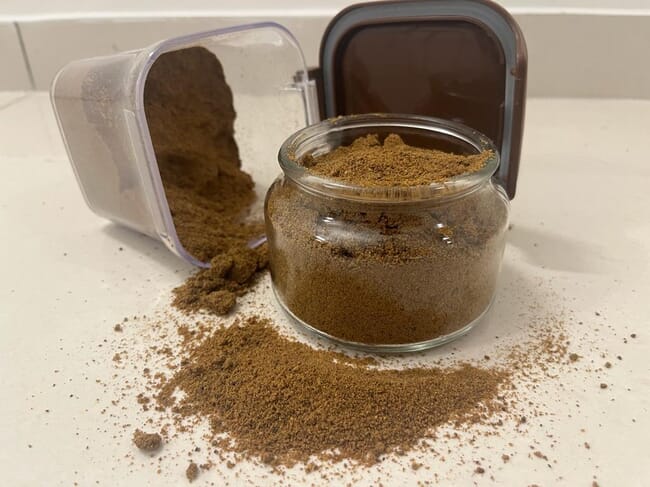 "A little bit of fluctuation in temperature and humidity actually helps, because that is how insects are meant to be in the wild – it's more like their natural ecosystem," Bagaria claims.
As a result of these conditions, he says that the larvae can be ready to harvest – at 150-180 mg – within 38 days, rather than the standard 45.

Another advantage of being based in Bangalore was that, as India's brewing capital, Loopworm found that sourcing a substrate to feed the larvae – beer-spent grains – was easy to achieve, through quick, informal deals. Bakery waste was another cheap, abundant alternative.
After their second pilot project has been running for a year, they felt confident enough to launch a fundraising round. Although it was successfully completed in August last year, it wasn't that easy.
"It was a tough journey to be honest, we had to establish a proper proof of concept and work on it for three years before we could even get a single penny," Bagaria said.

"Climate tech and sustainability are only just coming in in India, and insects are regarded as pests here, so insect agriculture was seen as being most unconventional. It was only when Omnivore, who are the only specialised agritech investor in India, came in that other VCs gained the confidence to join them," Bagaria explains.
As they looked to establish a commercial-scale facility, Bagaria realised that, because labour is cheap in India, there is no need to automate the entire breeding and growing process. This relatively low-tech, semi-automatic approach will allow Loopworm to dramatically reduce both the time and the Capex required to set up their commercial-scale facility.
"As a result we can build the entire facility – from the first sketch until the last machine is in place – in only 6-8 months," he explains.

Phased growth
The $3.4 million investment is in part going to be used to expand the team – from three to 30 people – largely to help with the R&D. Many of these researchers will be focusing on the development of a wide-range of value-added insect-based products. The bulk of the remaining funding will go towards building the new facility.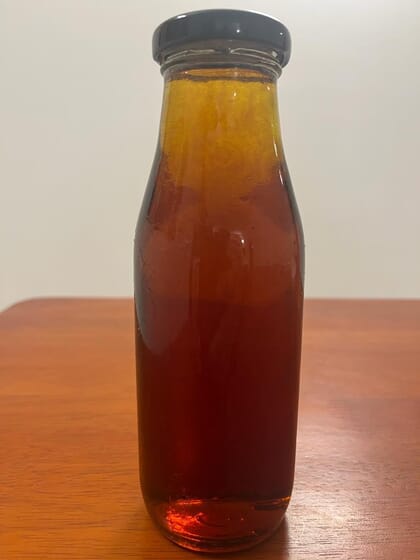 Although the facility might be ready for production within eight months, Bagaria notes that it won't reach it's 2,000-tonne per-month capacity for three to four years. His initial target is 200 tonnes a month, building up to 750 tonnes within 18 months.
"We will gradually increase production, but we don't want to be producing inventory that we're not able to sell. Indian feed manufacturers and pet food manufacturers have never used insects in their products. We will be the first to market and the first to scale," Bagaria explains.
Meanwhile phase three – reaching full capacity – will depend on the company establishing an export market in geographies, such as Europe, where the demand for insect products is already in place.

"There is already a pull market in Europe – people want insect-fed chicken or insect-fed fish – that is not the case in India, which is a very price-sensitive market," Bagaria reflects.
"We won't get the best value for our products. It's easier for us to establish the company in India, but the longer term target will be the global market – especially Europe, Southeast Asia and the US," he adds.
Likely customers
Loopworm are looking to sell their products on a B-to-B basis, initially targeting aquafeed, poultry feed and pet food manufacturers. Bagaria says that the shrimp feed sector has been the most enthusiastic to date, with inclusion of small quantities of insect proteins in shrimp starter feeds the most likely outcome.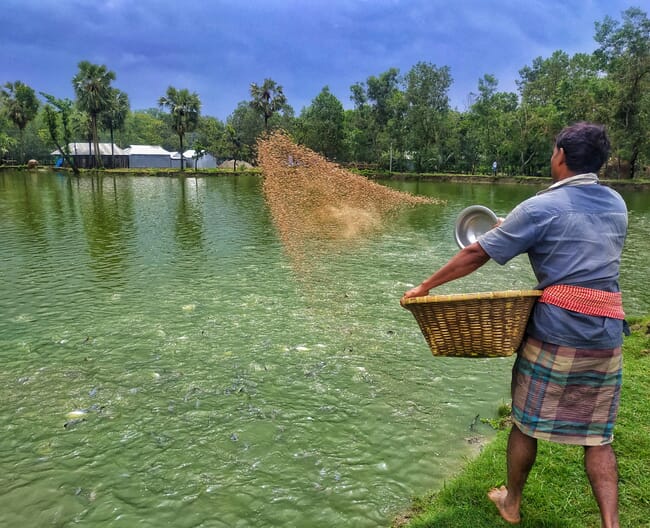 "Feed millers currently see it as an alternative to fishmeal, but I think that in time they will use it as a specialist, functional feed ingredient, that is the knowledge gap we're trying to bridge in India," Bagaria reflects.
In the meantime he thinks demand for insect-based aquafeed ingredients will continue to grow, pointing to the increasing awareness of the benefits of locally produced ingredients in the wake of the Covid pandemic and the war in Ukraine, which have disrupted the global commodity trade. He also notes that variable price of fishmeal and the seasonal availability of many alternatives – such as krill meal and squid powder – work in insect meal's favour.

"They need high quality proteins with good amino-acid profiles, good digestibility, good palatability – which we can provide. But their major concern is the cost – they are not willing to pay more that they pay for fishmeal at the moment," says Bagaria.
However, he thinks that they will be able to be profitable, even if they sell at a price parity with fishmeal, once the new factory is up-and-running. And he also believes that that insect producers will be able to charge a premium in the future – once the additional benefits of insect meal are recognised.
Outstanding challenges
One of the major hurdles for Loopworm still to overcome relates to the lack of regulatory framework in India for producing and processing insects.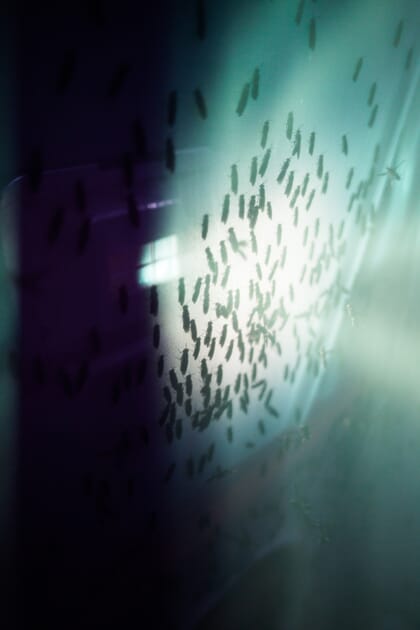 "Unless the industry gets formally regulated the growth will be limited and there will be no access to government incentives. Though we are doing agriculture and though we are doing waste management it's (Govt grant & subsidies) still not there for us," Bagaria explains.
The lack of regulations also make it harder for companies such as Loopworm to export their products, he adds.
A shortage of talent is another bottleneck – due to the fact that Loopworm are the first company in their field.

"We have a lot of entomologists in India, but their focus is on pest management. They understand insects in terms of killing them – it's the reverse of what we're trying to do!" Bagaria explains.
The third challenge is, according to Bagaria, the mindset of Indian consumers, due in part to the prevalence of vegetarianism, which is linked to religions such as Hinduism and Buddhism and makes the use of insects as human food, and even cosmetics, more challenging.
Tip of the iceberg?
Although Bagaria is proud to have established India's first insect-for-feed farming company, he would welcome the emergence of others – not least, from an environmental and food security perspective, as a way of making more use of organic waste.

"There are immense quantities of organic waste in India – thousands of Loopworms are required to solve this problem," he points out.
"Competition will also help push the government into devising plans and regulations – they will start to see it as a sector, not just a niche," he adds.

Moreover Bagaria believes that emerging insect companies could help to provide additional raw materials, which Loopworm can then add value to via processing.
"Ultimately it's the value-added side – such as soluble proteins, collagen and enzymes. Insect lipids too – where we could be the most profitable," he notes.
Looking ahead
Bagaria believes that Indian insect agriculture has bright prospects and he would like Loopworm to continue to lead the field, and aims to reach an annual production of 300,000 tonnes of insect protein powder within a decade.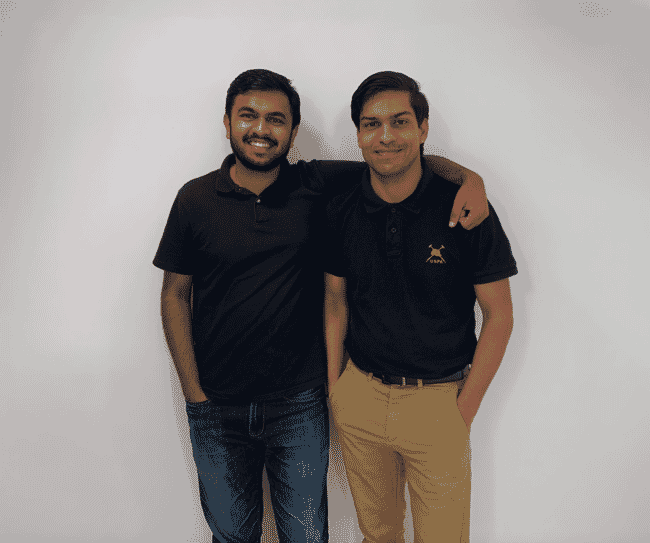 "We want to be dominating the insect product side of things and become a global player, supplying a range of ingredients globally. The animal nutrition space will be the biggest volume, but may not be the biggest value driver for us," he adds.
In order to upscale, Bagaria sees the company developing insect production hubs, not just across the tropical areas of India, but also – potentially – in other countries. The key things for him, are firstly to be stationed within the tropics and secondly to be close to a steady supply of organic by-products to feed the larvae.
"It's more important to be close to the food waste than to the end market. Because there is a 20 times volume reduction between the food waste and the protein powder we produce – we don't need to be close to our customers," he concludes.