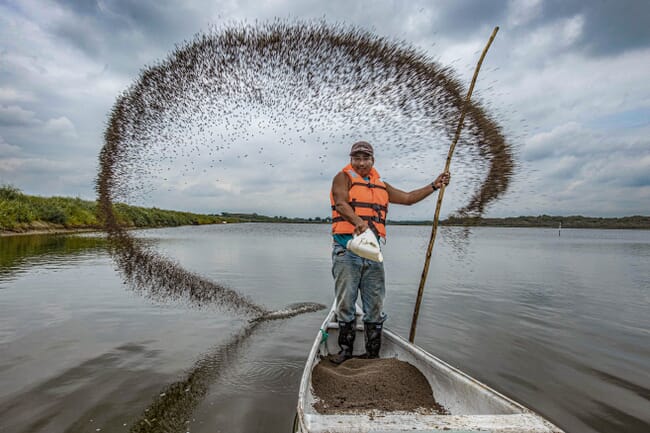 According to US firm - which ferments soybean meal in order to improve its nutrient availability - the partnership "is rooted in a shared vision of promoting sustainable aquaculture production and minimising the ecological impact of aquaculture operations".

"Success in aquaculture is a real team effort,'' stated Houdek CEO Mark Luecke, in a press release. "From ingredient developer, to feed mill, to shrimp farm, to feeding the world."
Houdek-Prairie AquaTech's main fermented soy product is called Me-Pro and contains over 75 percent protein. According to the company Me-Pro can replace the majority of fishmeal used in the diets of species such as shrimp, and thus helps to improve the sustainability of the shrimp sector.
SSP, which was established by shrimp farmers in Ecuador - aims to set a benchmark for sustainable shrimp production, both domestically and further afield.

"SSP warmly welcomes Prairie AquaTech to our dynamic association, embracing their expertise and shared dedication to driving sustainable aquaculture practices forward. By joining forces, we are confident that our collaboration will contribute significantly to the evolution of sustainable shrimp farming. Together, we can make a lasting difference in the industry and create a more sustainable future for shrimp aquaculture," said Pamela Nath, director of SSP.