US Sea Grant funding to jumpstart six new research projects in New Hampshire
NOAA's Sea Grant will fund six new research initiatives on aquaculture, seafood diets, coastal ecosystems and emerging contaminants in New Hampshire.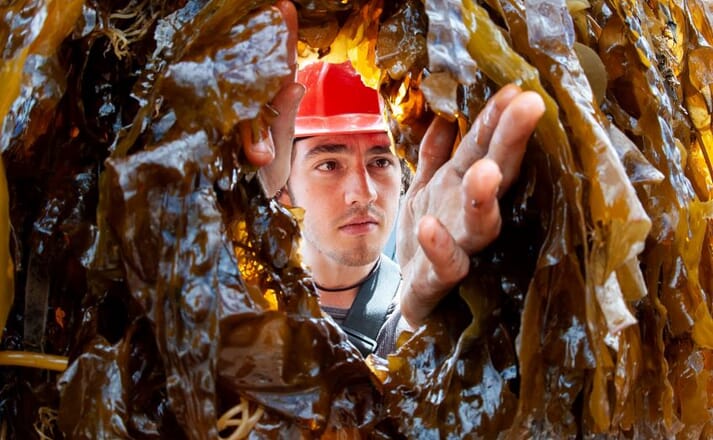 New Hampshire Sea Grant is launching six new research projects that will focus on New Hampshire's marine environment, building resilient coastal communities and economies, promoting healthy coastal ecosystems, and improving environmental literacy. The expected two-year funded 2022-2023 research projects will be led by scientists from New Hampshire institutions and will incorporate outreach and education efforts as critical components of their plans. The projects represent a research investment of $1.4 million from the National Oceanic and Atmospheric Administration and other non-federal matching funds. Many of the programmes come with an aquaculture focus – and you can read more about them here.
Team LuMP – lumpfish mapping project
The Gulf of Maine is one of the fastest warming parts of the world's oceans. We're already seeing shifts in the range of some marine species like black sea bass. One unique species that is expected to shift as waters warm is the lumpfish – a small "cleaner fish" that is increasingly used in aquaculture overseas as a natural solution to parasites on fish like salmon. In the US, Lumpfish have never been harvested, so any shift in population is likely related to climate change. Lumpfish distribution in the Gulf of Maine have already changed, but we don't understand exactly why.
As US finfish aquaculture operations grow, lumpfish may be used as a solution for parasites and therefore be harvested. Baseline data on a potential fishery is vital information for future managers, fishermen, and conservationists. Therefore, a team led by Elizabeth Fairchild at the University of New Hampshire will lead a project to describe and map the range of lumpfish in the Gulf of Maine. They'll create an online interactive map to share their findings with fisheries professionals, other researchers, and the public to understand this dynamic little fish.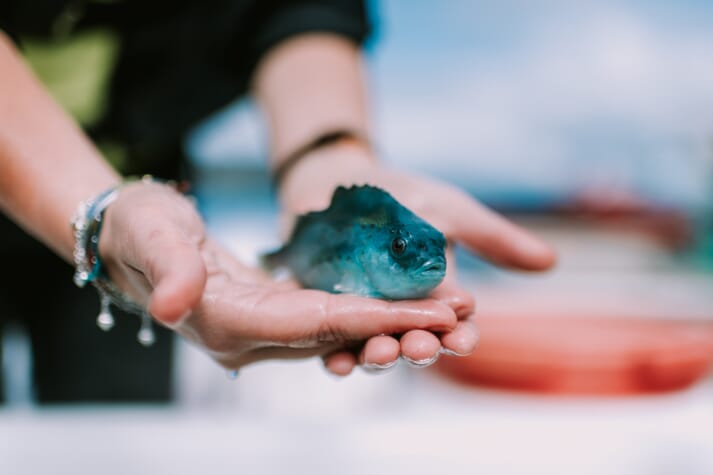 Diversifying the New England sea vegetable aquaculture industry – Phase II: Line seeding technology and grow-out trials for longline nori production
Seaweed aquaculture has exploded in the Gulf of Maine in the last ten years, with more than 140 kelp farms operating along the coast of Maine and New Hampshire. However, most of these farms depend on a single species – sugar kelp. Chris Neefus of the Department of Biological Sciences at UNH is developing the next sea vegetable for the Gulf of Maine – Wildemania amplissima, a local species of nori – the seaweed used in sushi and produced in a multibillion-dollar industry in Asia. This species grows to a similar size and in similar conditions to sugar kelp, but in spring and early summer instead of sugar kelp's winter season, diversifying farms' business without requiring big changes in practices or gear. Neefus will determine how best to seed and grow nori. The project will share its results with Gulf of Maine aquaculture operations in partnership with New Hampshire and Maine Sea Grant extension and outreach teams to help a growing industry become more resilient and profitable.
Promoting the sustainability of New Hampshire oyster aquaculture by improving pathogenic vibrio management tools and contingencies
Though infections by the bacterium Vibrio parahaemolyticus have increased in the Northeast, New Hampshire and Maine have avoided any vibrio-linked illness. That could be because of New Hampshire's ground-breaking policy preventing the import of oyster seed from areas affected by a virulent strain of vibrio introduced from the Pacific, ST36. However, we don't know exactly how risky importing seed from these areas is, and farmers could benefit from diversifying seed sources.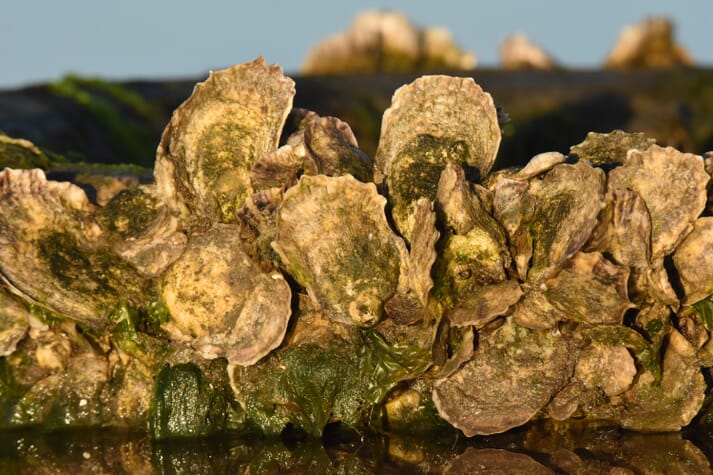 Therefore, Cheryl Whistler — professor of molecular, cellular, and biomedical science at the University of New Hampshire – will investigate the actual risk of vibrio contamination through seed transport, explore mitigation measures like salt relay and microbiome resistance, and improve detection of harmful Vibrio strains. Whistler's work will help New Hampshire aquaculture continue growing, keep its product healthy, and inform future policy protecting New Hampshire waters from Vibrio pathogens.