Eirik, who is in charge of FHF's cleanerfish programme and has been involved in aquaculture since 2004, is running the conference, which is taking place on 22-24 January. Many of the talks will be in Norwegian.
What numbers of speakers and attendees do you expect?
35 speakers are scheduled to take part and we expect in the region of 350-400 attendees.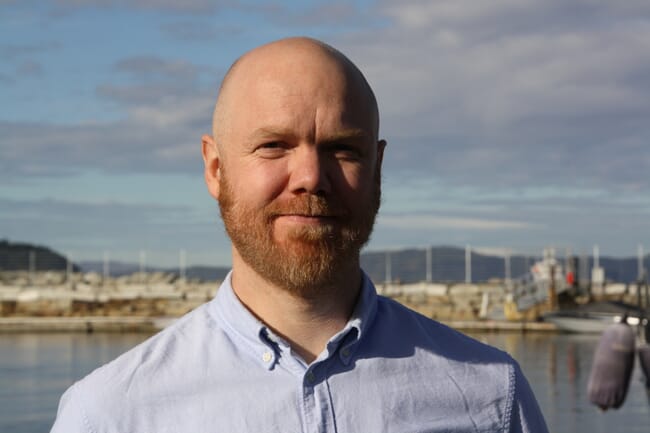 What are the key themes you'll be discussing?
The key themes are lice prevention and control as well as looking at the health and welfare of both cleanerfish and salmon, and how to increase their survival. I think the session in which speakers from the industry present strategies that combine the use of louse skirts, cleanerfish and different mechanical delousing methods will be particularly interesting.
What is the current level of cleanerfish use in Norway?
Around 30 million farmed lumpfish and wrasse were deployed by the Norwegian salmon industry last year, and these were produced by 30-40 facilities. About 60 percent of salmon sites were stocked with cleanerfish, with numbers per cage ranging from 5 to 30 percent of the salmon numbers.
What cleanerfish projects FHF is particularly excited by?
The projects to find welfare indicators for cleanerfish are especially important, as is a considerable project on nutrition and feeding. We need optimise the feed to ensure better health and welfare of the cleanerfish. Overall it's important for FHF to enable the results of various cleanerfish projects – both in terms of research and practical experience – to be shared to ensure best practice is adopted in the industry.
How would you assess the relative values of academic research versus industrial experience?
The industry is progressing quickly and has been able to produce large numbers of cleanerfish in a short space of time, but we also need academic research to help optimise feeds, close production cycles and develop vaccines, so both are valuable, particularly when working in tandem. However, there's no doubt that the industry has been driving most of the change.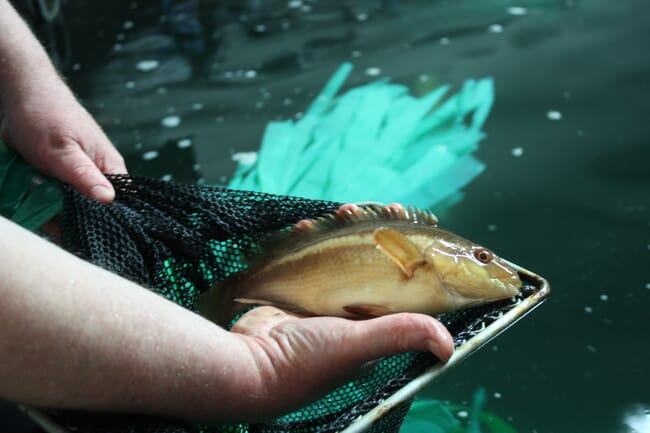 What are the main hurdles to overcome?
In the hatchery phase the main challenges relate to first feeding, closing the production cycle (of lumpfish) and establishing breeding populations, but marked improvements have been caused by the introduction of vaccines, improved feed and a greater emphasis on ensuring good water quality.
In terms of transferring the fish to sea, we welcome those projects that have worked on reducing stress levels during transport, as well as the increased use of vaccinations prior to transfer of the fish to sea sites.
Meanwhile, at sea, there are many different solutions to feeding and deployment stations for the cleanerfish, a lot of different ideas are tested on site. Equally, we need to improve their efficacy as louse removers by ensuring they are fit and healthy. Moreover, breeding programmes will be able to select lumpfish with greater appetites for lice. Ironically the Caligus species of sea lice can also pose a health risk to lumpfish.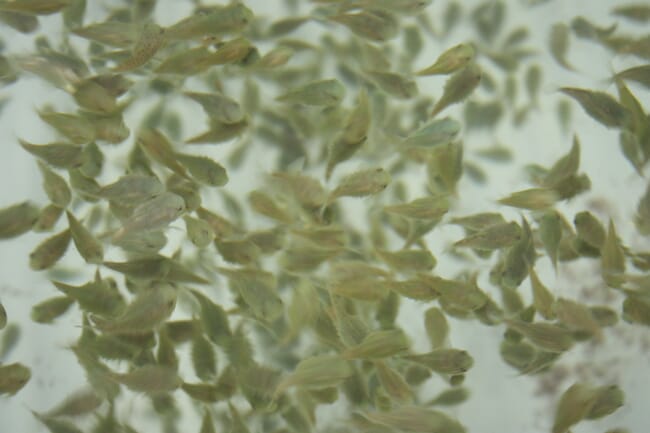 How do cleanerfish cope with other sea lice treatment strategies – especially mechanical treatments?
Cleanerfish respond badly to mechanical treatments, which can cause very high mortalities, so more and more salmon producers are removing them from the cages prior to treatments taking place.
What research has been done on finding a use for the cleanerfish once the salmon have been harvested?
I think this is an important issue. There have been projects looking at how best to slaughter the cleanerfish as well as looking for markets – in Asia for example – for cleanerfish products.