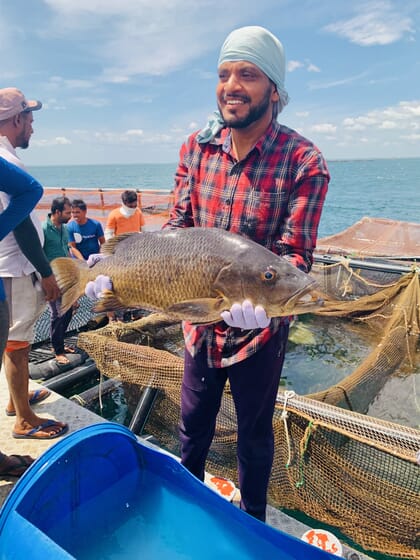 The United Nations Food and Agricultural Organization (FAO) estimates that fishing and aquaculture employs over 60 million people globally. The seafood industry of the United States for example, which employs over 200,000 workers and contributes $38.5 billion to its gross domestic product, has a large share of Mexican, Vietnamese and Filipino workers. In 2017, New American Economy revealed that an astounding 62.8 percent of all seafood processing workers in the United States were immigrants. There are few hard figures available for fish farm workers but it is safe to say that immigrants comprise an increasingly large share of the workforce.
Because of their position, overseas migrant workers can more easily face tough conditions, ranging from loneliness and culture shock to language barriers and potentially unfair working conditions. Their respective experiences can range from the lavish heights of success to nightmarish experiences surprisingly close to medieval forced labour, as has been documented by the International Labour Organization (ILO) on some unscrupulous fishing vessels.
However, the great majority of migrant seafood workers live largely normal and productive lives. To celebrate the importance of these unsung heroes – and to highlight the importance of treating all seafood industry workers fairly – The Fish Site talks to two seafood workers who have made good abroad.
Born and raised in India, Aslam Pathiri is a passionate commercial finfish aquaculturist and researcher with 15 years of aquaculture experience in Asia and the Middle East, while Carlo Dequina hails from the Philippines and has been working in the North American seafood industry for over seven years.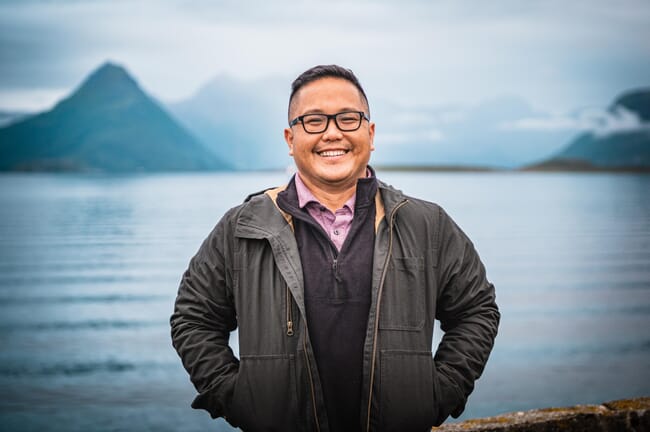 How did you become interested in aquaculture?
Aslam: My passion for aquaculture grew while I was pursuing my master's degree at Aligarh Muslim University in my home country of India. The abundance of freshwater bodies in our suburbs, coupled with the fact that they were not being efficiently farmed, ignited something of a spark in me. I eventually worked for the Kerala Ministry of Fisheries before flying off to Umm Al Quwain in the United Arab Emirates (UAE) to work with Mubarak Fisheries. I then moved on to different projects, including a corporate fish hatchery in Saudi Arabia; freelance consultation in India and the UAE; aquaculture research for a Saudi University; and, most recently, as the group production manager of Oceanpick in Sri Lanka.
Carlo: My interest in the seafood space started very early. My father was a sales manager for a pharmaceutical company in Panay, an island in the Central Philippines. He used to bring home various boxes of dried seafood to Manila, where our family lived. Mom and I would repack his boxes to sell to neighbours, friends, even my schoolteachers. The quality of dried seafood from the Panay region was universally well-known. I immigrated to the United States right after graduating from the Ateneo de Manila University in 2003 with a degree in communications. I started in the aquaculture space as a salmon and fresh seafood buyer, working for International Marine Products (a seafood wholesaler) in Los Angeles and moved to Strand Foods (a seafood importer focused on high quality farmed products such as salmon from Scotland, bream and seabass from Cyprus and barramundi from Arizona). I recently joined the team at Kvaroy Arctic, which farms salmon in Norway. I never thought that - 30 years after selling dried seafood with my parents - I'd be selling seafood on a much, much larger scale!

What sacrifices might an overseas worker face?
Aslam: "Life begins at the end of our comfort zone", said Neale Donald Walsh. Overseas workers who work over a quarter of a century abroad often lose the community touch back home and might suffer withdrawal syndromes and find difficulty fitting in. This sometimes leads to the loss of peace and happiness, even the loss of life itself in extreme cases. A good way to survive is to ignore the inadequacies, imperfections and weaknesses of your time served abroad while concentrating on the financial security gained, the level of knowledge produced and shared, the diversity of professional contacts made and the level of education extended to your children back home. In all my previous assignments, I always connected with people who shared my vision and interests, generating good results and creative solutions to challenges. I try to create the most congenial settings within and around me to ensure that my colleagues and I constantly work at ease.

Carlo: I think being away from family, friends and one's typical way of life are among the biggest sacrifices one has to make in order to succeed in any international endeavour. Still, I believe there are countless opportunities - such as sales, farm work, marketing and logistics, as well as scholarships - where overseas workers can thrive and succeed.
What advantages can overseas workers offer employers?
Aslam: Aquaculture farms are now integrating various disciplines and multinational capabilities. This kind of mutual empowerment generates better learning insights, cultural growth, collaborative intelligence and socio-economic safety. Having to work with diverse people and cultures can force us to fine-tune our skills, especially for multinational-level decision-making. Your homegrown skills will definitely get honed and raised to global standards on a transnational stage.
Carlo: I think the fact that English is a very dominant language in the Philippines as well as the level and standard of education we have back home contributes to the production of highly-skilled employees, managers and business owners. Filipinos have thrived in almost all industries - particularly because of our adaptability and willingness to learn, fit in and innovate in any space.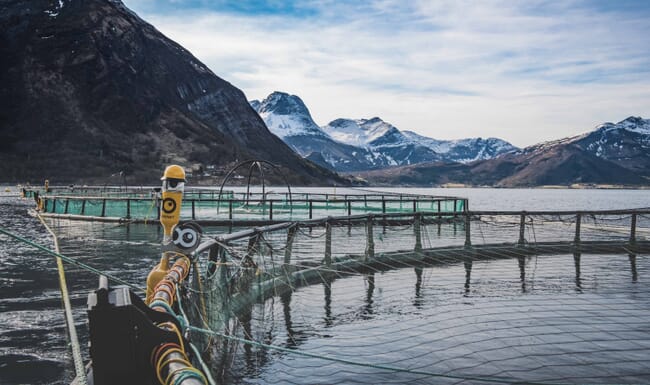 Can you tell us about what you do?
Aslam: Over the past 15 years I have been an active consultant and troubleshooter, actively curating teething larviculture and nursing problems of tropical marine finfish. I am currently the general manager for the hatchery and grow-out operations of Oceanpick, Sri Lanka's maiden sea cage fish farm, farming primarily barramundi. I am proud to say that we pioneered the South Asian initiative of commercial marine aquaculture. Our ocean-grown barramundi tastes second-to-none and is a healthy alternative to both chicken and red meat.
Carlo: I'm currently the Western regional sales manager for Kvaroy Arctic, a family-owned salmon farm based in Norway. Over the past three years, we've successfully promoted and built a reputation of consistency and high quality in the salmon space. I think that, in the future, knowledge from innovative companies such as Kvaroy Arctic can be transferred to aquaculture businesses in the Philippines, helping to someday lift our own tropical seafood portfolio to the world.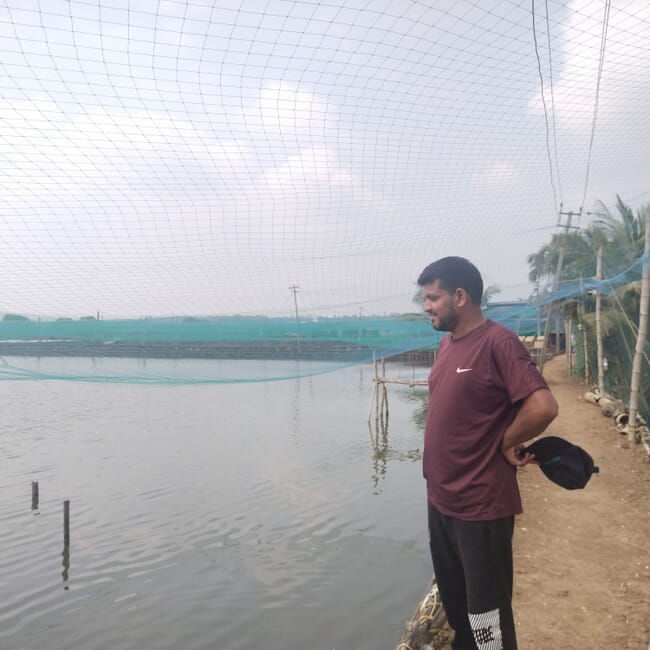 Any advice for future overseas aquaculture aspirants?
Aslam: I love sayings so allow me to end with one from Susan Young: "Connecting with others gives you a sense of inclusion, connection, interaction, safety and community. Your 'vibe' attracts your 'tribe' so if you want to attract positive and healthy relationships, be positive!" We should look at our future with clarity and optimism. Be a powerhouse of beliefs and values in everything you say and do. Cultivate a collective sense of purpose. Help influence, motivate and enable your peers while ensuring that knowledge is shared. Lastly, realise that you do not always need to leave home. Shine your light and serve your society anywhere, whether in distant lands or in your home village.
Carlo: "The advantage of working in aquaculture is that there will always, always be a need for seafood as a protein source for the world's ever-growing population. The caveat to this is finding the right companies and programmes that champion raising seafood the right way so we don't just look at our bottom line, but the larger picture where our planet's resources are protected for future generations. To those looking to pursue their passion in aquaculture know that – as long as you stay true to your values and your work ethic – then there are companies that will take notice and provide you with the support to grow as aquaculture industry practitioners.
Ensuring equitable conditions for overseas migrant workers
To ensure that ethical and equitable business practices are adopted, certification standards, such as the Aquaculture Stewardship Council (ASC), are paying more attention to the overall welfare of seafood workers, plus the communities affected by seafood production activities.
Among these is strict adherence to fair wages, the abolition of child labour, elimination of discrimination, eradication of forced labour, freedom of association and the ability to have collective bargaining power without the constant fear of being deported. Farsighted fish farms and seafood processing facilities should read and incorporate these relevant measures.
Globalisation is continuously making the aquaculture field a smaller place through the fluid exchange of species, technologies, best practices and of course, talent. Although not everyone will have the same experiences, Aslam and Carlo are two of the millions of hard-working immigrants who have successfully made waves in farms, laboratories and seafood markets across the seven seas.