The day is being launched in partnership with Seafish's annual promotional campaign Seafood Week, which runs from 6th October to 13th October.
The announcement comes as new data shows that servings of mussels in the UK foodservice sector are up by 22% in volume, while in the retail market they are up 9% in value and 7% in volume.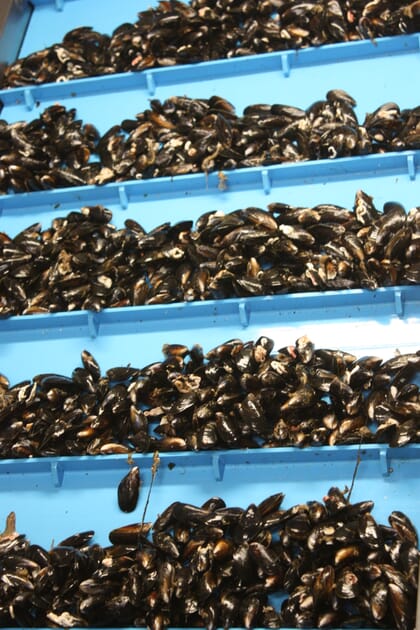 The campaign will utilise the dedicated hashtag #MusselUp for public and industry to use on social media. Mussel fans will be encouraged to share their favourite dishes and mussel producers will feature exclusive and unique mussel recipes to try, share engaging facts and information on how to purchase mussels year-round.
Heather Middleton, Marketing Manager of Seafish said: "We are delighted that National Mussel Day will be taking place during Seafood Week. This industry-led initiative will shine a spotlight on mussels and highlight how delicious and nutritious they are.
"Each year for Seafood Week we promote mussels by showing consumers how easy mussels are to cook and how delicious they are to eat. National Mussel Day will step up this work and enable the wider industry to support these efforts.
"It is a great example of how industry can make Seafood Week their own and celebrate the rich diversity of fish and shellfish available in the UK."
Mussel farming is a significant and growing aquaculture sector in Scotland and a environmentally sustainable, low-impact form of protein production. The sector was estimated to be worth £10.1m farm gate value in 2016, with the highest ever production level recorded in Scotland, at 7,732 tonnes - a 6% year on year increase and a 60% increase since 2007.
Stephen Cameron, Managing Director for Scottish Shellfish stated: "As the UK's largest sustainably certified mussel producer we are delighted there is going to be a National Mussel Day. Not only are they a superfood loved by nutritionists and fitness professionals due to their high protein, low fat content but they are environmentally friendly too. What more could you want from a food product?"
Cameron Brown, Managing Director of Loch Fyne Oysters Ltd, said: "National Mussel Day is a great way to encourage people to try mussels if they haven't before, or remind those who have about such a tasty and healthy product."