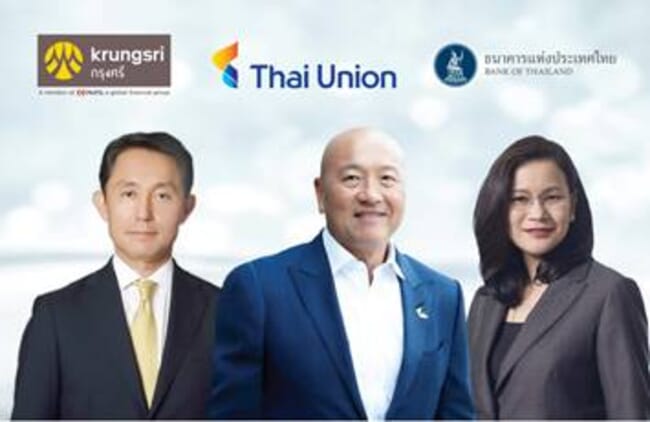 According to the company it "represents Thai Union's continued embrace of sustainable business practices, and is another significant step forward for Blue Finance – financing for projects benefiting oceans – and the seafood industry as a whole".
Thai Union was recently ranked number one on the Seafood Stewardship Index (SSI) for the second consecutive time for its performance delivering against the UN's Sustainable Development Goals (SDGs).
"Thai Union is committed to continuing to lead on the sustainability front under our global sustainability strategy, SeaChange," said Thiraphong Chansiri, president & CEO of Thai Union. "We are delighted to return to the Thai Baht bond market, which has provided great support to us and our sustainable development mission, and to further support the global move towards sustainable finance and Thai regulators who have issued regulations to support private Thai companies in sustainable finance."
Chansiri said the dual tranche transaction provided Thai Union with an opportunity to engage new investors with different 5- and 10-year maturities, and allowed the company to build on the reference benchmark SLB curve constructed by both 5- and 10- year for this issuance, and the 7- year that was issued in July 2021.
"The offering garnered strong demand of more than THB 10 billion, or over 2 times the offered amount, reflecting investors' confidence in Thai Union's strong business profile, financial performance, and continued sustainability commitment. We are also glad to see new investors, especially leading Asset Management companies in Thailand, participating in this transaction, in addition to government related funds and life insurance companies" Chansiri said.
Seiichiro Akita, president and CEO of Krungsri (Bank of Ayudhya PCL) said: "As the business partner and financial advisor, Krungsri would like to congratulate the latest success of Thai Union in its issuance of the new series of sustainability-linked bond. Thai Union has earned its place among the leading companies with strong commitment in the journey to sustainability. Moreover, such success reflects Krungsri's determination to advance in sustainable banking and its focus on promoting and facilitating sustainable finance initiatives in all dimensions. This marks another milestone of Krungsri on its roadmap to be the best-in-class financial institution with high experience and expertise in offering of sustainable financial products. The Bank aims to further progress and continue its contribution for Thailand to thrive on the facet of sustainability."