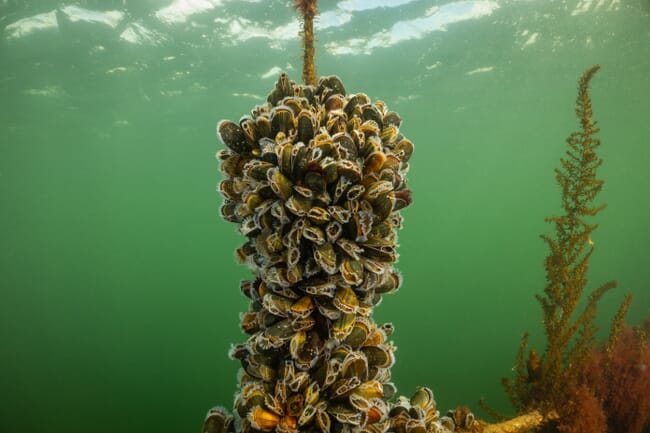 Background and significance
Quality nutrition is of critical importance during the first 1,000 days of life – the time from conception through to a child's second birthday. During this period, significant neurocognitive and physical development occurs that shapes the future health of a child. Micronutrients such as iron, zinc, calcium, magnesium and vitamin D are vital for supporting this early childhood development and minimising long-term health risks. Consequently, the demand for micronutrients is increased for parents and guardians supporting the first 1,000 days of a child's life.
Severe micronutrient deficiency is rare in the UK but mild deficiencies can still have adverse effects on the health of mothers and infants. There is also a positive correlation between a lack of micronutrient intake and a low socio-economic status. Therefore, identifying and encouraging the consumption of accessible, micronutrient rich foods is vital to ensuring healthy early development.
Recognising and informing the public about micronutrient-rich, sustainable foods is important for encouraging healthy diet habits and protecting the future. In the UK, pregnant women currently receive supplements for folic acid and vitamin D and children aged between 6 months and 5 years are advised to take supplements for vitamins A, C and D. This demonstrates how the UK is currently suboptimal for supporting growth in these periods.

In addition, micronutrients are more beneficial to humans when consumed in food, rather than in a supplemental pill. This is due to the surrounding health benefits of food consumption, such as the displacement of less healthy food alternatives, increased protein intake, and the collective increase of a variety of micronutrients.
Seafood products can contain elevated concentrations of micronutrients in comparison to other protein sources. Bivalve shellfish are particularly high in micronutrients, containing up to 23 times the amount of vitamin A than beef, pork or chicken. The environmental footprint of fish and shellfish production can also be lower than other animal production systems. Despite this, in 2019 the National Diet and Nutrition Survey (NDNS) identified the mean consumption of oily fish was 56g in adults aged 19-64. The NHS recommends around 140g of oily fish per week. Highlighting the potential for seafood to be a quality, sustainable source of nutrition could be important in improving its consumption. Research to improve understanding of the role of fish and seafood in the first 1,000 days of life could act as an important step towards improving public health.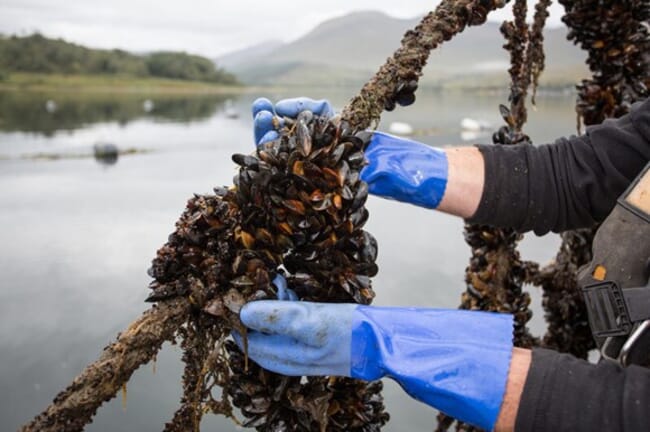 Data and methods
My research comprises of two core chapters. The first relates to the current contribution of fish and seafood to nutrition in the first 1,000 days of life. The second aims to identify key barriers to improved fish and seafood consumption in the first 1,000 days of life and the potential mechanisms for resolving these.
Chapter one utilises the National Diet and Nutrition Survey (NDNS) database, which consist of survey responses on quantitative information of food consumption, nutrient intake and nutritional status of the general population in the UK. The survey samples approximately 1,000 people over 18 months old annually. Survey data is available from 2008-2021. Continued analysis will reveal the effect household income, age and geographical location have on fish and seafood consumption for women of childbearing age in the UK. It will also enable popular products to be identified to explore which species may be most effective for encouraging improved consumption during the first 1,000 days of life.
Chapter two is centred around a questionnaire that asks expectant mothers and the parents/guardians of children under 2 to describe their diet, identify barriers to improved nutrition and share their thoughts on potential resolutions to these barriers. This information is being combined with the analysis of other data sources to reveal whether reported barriers are proven barriers.

For example, the issue of cost is often reported as a barrier to improved fish and seafood consumption. This is being investigated by web-scraping the contemporary cost of fish and seafood products in UK supermarkets and exploring how to price of fish and seafood products compare with other protein sources. This can be combined with information from the NDNS to show the cost of different key micronutrients, such as folic acid, amongst protein sources in the UK.

Prospective results
I do not yet know what data analysis will reveal, but preliminary investigation reveals that women of childbearing age in the UK do not eat the recommended intake of fish. Average total fish consumption is only 40 percent of the NHS recommended amount in women aged 20-39. Current research suggests that publicising the benefits of consuming healthy and sustainable fish and seafood products could play a key role in encouraging consumption.
I am particularly interested to see the respective weights given to cost and taste as barriers to seafood consumption and to explore potential mechanisms for resolution because this will require creativity and a different approach to further education.
If you have any questions or want to get in touch, please email Megan Walker.