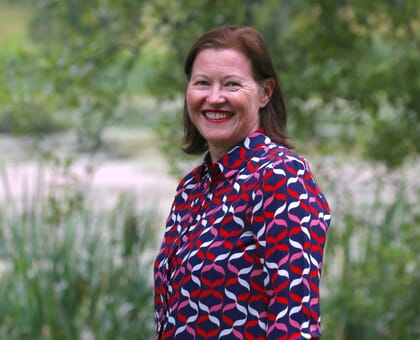 Earlier in the year, the innovation centre launched its ongoing rapid-response funding programme to support investment in innovation at a highly challenging time. The latest recruits are the Isle of Skye Mussel Company and Malin Group, who have brought its membership beyond 150.
The consortium acts as a connecting point for different parts of the sector, including seafood producers, supply chain companies, regulators, and the public sector. Beyond aquaculture, sectors represented range from biotechnology, subsea companies and equipment suppliers, to logistics firms and retailers.
More than half of SAIC's membership (57 percent) is made up of SMEs, while another 31 percent is large organisations. Around half (48 percent) of the consortium is based in Scotland, while 28 percent are located in other parts of the UK and 9 percent overseas, reflecting the growing diversity of organisations with an interest in Scottish aquaculture and its R&D projects.

By the end of the decade, Scotland's aquaculture sector is aiming to sustainably increase its contribution to the economy to £3.6 billion – effectively doubling from 2016's levels. The objective was outlined in the Aquaculture Growth to 2030 strategy, which also highlighted the crucial role of innovation in helping to meet the increasing global demand for farmed fish and shellfish.
Heather Jones, CEO of SAIC, said: "The growth of SAIC's consortium reflects the increasing commitment from aquaculture – as well as the many industries that support it – to innovation and collaboration. It also highlights the growing diversity of the sector, not only in terms of geography, but also in the types of businesses involved, their size, and areas of focus.
"That innovation is a priority for organisations throughout aquaculture – from fish feed producers to food retailers – reflects the growing recognition that the sector is more inter-connected than it has ever been. Organisations within it need to draw on each other's skills and expertise to drive a sustainable future, and our consortium brings people together to connect, collaborate, and communicate, fostering dialogue and knowledge-sharing that ultimately translates into tangible commercial results for our members."
Dr Judith Brown, director of Isle of Skye Mussel Company, said: "Joining the consortium during our start-up phase has enabled us to build relationships within a range of fields from research to industry, and the positivity of the SAIC staff has been fantastic during a difficult time to start a new business. The SAIC network encourages a spirit of knowledge-sharing and collaboration that has been invaluable to us as a new business. It has opened the doors to an entire community of aquaculture experts that are willing to work together.
"With backgrounds in commercial fisheries and natural resource management and, having studied sustainable aquaculture, we recognise the benefit of business innovation working hand in hand with science and academic research. In the next few years, we hope to welcome university visits and support postgraduate students, as well as getting involved with new R&D projects ourselves."