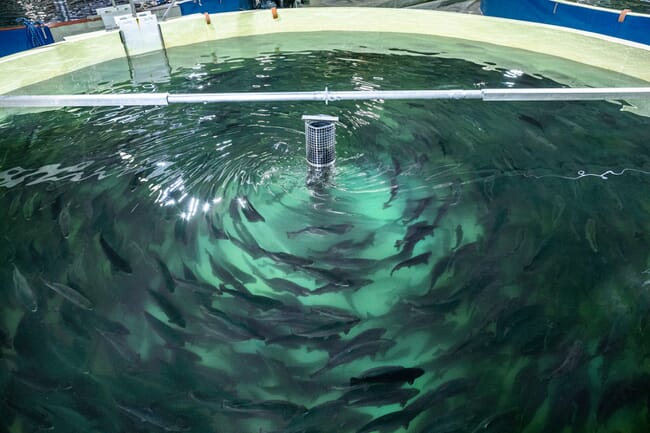 By genetically selecting fish that grow well but require less feed, FCRs may be improved by 10 percent in Norwegian salmon farming. That means saving 1.5 billion to 2 billion NOK (€147 million to €196 million) per annum. It could also decrease salmon farming's carbon footprint by 7 percent.
Feed is the single largest operational cost in a salmon farming, counting for more than half of production costs. It also counts for 85 percent of the carbon footprint. The benefit of reducing these numbers is great, and it can be done by selecting feed efficient fish. However, there is a bottleneck in feed intake for individual fish in water. It is is very difficult to measure individual feed intake in fish.
Measuring individual feed intake
As machine learning and deep learning algorithms improve, it is easier to segment and identify objects in an image. An example of this is using x-ray to identify radio opaque markers. Nofima has given a technological facelift to old x-ray methods and is using imaging beads in aquafeed to measure intake.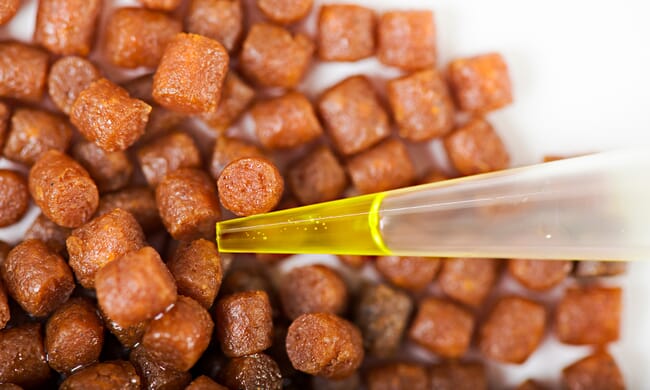 "Colleagues have successfully produced extruded feed with radio opaque markers, and they have live-x-rayed thousands of salmon from our partner Mowi's breeding nucleus, says scientist in breeding and genetics", Gareth Difford at Nofima.
First breeding value for feed intake
"I'm very proud to say that for the first time we have produced reliable genomic breeding values for feed intake in Atlantic salmon", says Difford.
The scientists can therefore calculate what would happen if we selected fish that grow well but require less feed. And after three generations, a conservative estimate is that feed conversion ratio can be improved by 10 percent.
But there is a catch. Nofima has conducted this research in land-based facilities with fresh water parr up to sea water post smolt. For this technology to be widely deployed, Nofima researchers need to conduct trials in the sea.