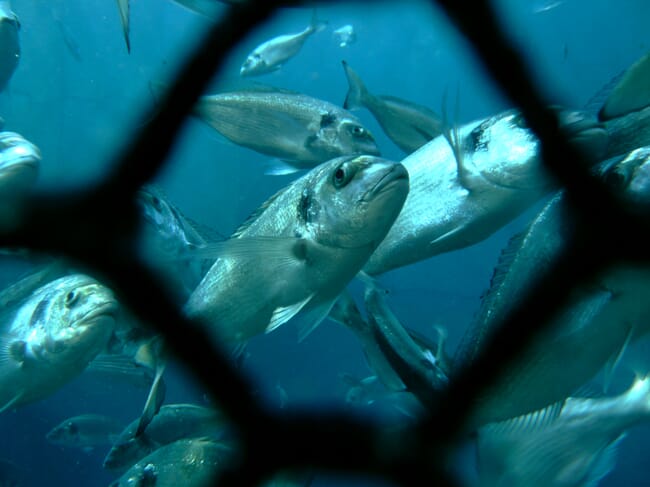 The new study, published in the journal Frontiers in Veterinary Science, reveals how complex fish stocking density in aquaculture is. This work shows that it is difficult to set a rule of thumb for an acceptable stocking density range to ensure fish welfare is not compromised. Because this can vary according to fish species, life-stage, farming characteristics and systems.
"For several years, the debate between stocking density and fish welfare has been ongoing, particularly in fish farming," said lead study author João Saraiva of the University of Algarve in Portugal, who is also president of the FishEthoGroup Association. "There is no doubt that too low or too high stocking densities pose negative impacts on fish welfare and/or production for certain fish species."
Examples from previous reports are the cases of the Atlantic salmon (Salmo salar), rainbow trout (Oncorhynchus mykiss) and gilthead seabream (Sparus aurata). Atlantic salmon stocks show signs of skin and fin damage, both at low and high stocking densities. Rainbow trout failed to feed as stocking densities increased and displayed excessive aggressive behaviour at very low densities. But high stocking density resulted in physiological alternations in gilthead seabreams.

"We now propose a way to choose the stocking density for captive fish and to test its effects despite the challenge for practical use at farms: do a solid welfare check based on operational welfare indicators (OWIs) and then apply good management strategies," Saraiva said.
"OWIs can be either 'animal-based indicators' or 'environmental-based indicators'. In other words, either direct indicators focused on the observations of the attributes of the animal itself or indirect indicators focused on the resources and environment to which the animals are in," explained Saraiva.
Some argue that fish stocking density is an environmental-based indicator and should be used together with other indicators when considering fish welfare. In response to this opinion, Saraiva said: "We argue that density alone should not be considered as a welfare indicator as there is no biological functional meaning, but rather depends on environmental factors."
This means fish stocking density directly affects fish welfare in a complex manner, including all other welfare parameters and indicators, and so must be only used as a management decision tool by fish farmers. For this reason, Saraiva and his colleagues stressed that there's no "golden stocking density", with each company and context producing a unique result.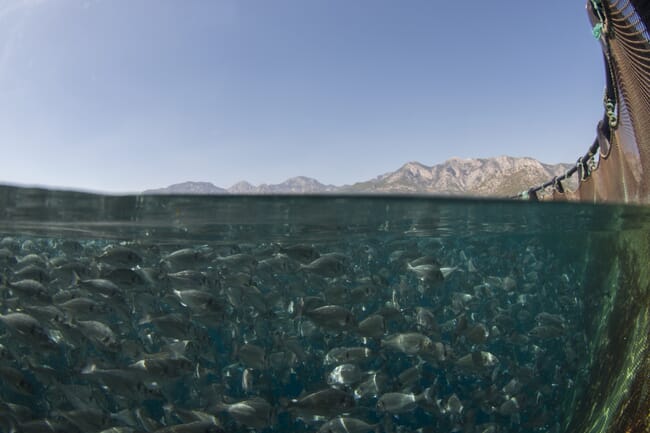 To find out, they conversed with personnel of all levels – from executives and researchers to on-farm workers – to establish a balanced view on this topic. This included 30 companies in 12 countries throughout the world, with visits to over 50 fish farms rearing 24 species, including salmon, trout, seabream, seabass, meagre, flatfishes, sturgeons and cobia. The researchers recommend good management practices to ensure good welfare of farmed fish based on the species of fish, life-stage and farming system.
These management practices include performing extensive water quality checks and monitoring, adopting hygiene and biosecurity control programmes, undertaking refined feeding protocols or putting into place suitable environmental enrichment strategies.
All of these practices should be tailored to fish welfare assessment and feasibility protocols, based on operational welfare indicators, to effectively monitor the effects of stocking densities in fish farms.

"Good management practices in aquaculture units should be carried out by professionals with appropriate experience to ensure good monitoring of density effects and the status of fish welfare," Saraiva added. "These steps that a farmer can do to assess the welfare of their captive fish, which should lead to the economic profitability of the aquaculture industry in terms of production."
"Although some people assume that fish farmers have a misconception of fish welfare concepts, they have practical knowledge that needs consolidating with the science. In return, you have happy fish, happy farmers, happy profit, happy consumers. This is, ultimately, the best result for the fish and likewise the farmer," said Saraiva.
The study aims to mitigate fish welfare risks associated with suboptimal stocking densities in aquaculture. And, hopefully, offer some guidance with respect to best practices and provide clear standards for fish farmers and other stakeholder groups.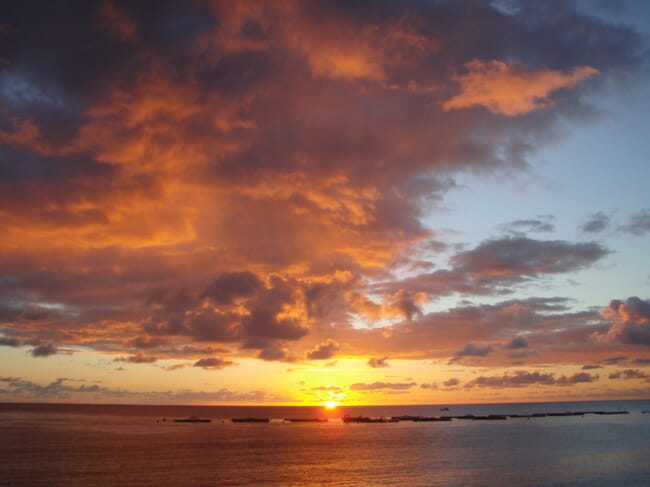 Key take-home messages
Farmers should try to aim at a certain density and monitor the welfare and performance of fish using robust welfare indicators. These indicators must be set a priori, and they should take into account the species and life stage, for example, behaviour, morphology, disease episodes, growth and many more. But also, the management and protocols on the farm, including water quality and availability, backup systems, logs, handling procedures and training of staff.
"Everyone is in the same boat: advocacy groups, consumers, regulators and producers because good welfare serves all of their best interests. Integrating knowledge from all sides is the best way, from welfare science, aquaculture, engineering and production sides, to achieve common ground. Know your species, know your farm, and assess at all times. Use the science together with the practical know-how at the farm level," said Saraiva.
The study is titled, Finding the "golden stocking density": a balance between fish welfare and farmers' perspectives. Additional authors involved in the project included Pablo Arechavala, from FishEthoGroup Association, Portugal and Mediterranean Institute for Advanced Studies, Spanish National Research Council and Patricia R Lopes from the Center for Marine and Environmental Sciences, Portugal.