New IoT sensor sheds light on shellfish growers' farm conditions
A wireless, in-water sensor developed by the WiSAR Lab in Ireland and S2AQUAcoLAB in Portugal is aiding in remote monitoring efforts and could help shellfish farmers understand and respond to changing environmental conditions.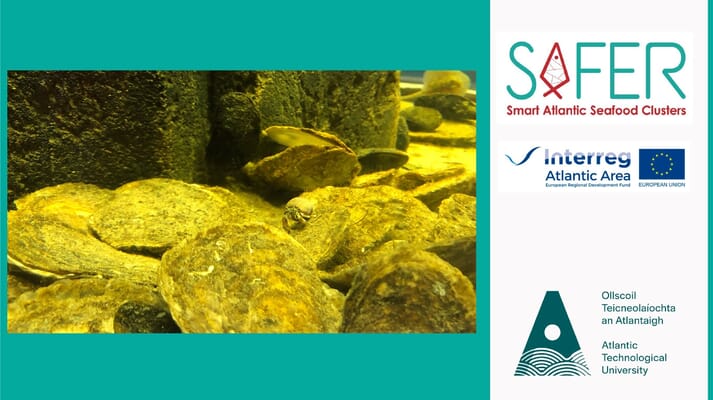 Interreg Atlantic Area funded the SAFER partnership through its open call. The funding body selected five organisations in the Atlantic area to implement industry 4.0 technological solutions that provide efficient processes, improved and sustainable production for the maritime industries.
One of the awarded organisations is a partnership between S2AQUA, Collaborative Laboratory and the Association for Sustainable and Smart Aquaculture (S2AQUAcoLAB) in Portugal. S2AQUAcoLAB is a private non-profit institution founded in 2021, whose mission is to elevate aquaculture to a new level by playing an interface role between academia, research and industry. The team has implemented an IoT-based (internet of things) wireless solution with remote monitoring capabilities that tracks water quality. The sensor was developed by SAFER project partner WiSAR Lab (Ireland).
IoT systems have a wide range of applications and can be applied to monitor environmental and other conditions to provide real time information that informs better decision making. These systems use wireless technology to sense environmental conditions like water oxygen levels, chlorophyll and temperature and send the data back to a remote database which can be accessed anywhere, anytime.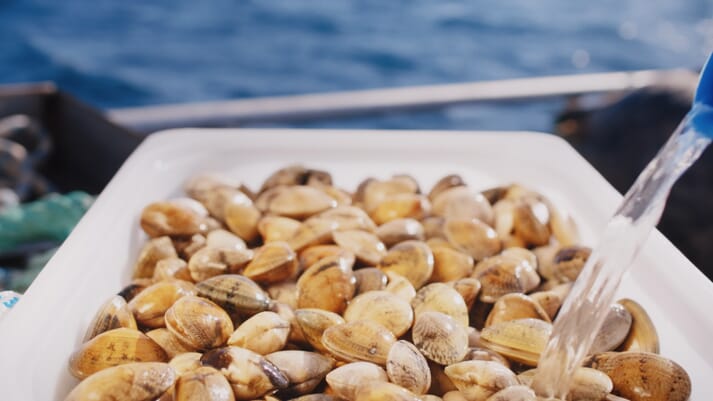 S2AQUAcoLAB is starting a monitoring programme, manually sampling four strategic locations every two weeks to measure abiotic parameters (temperature, salinity, dissolved oxygen, pH) and study phytoplankton communities.
However, an autonomous system with a higher sampling frequency can provide a more in-depth analysis of the difference scales of the oceanographic processes affecting the local shellfish species. The WiSAR solution will allow S2AQUAcoLAB to better understand environmental changes and develop a predictive data model for Ria Formosa bivalves' production. This model will help producers to improve, manage and reduce aquaculture losses related to extreme events.
In addition, the data produced by this solution can contribute to a better understanding of pathology events and promote an overall improvement in ecosystem management on production sites and as one of the most important wetlands of Portugal.
"Real-time environmental data is critical for today's aquaculture operators as it helps to safeguard fish stocks, optimise production and operate in a safe, sustainable manner," explains Dr Nick Timmons, academic director of the WiSAR Lab, ATU Donegal.
"We are delighted to be collaborating with our Portuguese partners, S2AQUAcoLAB, through project SAFER, in the transfer of these cutting-edge environmental monitoring tools, for more sustainable and productive aqua farming practices."