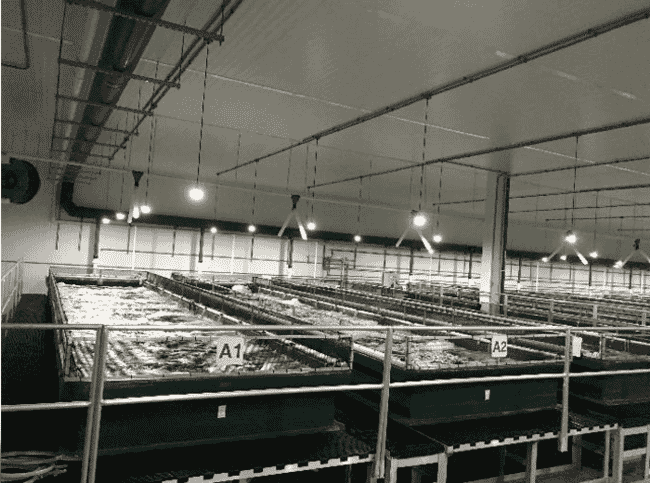 Speaking with The Stock Day Podcast host Everett Jolly this week, Gerald Easterling, CEO of the company – which has production facilities near San Antonio, Texas and Webster City, Iowa – was very upbeat about their prospects after a challenging few years, which included the destruction of their original production facility in a fire in March 2020.
Between 2020 and 2021 "we went from $3 million to $21 million in assets, which is phenomenal," said Easterling.

"One of the commitments Bill Williams and I had was to get our NaturalShrimp shareholders over into our public company," said Easterling. "It's been a convoluted, crazy process but it's happened, we got it done."
Jolly then asked about the company's partnership with Gulf Seafood, which features a unique technology that allows for secure transport of live shrimp without the need for water - a packaging technology that's taken 10 years to develop.

"This is an amazing opportunity for the company and its shareholders because it gives us a tremendous market that is virtually untapped that we can provide a consistent supply of live shrimp, to mostly the [US] Asian markets initially," said Easterling. "Gulf Seafood, Inc. can fulfill all of our production needs for 2022."
Easterling mentioned plans to develop new production facilities in Florida, and also a site between the California border and Los Vegas.
"We want to locate it as close to the California border as we can because the West Coast has a huge Asian market and a big demand for live seafood, specifically shrimp," he reflected.
In terms of shrimp production Easterling elaborated on the challenges of Covid-19 at their production facilities, as well as the difficulties involved in shipping live shrimp.
"In the last quarter we announced that we were going to have 25,000 lb shipped out in the last quarter but it didn't happen. It didn't happen for multiple reasons. Obviously there was more complexity in getting into the live shrimp market, for setting up packaging, for setting up chill lines, for setting up the whole procedure and training people."
He also pointed out that the company's hatcheries and production facilities were "hit by Covid", leading to delays and cancellations of deliveries of post-larvae (PLs), which has put them six months behind their previous target.

"In the next couple of weeks we will do our first test run with live shrimp out of Lacoste," shared Easterling. "We're moving forward," he added. "It's going to take us all year to get Webster City up to full production… [but] the beauty of the whole program is that the profit margins are much higher for us, which may allow us to be in a cash flow positive situation by the fourth quarter."
The conversation then turned to the company's progress with international licensing for its patent pending electrocoagulation (EC) technology, which is designed to reduce the nitrite levels in recirculating aquaculture systems (RAS) as an alternative to biofilters.
"Currently, we have multiple companies, both with salmon and shrimp, that have reached out to us to work with us in international licensing," said Easterling, adding that the licensing is currently in progress.
He noted that work with salmon was dependent on the outcome of 5-month trials currently underway at the Marineholmen RASLab in Bergen.
Easterling ended by affirming that plans for the company to be uplifted on the NASDAQ would happen before 15 April.
Click here to hear the entire interview with Gerald Easterling