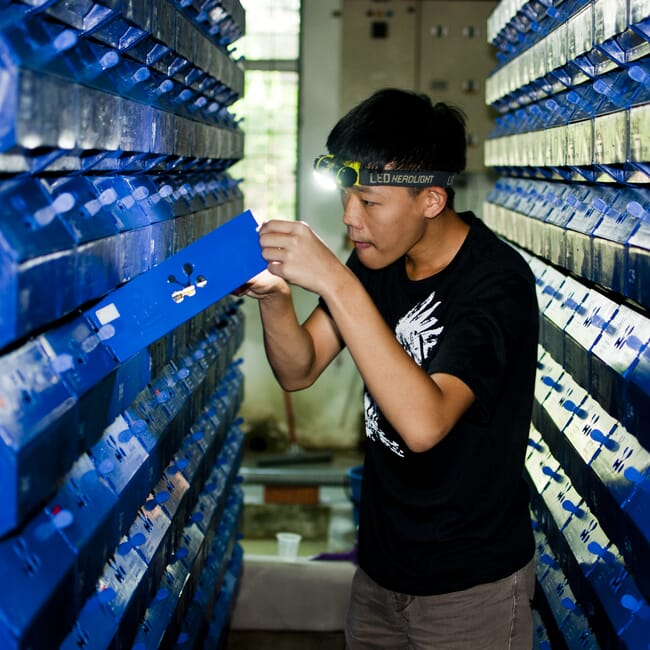 "Within three months of working in oil and gas I knew it was not a job that I could do for my whole career. But aquaculture – I can easily imagine doing this for 30 or 40 years," he muses.
Tung moved into aquaculture in 2017, shortly after graduating from university, when – together with a few friends – he was looking to invest in a business.
"We bought an RAS from China and tried to use it to produce mud crabs. But the system didn't work," Tung recalls of his early efforts.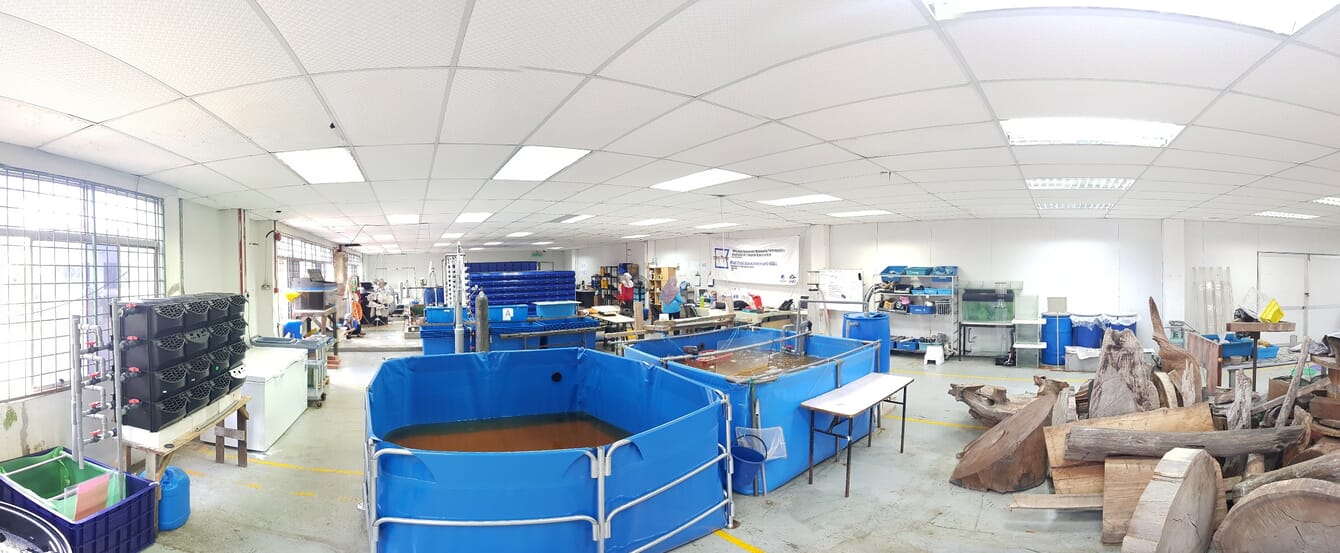 The experience was typical of Tung's first forays into aquaculture and he freely admits that moving into a new field without either sufficient research or a business plan was a little unwise.
"We took the restaurant price of mud crabs and multiplied it by our projected yield. We didn't factor in manpower, margins, or logistics. We lost money for a whole year – it was a disaster from the start," he says with a wry smile.
However, despite the naivety of Tung and his friends, they were able to successfully create a market for their crabs.
"Within a few months we had 10 to 15 restaurants buying from us – they all liked the quality and steady supply of our crabs – and we realised that we really might have a viable business," Tung recalls.
It was encouragement enough for Tung to make a radical decision.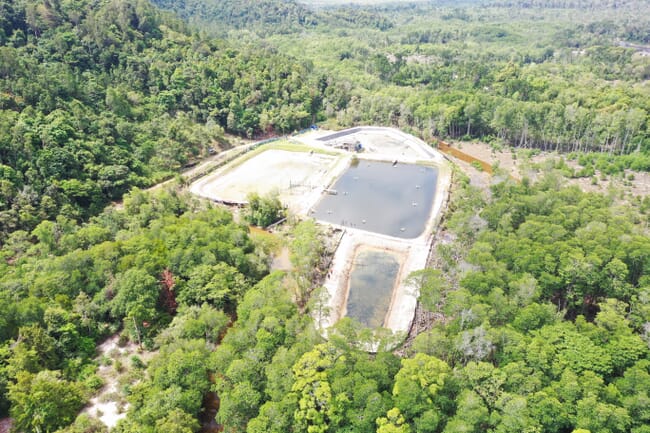 "I was still working in oil in the UAE when we set up the farm and was trying to run it remotely via WhatsApp. It wasn't working so I spoke to my employers, who said I could work six week shifts on a rig in West Africa, followed by three weeks off in which to run the farm. After a year I decided to quit my engineering job and concentrate completely on farming," Tung explains.
He was joined by Rachel Heng, a marine biologist, and they have been running the farms, a consultancy business and a growing team of employees at RAS Aquaculture ever since.
The evolution of RAS Aquaculture
While Tung started off growing mud crabs from wild-caught juveniles, he has since diversified, and now produces shrimp and tilapia too – at different locations, using different production techniques, suggesting an impressive desire to keep learning.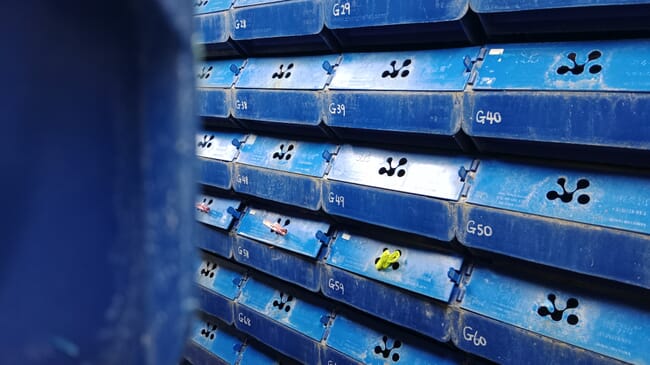 "We started up on-growing mud crabs in 1,000 individual boxes to prevent cannibalism. It was a hybrid/dual model – we created a production and trading operation where we would grow them from juveniles and also bought larger crabs that had been rejected by buyers, due to lack of meat or perhaps because they were missing a claw, and kept them until they were A-grade crabs, which could be sold for premium prices," he explains.

As Tung's confidence and experience grew, he began to consider closing the mud crab lifecycle, by adding a hatchery to his operations. However, he felt that doing so in an RAS facility would be too expensive, so began to investigate other options.
"In 2019 we came across a biofloc system and decided we should try it on crabs. After a four-month trial we'd figured out how to make it work for crabs, growing them successfully up to the size of matchboxes, but we also realised that it was going to be difficult to make the business profitable – too much energy was needed to run the aeration systems," Tung recalls.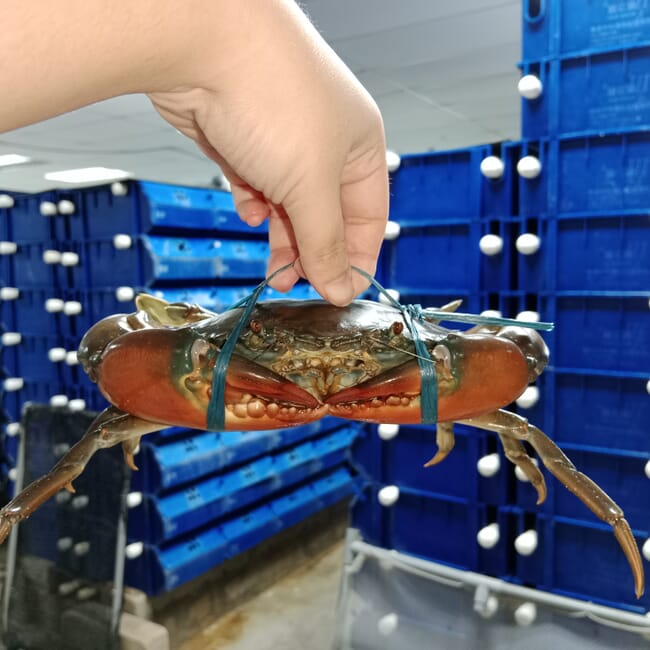 First foray into shrimp
True to form, Tung decided to pivot again.
"Within five to six months we realised that producing vannamei shrimp in biofloc systems had better business potential and within a year we were farming shrimp effectively. We've always tried to learn from our failures and also ensure that we are operating in a sustainable manner," he emphasises.
Tung is currently looking to increase his shrimp production to a commercial scale, and recently leased a 5-acre pond site to add to his production portfolio.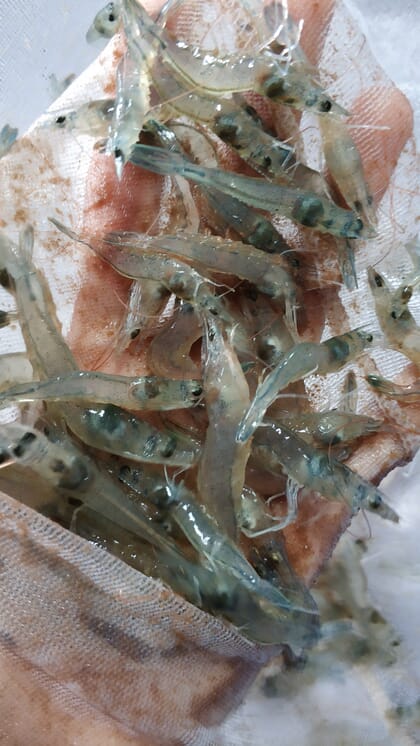 "Indoor shrimp farming is still largely for the US and EU markets, and most of these farms are still on a semi-commercial scale. As we're based in Asia, where there's less demand for premium, sustainably farmed shrimp – we need to look to ways to reduce our production costs, so we are looking to find a balance between indoor and outdoor production models," he explains.
Leasing the ponds, and implementing a more professional approach than was used by their previous occupants, will – Tung hopes – optimise the opportunity to grow a successful business there.
"Two attempts to farm the site by previous operators failed, due to disease outbreaks, but we're going to retrofit the site with useful tech like solid removal systems, nanobubble technology for the oxidation of organic matter and beneficial microbes to promote gut health and assist in sludge removal. We also introduced standard operating procedures to ensure good management practices," Tung explains.

According to Tung, the ponds will allow RAS Aquaculture to grow 20-25 tonnes of shrimp a year, on top of the 10 tonnes they produce from their indoor site (up from 1 tonne last year) and the 12 tonnes of mud crabs they produce from their original farm. They also have a joint tilapia farming venture with a 10 to 15 tonne annual capacity.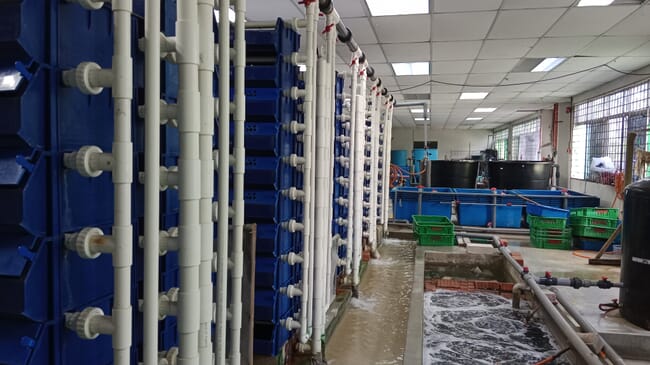 Popular products
The thing that Tung has perhaps been most consistently successful in to date has been finding a market for his produce. And shrimp are proving no exception to this rule.

"We're based in a fairly small town, of about 300,000 people, which is dominated by home-grown SMEs like us. We're also about 100 km from the coast, which means we have a unique product. This has helped us achieve rapid market penetration and we now supply over 50 restaurants," Tung reflects.
"It also helps that we are happy to do low volume deals with restaurants, which helps to minimise waste, and we also offer very stable pricing, in contrast to the fluctuating seasonal pricing of many seafood products. This means that the restaurants can concentrate on doing what they do best – making sure the dish is cooked right," he adds.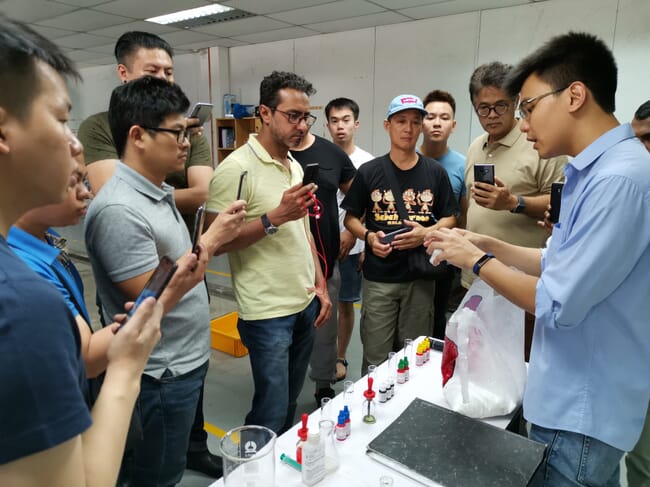 Consultancy
As well as the production side, Tung has always dabbled in consultancy – initially to ensure that others don't make the same mistakes that he first made.
"Lots of people who invest in aquaculture or go into farming do so in their late 50s as a form of semi-retirement. But if they buy the wrong system, like we did initially, then they could lose all their savings," Tung notes.
"We had that experience, and we had our skin in the game, so we started to deliver free courses to anyone who wanted to visit the farm, to help ensure that they didn't make the same mistakes as we had," he adds.
Since then, the consultancy side of RAS Aqua has grown considerably – the company has helped over 1,000 farmers to rear mud crabs. However, the lessons they teach still focus on the same areas.

"The most important thing is that everyone understands the basics in terms of capex, opex, minimum production and profitability," Tung observes.
Tung currently spends about 30 percent of his time as a professional consultant, passing on his hard-earned wisdom.
"I spend another 30 percent in operations – running the farms and the remaining 40 percent on team building," he explains.
"We have to grow the business by increasing production, but to do this we need to have good managers – you need to have at least a year's farming experience to effectively work with clients," he adds.
Skills shortage
Tung now employs 8 to 10 people, but believes that this figure could swiftly treble – if only he was able to recruit the right people.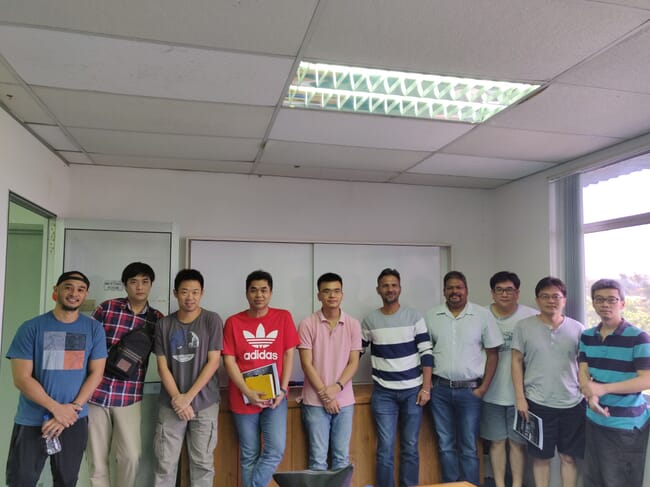 "The equipment has improved so much since I started farming five years ago and equipment suppliers are much more responsible too. But finding quality manpower is an ongoing challenge – probably the biggest challenge that we now face," Tung reflects.
"We try to recruit from aquaculture, marine biology and biotech courses in the top universities in Malaysia, but only 6 percent of the graduates actually go into the aquaculture sector. Most of them prefer to go find desk jobs, but I want people who are truly passionate about the industry – the sort of people that culture fish at their own homes," he adds.
Looking ahead
Five years into his aquaculture career, Tung's enthusiasm is undiminished, and he believes that the hard work and the setbacks of his trial-and-error era are finally beginning to pay off.

"Lots of people didn't take us seriously to begin with but we've shown we can produce crab, shrimp and tilapia. The team has done well and we're now getting enquiries from bigger and bigger clients," he reflects.
It was the same with his parents, who couldn't understand why he wanted to leave a respected engineering job to move into what they viewed as "the lowest possible industry" – the farming sector.
Now that RAS Aqua is showing signs of promise his parents are less sceptical – indeed his father has started his own aquaponics system at home – but Tung sees the stigma attached to farming as symptomatic of a wider malaise in how the aquaculture sector is perceived.
According to Tung, in Asia farming is seen as a low net worth occupation and – equally – farmed aquatic produce is not given the recognition it deserves in most countries in the region.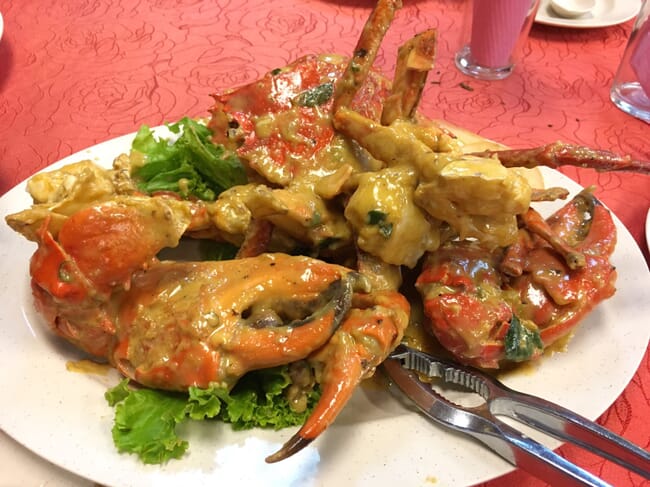 "Only Japan and Taiwan really appreciate farmed seafood, all other countries have a preference for wild-caught. I think that has to change," Tung reflects.
As for the development of RAS aqua itself, Tung is content to remain self-financed and scale slowly.
"Investment isn't always the best thing – I've seen some spectacular failures. We have managed to self finance our operations and scaled organically up to this point. We have brought other partners into the firm and want to keep our options open for future M&A or investment. We're in this for the long run and will continue to scale this business to the best of our abilities," he reflects.
However, while the farming side might be his passion, he is aware of the potential benefits of branching out along the value chain.

"Thinking strategically integration is important for our growth and I'd particularly like to integrate downstream and develop a sustainable shrimp brand. While the demand for sustainably produced seafood is still fairly small in Asia, the rise of the organic food sector shows that there's a growing appetite for it," Tung notes.
As for species, Tung sees vannamei and tilapia as being the most sensible ones to back, but he's keeping an open mind.
"We started our business by farming a hard species [mud crab] with zero support, but sometimes the biggest challenges can be the biggest goldmines," he concludes.