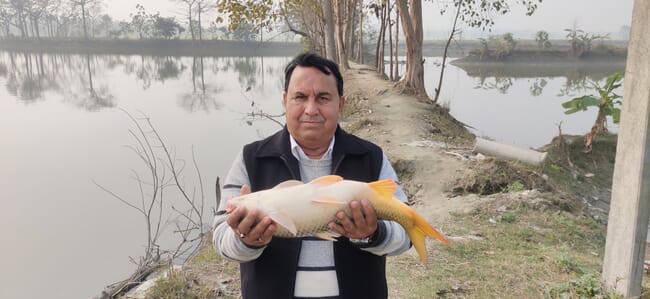 What size is your farm and what species do you produce?
My farm is 25 acres. We produce a variety of carp species including Rohu (Labeo rohita), catla (Labeo catla), mrigal (Cirrhinus cirrhosus), common carp and grass carp.
What sort of production system do you operate?
We operate in ponds, stocking is 4,000 50-gram fish. The length of the cycle is 150-160 days. I now farm 24 ponds and sell eggs, fingerlings, and grown fish. My annual production stands at 60 tonnes of fish and 5 tonnes of fingerlings.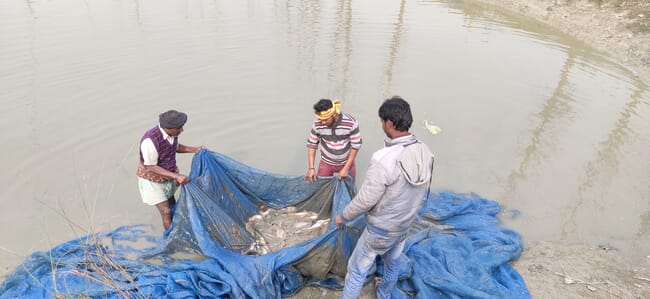 Why did you decide to embark on a career in aquaculture?
My family has been farming the land for several generations, while fish farming was a hobby for us. There was a pond close to our house where we grew fish for our own consumption.
I felt that the hobby could be transformed into fully-fledged commercial operation, as there was an abundance of rainwater and ground water in the village. I sensed a business opportunity and started fish farming in five acres of ponds in 2016.
How have you managed to make the business so successful in such a short period of time?
A combination of business acumen, hard work and a determination to succeed at any cost. I had to face several difficulties and challenges due to my lack of experience but I was determined to achieve success in my business.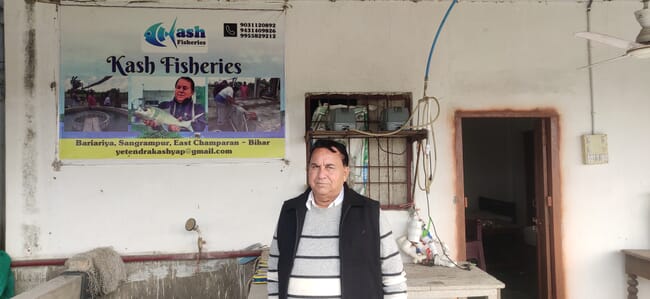 I put lot of hard work and connected with several wholesalers in different parts of the state who began buying the fingerlings and fish from us.
My only regret is that I should have started earlier, rather than at the ripe old age of 59. But it's never too late to begin.

What's your ultimate ambition in the sector?
To make Bihar one of India's leading states for fish production.
What's your biggest worry at work?
I am involved in hatchery, nursery and grow-out operations and the biggest worry is at the hatchery process as I always require a healthy hatch and quality seed otherwise I face losses.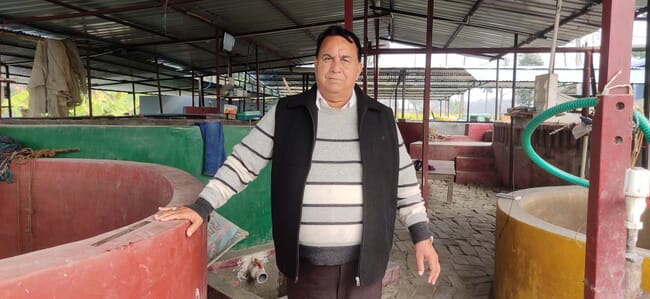 What's your greatest achievement to date?
I received an award from the government for quality seed production in 2019. I was also honoured by ICAR's Research Complex for the Eastern Region in 2020 for my contribution towards the aquaculture sector.
What piece of equipment would you most like to have on your farm?
I have most of the key equipment that I need but I don't have a lab to test the quality of feed, water parameters and disease.
What's your favourite seafood dish?
Fried prawns.