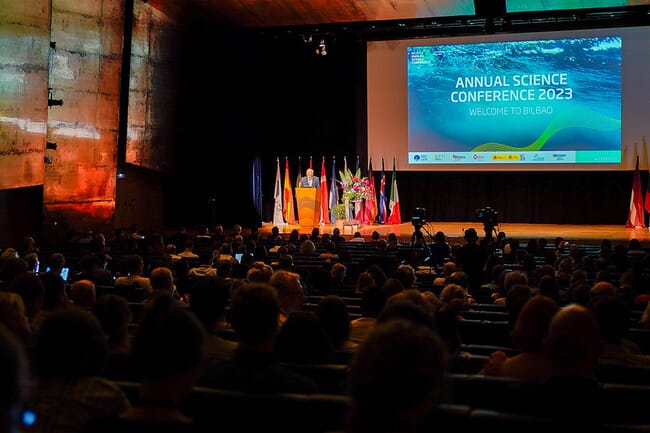 The conference, which will run from 11 to 14 September, is being held in Bilbao, the Basque Country, and brings together over 750 marine science professionals, heads of research institutes and political leaders from countries in Europe and North America, to discuss and share the need to boost the sustainability of marine ecosystems.
"More and more attention is being paid to the importance of our oceans in coping with environmental and economic challenges, both nationally and internationally. Hosting this conference is therefore a key marine milestone for the Basque Country and for the province of Bizkaia," stated Rogelio Pozo, chief executive officer of AZTI - the marine science and technology centre hosting the event - in a release from the institute.
This forum, which is available online, includes a busy programme of talks, work sessions and round tables dealing with current topics, with special focus on the work being done to provide science, data and advice on the sustainable use of our seas and oceans.
The scientific research presented at this conference aims to establish the foundations to ensure the continuation of the benefits that marine and coastal ecosystems provide for society. These benefits, referred to as ecosystem services, are analysed in a context of adaptation and increased resilience of marine and human systems in the face of climate change.
The event aims to continue progress in achieving the goals of the World Summit on Sustainable Development, the Biodiversity Strategy for 2030, and the Marine Strategy Framework Directive (MSFG), as well as the United Nations Sustainable Development Goals. It will also facilitate full implementation of the Common Fisheries Policy, with its new approach that seeks to ensure a favourable state of conservation of the habitats and species that are part of the services and benefits offered by the ocean.