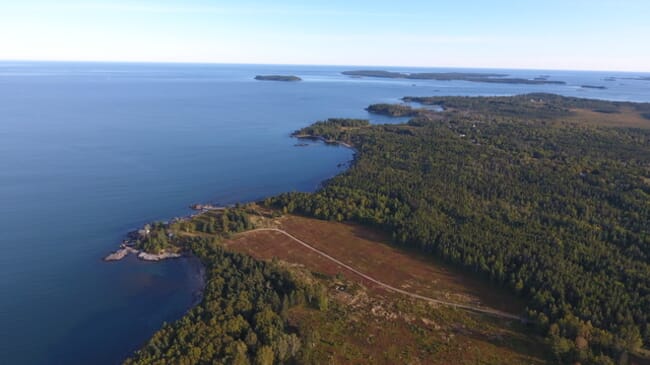 While many producers of high-end seafood have struggled under the ongoing Covid-19 pandemic, The Kingfish Company – the new corporate identity for Netherlands-based Kingfish Zeeland, which recently embarked on an ambitious international expansion programme – is emerging from it in fine fettle.
Not only is the yellowtail kingfish producer on schedule and on budget with the construction of its Netherlands RAS expansion (which will double its current capacity), it has also just submitted its first permit notice for the construction of a 6,000-to-8,000-tonne RAS in Maine, USA. The company is on target to hit its long-term 20,000-tonne production goal across its EU and US sites. CEO Ohad Maiman explains to The Fish Site that it's been an interesting journey.
"Covid sure has been challenging: the first priority was implementing health and safety measures, and we had to break down the shifts in the hatcheries and the production unit; the market changed overnight; and there were concerns about construction materials supply for the expansion at our site in the Netherlands. I told my wife that work will calm down in a couple of months and we burst out laughing – it's what we've been saying for years," reflects Maiman.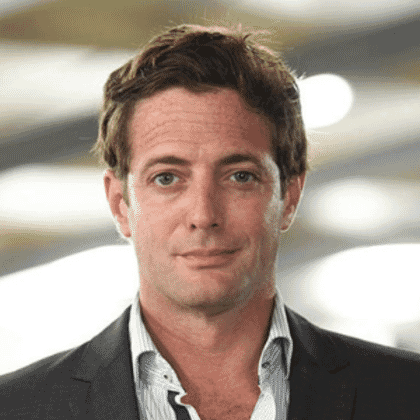 Despite the stress caused by the pandemic, The Kingfish Company – which currently produces around 600 tonnes of yellowtail from its Kingfish Zeeland RAS in the Dutch town of Kats – has many positives to draw on.

"Over the last two to three months we've seen record production in our hatchery and the grow-out – we joke that we should continue with split shifts when the Covid pandemic is over. And, six months into the construction project, we're on time and on budget," says Maiman.
He does admit that sales have taken a hit from the closure of restaurants, but the company was fortunate enough to have an existing base of retail clients in southern Europe. It had also completed an upgrade of its processing facilities before the Covid outbreak, with systems such as a cryo-freezing unit and the ability to deliver the sort of boneless/skinless/IVP portions that are popular with the high-end retail sector, in outlets such as Whole Foods in the UK.
"By April our retail sales were back to 80 percent of their pre-pandemic levels and by May they were back to full sales run rate," Maiman reflects.
Maiman came to aquaculture following a successful stint as a photographer in New York, and it was the development of the fledgling RAS sector that really fired his imagination.
"RAS really blew my mind – here were systems that were like greenhouses for fish, that could impact aquaculture just as greenhouses impacted agriculture, which used interesting, disruptive technology. I toured the handful of RAS facilities starting up in 2013-15 with Kees Kloet [co-founder and COO of The Kingfish Company] and we realised that we had to implement a nearly military level of discipline and the kind of operational protocols required to operate a spaceship or a submarine – it's a 24/7 life-support system," he explains.
Finding lenders to share their enthusiasm was, however, more difficult.
"Raising funding was, and still is, challenging – it's difficult to demonstrate the inherent asset value of an RAS facility in a new sector with few comparators. However, in our view, establishing new capacity capability, in the right markets, in a supply-constrained major food sector creates a very valuable asset," he reflects.
That said, Rabobank supported the company as its primary lender from Kingfish Zeeland's early days, and the last funding round – in December 2019 – saw the Dutch bank's corporate investment arm take an active role as an equity investor. It was joined by well-known companies including Nutreco and the French private equity company Creadev.
"When we started the three big questions were: will the system work? Will the fish stay alive? And will we be able to sell them? Thankfully, by 2019, we had shown that we could do all three. And once these elements had been de-risked, it helped to attract investors for the scale-up stage," Maiman explains.
The latest investment means that, as well as expanding its Dutch facility so that it can produce over 1,000 tonnes of yellowtail a year, the company has also been able to start on plans for international expansion – with a site in Jonesport, Maine the next priority. With this first US development – a $110 million project – The Kingfish Company is aiming to produce 6,000-8,000 tonnes in its first production year.
Social licence
Progress on the Kingfish Maine site is looking promising, with the permitting process now underway, and Maiman notes that the company has been careful to choose a site in a town where they were welcomed on arrival, and where they have since managed to build a good rapport.
"It's important that we have strong local support, and meetings in Jonesport have been very positive," he says.
Pre-Covid, the company arranged regular meetings in the local restaurant, where Jonesport residents could discuss the project outline. Among the concerns that the company has had to address is the need to ensure that its outlet pipe is relatively short, so that it will not interfere with the local scallop fishing grounds. It has also agreed that any discharge water will not be warmer than the local sea temperature in order to minimise ecological disturbance.
Deploying some ingenious engineering, the company has duly modified its plans. It's a responsive attitude that will, Maiman hopes, help to ensure its social licence in the US.
"It's both the right thing to do and it is important for us to become a responsible member of the local community," he says.
The 70 jobs provided by Kingfish Maine will also be welcomed in the town. And, given its ambitious growth plans, it's a company that seems to be progressing at pace.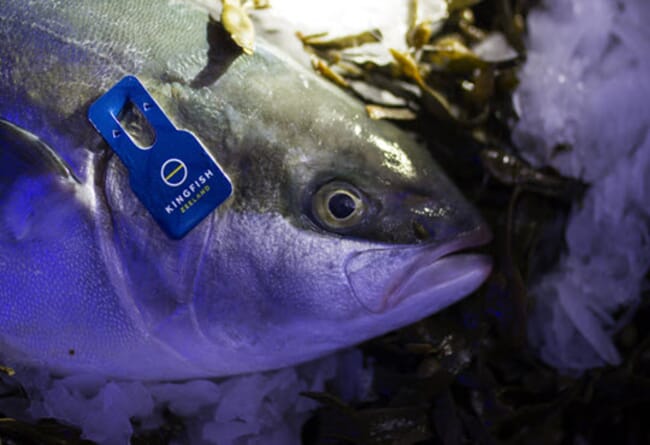 Growing ambition
It may not have been an easy ride for Maiman so far, but he is happy with what's been achieved to date and believes the company is in contention to emerge as one of the long-term leaders in the RAS field.
"Back in 2015 we viewed RAS technology as just crossing the Rubicon from an experimental to a commercially viable technology, and estimated that three to five fast-moving production companies would emerge as the front runners in the RAS farming sector – in the same way that the top 5 to 10 salmon producers today were enabled by open-net pen farming maturing to a viable large-scale commercial solution in the '90s. Today, having proven the design, construction, and operation of our RAS system, we think that we are well positioned to be among the first to build a vertically integrated seafood company based on high-value RAS farming," he suggests.
As a result, the company is by no means going to limit its ambition to one site on either side of the Atlantic.
"Our Zeeland and Maine facilities will be the beachheads into the world's two most interesting seafood markets [Europe and North America]. But we will consider other sites and other species within the next three to five years," Maiman explains, when asked about his future plans.
And, although the company is very much focused on yellowtail, he's not discounting diversification into other finfish species.
"In the long run we might consider more commoditised, mid-value species like salmon too. However, species like yellowtail have a higher market value, which allows us to be price-competitive with imports, despite operating relatively expensive farming systems.
"It's not always wise to compare yourself with Tesla – but the case for differentiation and the high cost of RAS farming mean that it still makes more sense, in our view, to start with high-value products. So we see the yellowtail as our Model S," he concludes.