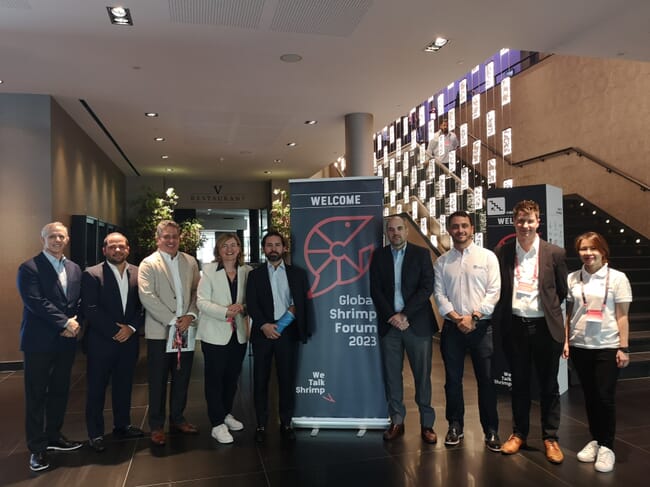 The Ecuadorian shrimp producer Grupo Almar is partnering with dsm-firmenich - innovators in the sustainable development of animal farming - to use the company's environmental footprint tracker, Sustell™, across all their shrimp production as well as access dsm-firmenich's sustainability experience and expertise. Full environmental footprinting of Grupo Almar's shrimp production will commence starting January 2024 providing internationally validated footprint results for the full year 2024 onwards.
With the aim of "[Becoming] global leaders in sustainable aquaculture grounded on our high quality and efficiency standards", Grupo Almar aims to formalise its sustainability journey and chose dsm-firmenich and Sustell™ to measure and validate its carbon footprint.
"Almar is making important and incremental progress to improve the sustainability of its shrimp production, by learning from others and by investing in technology – with tangible improvements already made. We are committed to continue moving forward, both in technology and in sustainability. Through our partnership with a global heavyweight in animal nutrition and health, dsm-firmenich, we have our sights set firmly on improving the sustainability of our industry," commented Wolfgang Harten, chief operating officer at Grupo Almar, in an announcement from the company.
Commenting on the announcement, Pamela Nath, Director of the Sustainable Shrimp Partnership (SSP) stated, "We welcome this announcement and the concrete efforts this embodies, demonstrating that Ecuadorian shrimp production is committed to producing shrimp with sustainable practices. We hope that this will continue to inspire and motivate the industry to go even further in improving the sustainability of shrimp production."