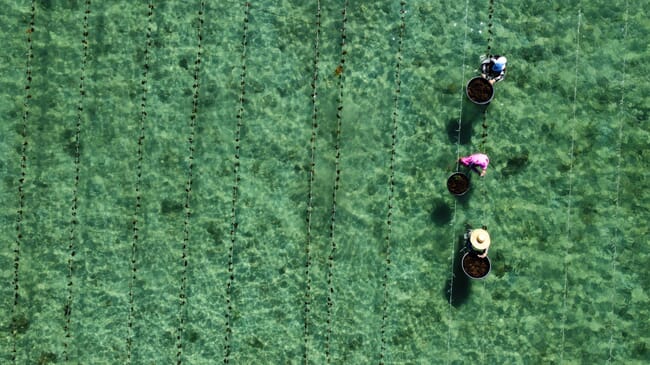 Idemitsu will also invest in Hatch's Blue Revolution Fund, which aims to support regenerative and next generation aquaculture around the world.

"As we strive for carbon neutrality by 2050, it is imperative to address not only CO2 emissions reduction but also the development of technologies and initiatives for negative emissions, actively absorbing carbon emissions from the atmosphere. Idemitsu has directed its attention towards blue carbon as a novel carbon absorption solution," explains the corporation in a press release.
"Blue carbon ecosystems – encompassing coastal ecosystems such as mangroves, tidal marshes, seagrass meadows, seaweeds and seagrasses – play a vital role in absorbing carbon emissions. These ecosystems have gained increasing recognition for their contribution to combating climate change by capturing and storing carbon from the atmosphere. Leveraging Japan's distinctive geographical advantage as an island nation surrounded by the sea, this nature-based solution holds immense promise in our collective efforts to address climate change and promote sustainability," they add.
"We further strengthen our partnership with Hatch through an investment in the Blue Revolution Fund. This strategic step allows Idemitsu to actively contribute to the development of low-carbon and decarbonization businesses within the blue carbon ecosystems, fostering collaboration and investing in Hatch's fund. Notably, under this fund, Hatch has partnered with the Nature Conservancy, a renowned global environmental nonprofit organisation, underscoring their shared commitment to sustainable initiatives," they continue.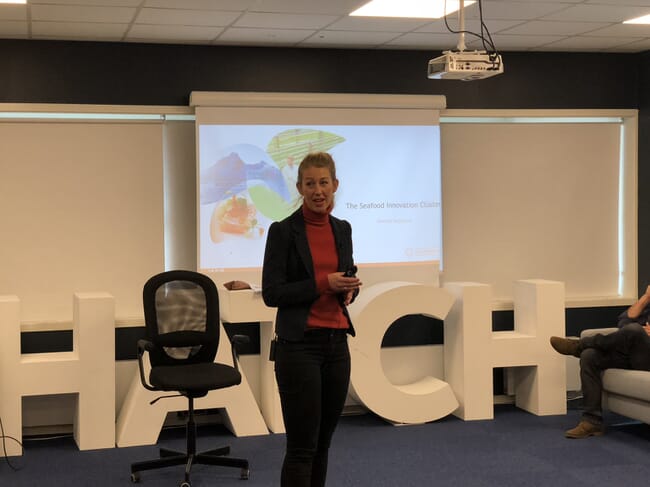 Key features of the initiative
Idemitsu aims to work with Hatch Innovation Services to connect with promising startups and academia in blue carbon ecosystems, focusing on future CO2 absorption strategies that hold great potential.
The duo will also initiate joint studies to explore blue carbon utilisation in Japan, to help drive initiatives for the activation and sustainability of blue carbon ecosystems, including establishing seaweed beds in various regions and fostering regional development.
"Our ultimate goal is to obtain recognition through J-Blue Credits, issued by the Japan Blue Economy Association (JBE). This initiative aligns with our vision to integrate with existing business lines, expanding our horizon with innovative products and services," Idemitsu explains.
Managing director of Hatch Innovation Services, Tanja Hoel, states that Hatch has recently done an extensive in-field seaweed study in Japan and Asia, Seaweed Insights, and this research will be an important knowledge base to assess blue carbon business opportunities for Idemitsu.
Furthermore, she adds, Hatch is soon to launch a new emerging market report on seaweed that has taken a deep dive in the blue carbon ecosystems.