Hatch's latest Innovation Studio cohort set to make waves at World Aquaculture Singapore 2022
Hatch Blue* is currently running its latest Innovation Studio in Singapore to help develop aquaculture startups in the Asia-Pacific region.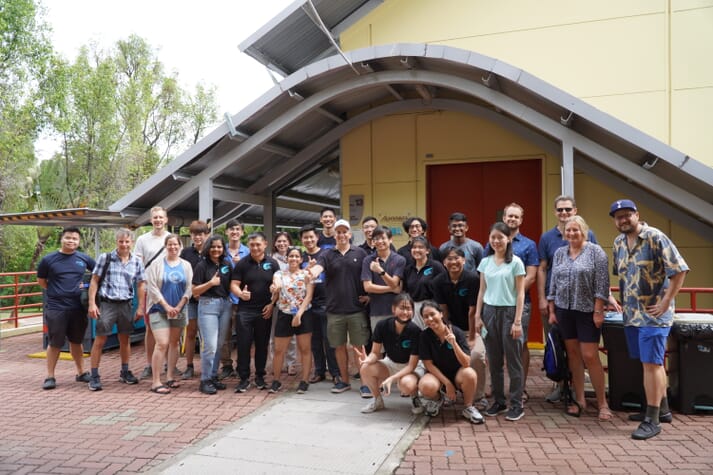 Supported by the Startup SG Accelerator Grant programme by Enterprise Singapore, this year's Singapore Innovation Studio programme kicked off on 16 November and features another exciting cohort of Singapore-based startups with technologies to develop the aquaculture industry further.
"The Innovation Studio Singapore in 2021 was a resounding success, even though it was the first of such programmes that focused on developing early stage aquatech founders from a specific region. The companies have done well since then, with half of them collectively raising more than $5 million in investment rounds after the programme. Moreover, by having a focus on Asia and selecting companies from this region, there are natural synergies among cohort members – many have already collaborated and we look forward to more interactions across the 2021 and 2022 cohorts," Benedict Tan, programme manager at Hatch, emphasises.
The new studio has been met with an enthusiastic response from participants. As Timothy Hromatka, founder of Living Seas Aquafeeds, says: "We feel very fortunate for the opportunity to participate in the Hatch Singapore Innovation Studio 2022. The honest and sincere guidance and mentoring on all parts of our aquaculture startup business has been priceless."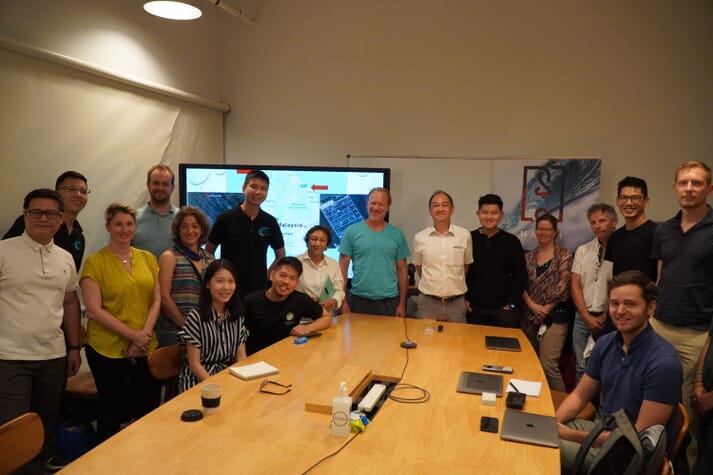 Aquagen - Aquagen applies innovative epigenetic technology to improve phenotypic characteristics of commercially important farmed crustaceans.
Forte Biotech provides an easy-to-use PCR system that allows farmers to perform economical diagnostic tests for themselves on-site. This enables them to take rapid action to preserve the value of their livestock. Join them at Booth 422.
INSEACT is one of the first companies in the world to produce and commercialise insect-based shrimp feeds. Their black soldier flies convert palm oil waste into protein, which acts as a functional ingredient, improving shrimp FCR and growth rate.
Living Seas Aquafeeds - a boutique Indonesian aquafeed company that up-cycles local seaweeds and seafood waste streams into functional feeds and ingredients that improve animal health, reduce FCR, carbon footprints and costs for certifiable organic aquaculture. Join them at Booth 226.
Marinas - aims to develop profitable cultivated seafood by accessing IP and experienced scientists, instead of conducting basic research from scratch.
NewFish - a microalgae protein fermentation and scaleup producer, that instigates positive change by bridging timeless food traditions with new technology to improve the sustainability of the global food system.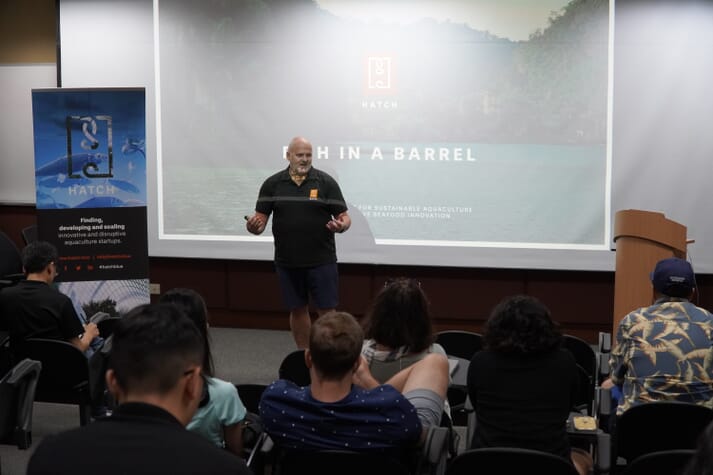 Pandora Aquatech - a one-stop aquaculture engineering, procurement, construction and consulting company that focuses on sustainable and scalable shrimp-tech. It generates dealflow and provides turnkey solutions for investors and stakeholders.
Peptobiotics - a biotechnology company producing a new category of enzymes that prevent aquaculture diseases. Their first product has been demonstrated to eliminate AHPND/EMS Vibrio infections even at high bacterial loads and under harsh conditions. The company is commencing commercial production while developing new prophylactics against EHP and WSSV. Join them at Booth 424.
Sea Green - seaweed supply chains have been unfair for far too long. Sea Green seeks to rebalance, redistribute and reinvigorate seaweed supply chains with a fully integrated tech mobile platform that provides farmers access to finance and new markets, environmental monitoring, transparency and traceability across their value chains.
Singapore Aquaculture Technologies - established in 2017, SAT operates fish farms and sells ethically farmed premium produce under the BluCurrent brand. It uses technology in the form of complete farms as well as farm management information systems which are linked to cloud-based analytics. Join them at Booth 419.
Straits Science - designs, develops and produces high value biomimetic mosquito repellents and UV filters, marketed under the brand name MOZMÔRO. Using sustainable green chemistry and IoT technology, the products prioritise efficacy, safety, skin protection, design and the life cycle of materials.
The cohort has caught the attention of event organiser, Wayne Murphy, partner and co-founder of Hatch, who reflects: "I'm delighted once again to see the quality of applications and the diverse technology focus of the selected companies for this year's Singapore Innovation Studio. The range of expertise and founder talent augurs well for their future development and makes working with them all the more exciting and challenging at the same time. It's a competitive, strong cohort, with very focused and ambitious plans to grow and scale their businesses, raise funds and accelerate their market opportunity within the region."
Activities for this year's cohort have included a visit to the Marine Aquaculture Centre on St John's Island, giving the founders a chance to connect with Singapore's wider aquaculture research community and industry.
"We've been fortunate to host many stakeholders - including Adisseo, Temasek Life Sciences Laboratory, Barramundi Group and Marel - here as part of the programme," Tan comments. "By including stakeholders from the wider innovation community such as SGInnovate, we hope to attract more talent and investment into aquaculture as well."
The Innovation Studio SG 2022 will end on 8 Dec with the SG Aquatech Community Day 2022 at the SGInnovate building on 32 Carpenter St. Register here for limited spots.

*The Fish Site is part of Hatch's investment portfolio, but the site retains editorial independence